/* 1170x450 */ ?>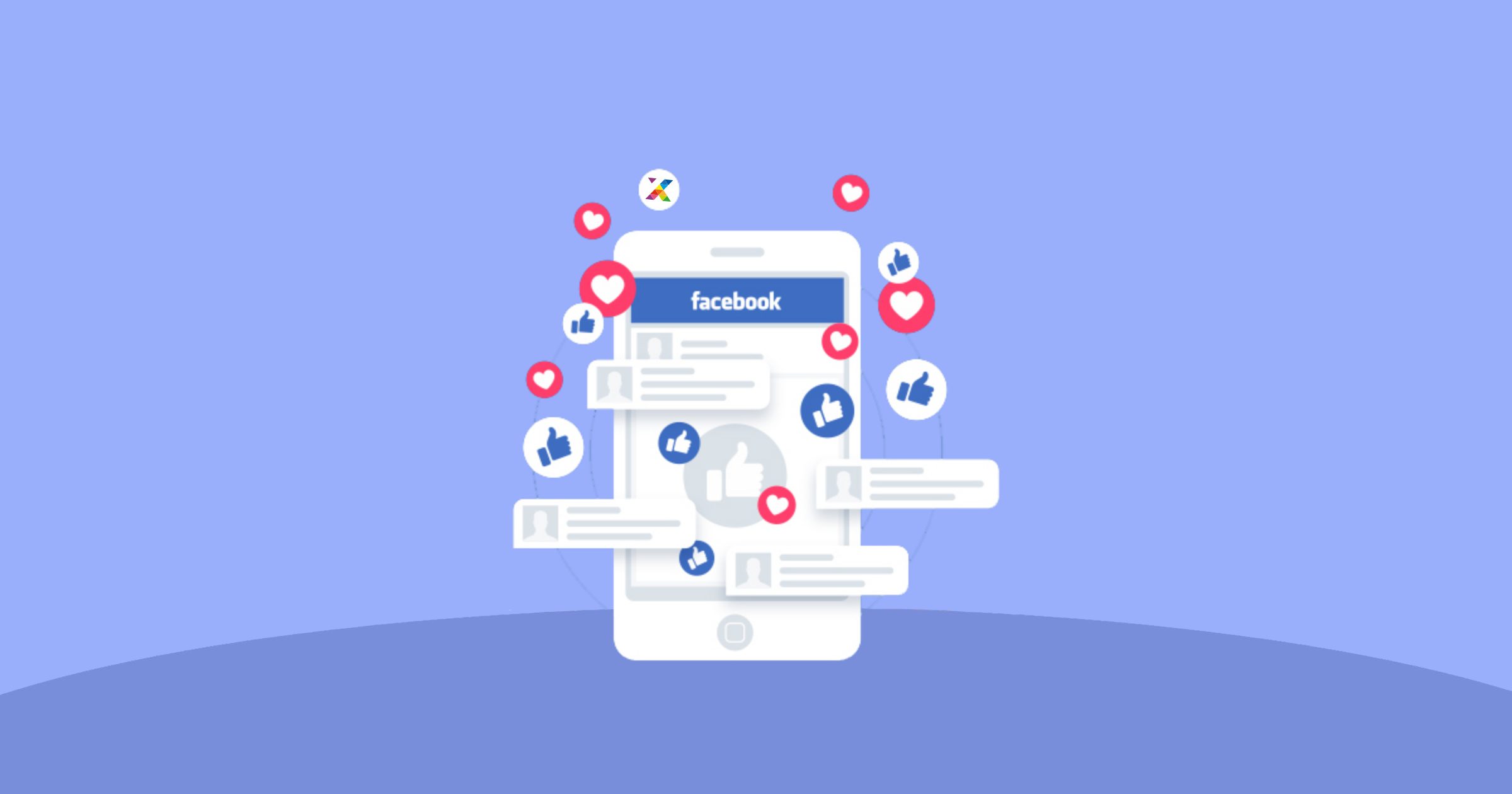 With the number of advertisers on Facebook doubling from Feb 2020 to October 2021, the benefits of Facebook Ads are being harvested by thousands of businesses across Australia. But what are these benefits and how can they help your business grow?
Today, there's no shortage of conversations about Facebook. In fact, everybody seems to talk about the benefits of advertising on Facebook and statistics would indicate that every business and its dog is also launching campaigns too!
Despite Facebook cutting off access to third-party data many years ago, publishers have still reaped huge benefits from the platform. Amidst other platforms now having to reconsider third-party data use, Facebook may actually become a stronger force throughout all of this having previously pivoted away from this type of advertising.
Benefits of Facebook Ads.
For anybody hesitating about taking the plunge, or for those of you who are simply overwhelmed by all the information out there on the interwebs, read on. We've written this blog to highlight the main benefits of Facebook advertising and how you can harness Facebook's incredible advertising platform to the benefit of your business.
From its sophisticated advertising platform to the variety of advertising creatives you can deploy, there are many reasons why you should invest in Facebook advertising.
1. Facebook audience sizes are huge.
One of the most well-known benefits of Facebook advertising is the number of people your business can reach. As of this year, there are more than 3.5 billion active users on Facebook per month. Of which, 1.91 billion people log into Facebook each day and are considered daily active users. When you combine this with the additional 1 billion Instagram users, whom you can advertise to with Facebook advertising, your market reach is gigantic.
No matter what type of business you operate, the volume of people on Facebook means that your new and existing customers are almost guaranteed to be found there.
2. Instantly advertise across multiple apps.
Advertising on Facebook means you can access the entire family of apps. This includes Instagram, Messenger & WhatsApp as well as Facebook's own Audience Network. This means more opportunities to get your ads in front of potential customers for the same budget with almost no additional setup.
When you consider this benefit, the only other channel that enables you to advertise across multiple networks as quickly as Facebook does is Google's advertising network with Google search ads, display advertising and YouTube.
3. Facebook ads are cost-effective.
Another reason to invest in Facebook advertising is the cost. Or, the lack of cost.
Social media users are more likely to interact with an advert that captures their attention than in any other digital channel. Yet, the average cost-per-click and customer acquisition costs on Facebook are lower than those on Google.
So if you're a small business, Facebook may seem like a cost upfront. However, the return on investment makes Facebook advertising an extremely cost-effective marketing channel.
You can select a Daily or Lifetime Budget for your ad campaigns and allow Facebook to bid automatically at auction for you. Alternatively, you can also look to operate your adverts yourself and follow this guide on reducing your Facebook advertising costs.
–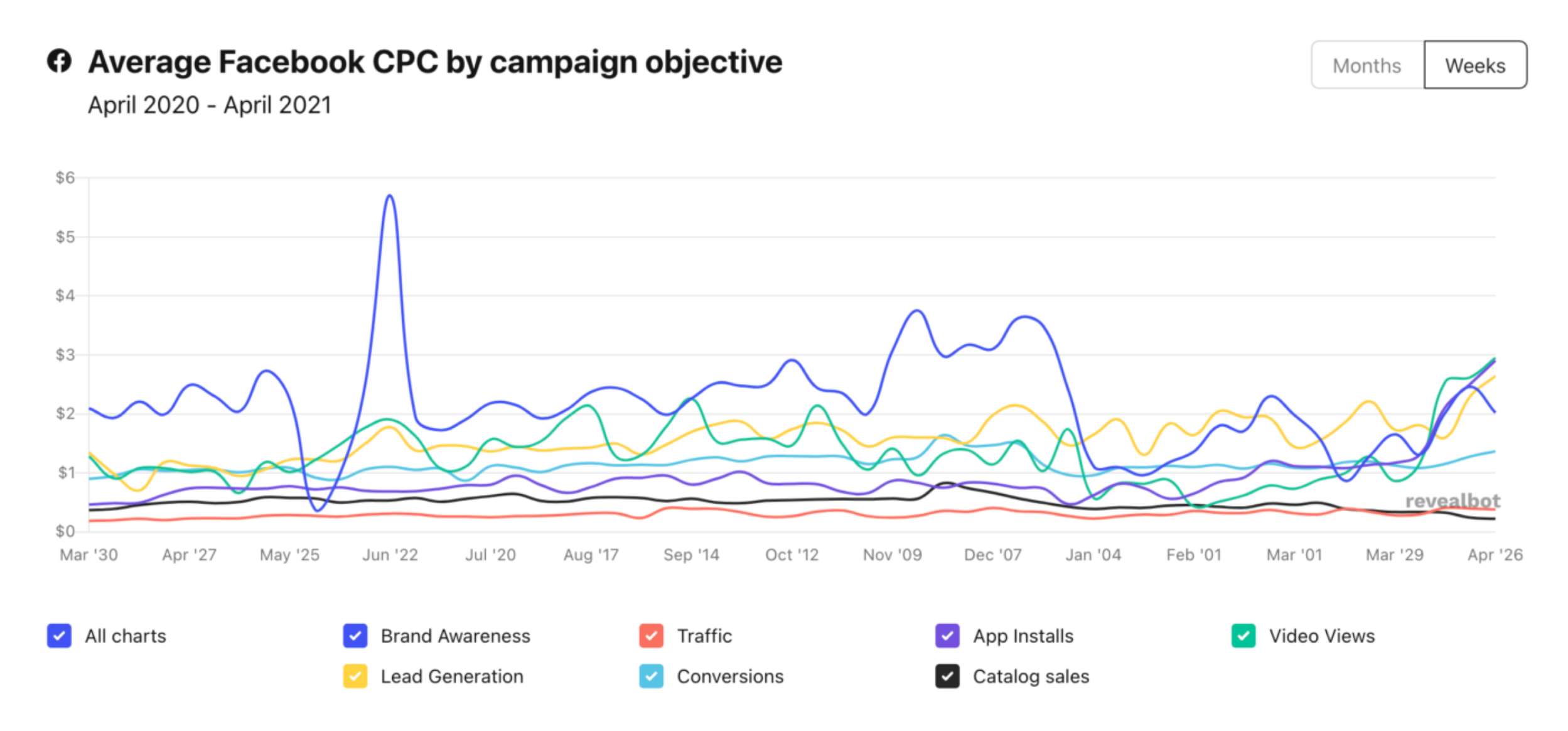 4. Facebook offers advanced targeting.
Advanced targeting is one of the most compelling reasons to advertise on Facebook. In fact, we would go as far as saying that Facebook's targeting options are completely unmatched.
In addition to core targeting of age, gender, language and location, Facebook allows targeting based on users' interests and behaviours, education level, income, political affiliations and major life events.
Further to this, you can target people who have interacted with your business before, and find people who are similar to your existing customers but who don't know your business yet. More on these audiences later.
Facebook advertising targeting options are also free and available to all advertisers, big and small. Whereas other platforms might hold the juicy parts behind a paywall, Facebook's drive to ensure a level playing field is a huge reason why you should advertise here.
5. You can harness data and machine learning.
The reason Facebook offers such detailed targeting capabilities is that it has so much data on its billions of users. As an advertiser, you can harness this data to find the right customer for your business; as we discussed above in Targeting.
Having this data and learnings also means that Facebook can forecast estimated results from your advertising campaigns. When setting up or editing a campaign, you can see what effect your adjustments will have on reach and results in real-time. There are no alternative digital marketing channels that enable you to do this with such granularity.
Being able to harness vast data, machine learning and fine-tune the exact audience you wish to serve adverts is a huge benefit of Facebook advertising.
6. Businesses can retarget customers.
Facebook advertising also allows you to create custom audiences of people who have visited your website and not purchased, interacted with your social pages or videos, subscribed to your mailing list or previously purchased from you to name but a few!
Through intelligent Facebook retargeting, you can serve adverts to these audiences, who already know your business, for a lower cost. The benefit of this is that remarketing audiences are typically further down the buying funnel and have already engaged with your brand. So, while it's cheaper to serve these audiences the adverts in the first place, it's even cheaper still to acquire or re-acquire them as a customer.
–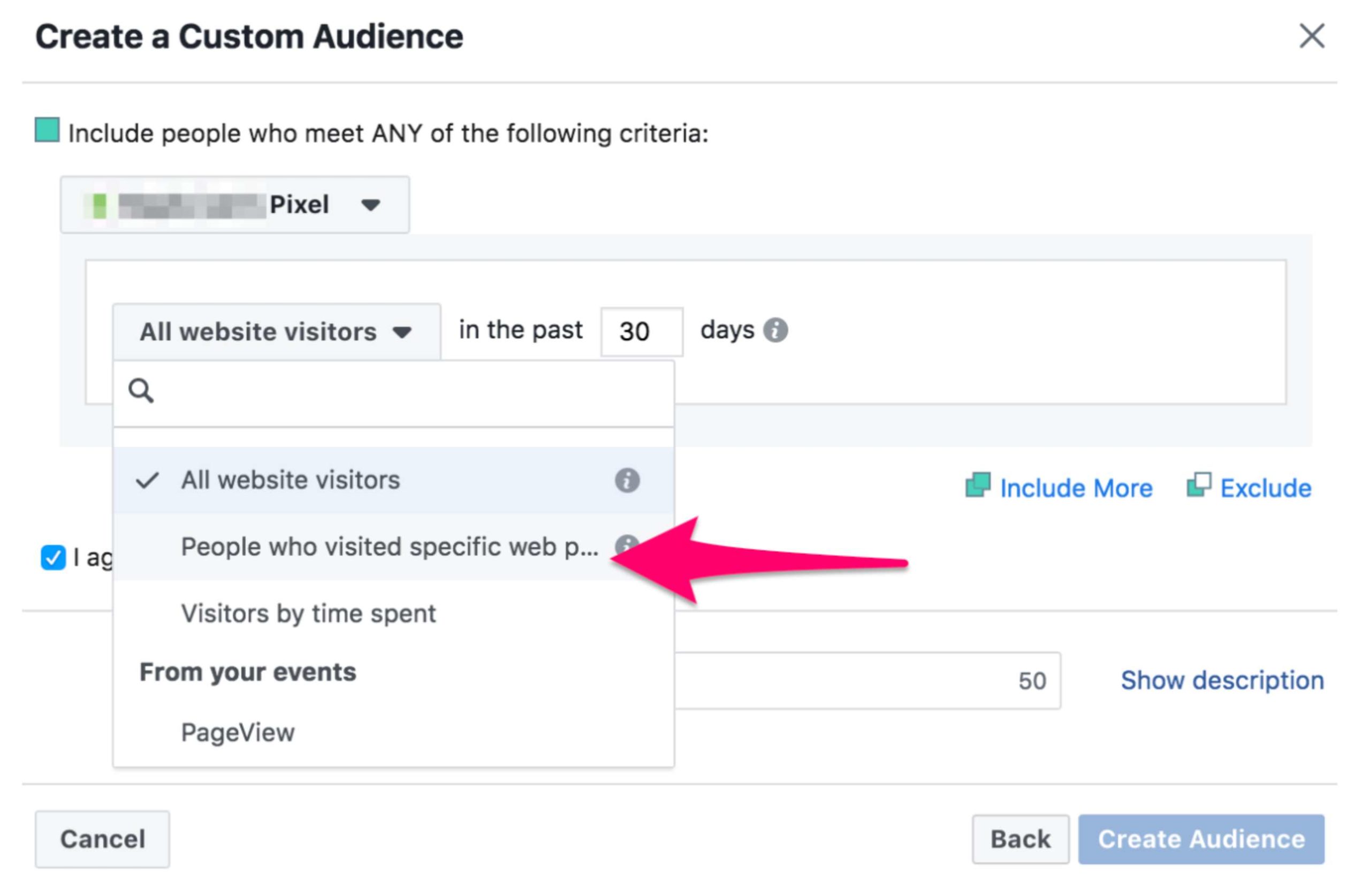 7. You can create customer lookalikes.
Not only can you retarget people who have already interacted with your business, but Facebook advertising gives you the ability to use this audience to create Lookalike Audiences.
Lookalike Audiences, as the name suggests, are people who have similar behaviours and interests on Facebook's apps as your existing customers, but are not your customers (yet!). Targeting people with a similar profile to your customers means they are more likely to be interested in your business than targeting a cold audience.
It's a fast track approach to finding new customers that are akin to the behaviours and habits of your existing customer base. Have you ever been served a Facebook advert from a company you have never interacted with before and thought "wow, that's exactly what I needed?". Well, this is most likely Lookalike Audiences.
8. Facebook enables creative campaigns.
Unlike search marketing services where the majority of campaigns are text-based, social media is visual with Facebook offering a plethora of ad types to showcase your brand. As an advertiser, you can use an assortment of images, video and text copy to create rich user experiences to attract and retain customers.
Additionally, you can customise your creative for each placement, testing which creative works best for each user and platform. You can even upload various creative assets and allow Facebook to choose the best one dynamically. This delivers a benefit of Facebook that not many other platforms can brag about.
9. You can capture leads directly.
If your objective is capturing leads, Facebook & Instagram offer Lead Generation campaigns that allow users to submit a form with their contact details without leaving the app. Comparatively to building conversion-driven landing pages and sending traffic to your website, this form of advertising is quick and effective.
With lead capture forms on Facebook, you can customise the questions you ask. Choose between multiple choice, short answers or even allow users to download a PDF upon completion. Contact details are pre-filled with the user's information, as provided to Facebook, thereby reducing typos and also increasing your chances of converting a lead.
–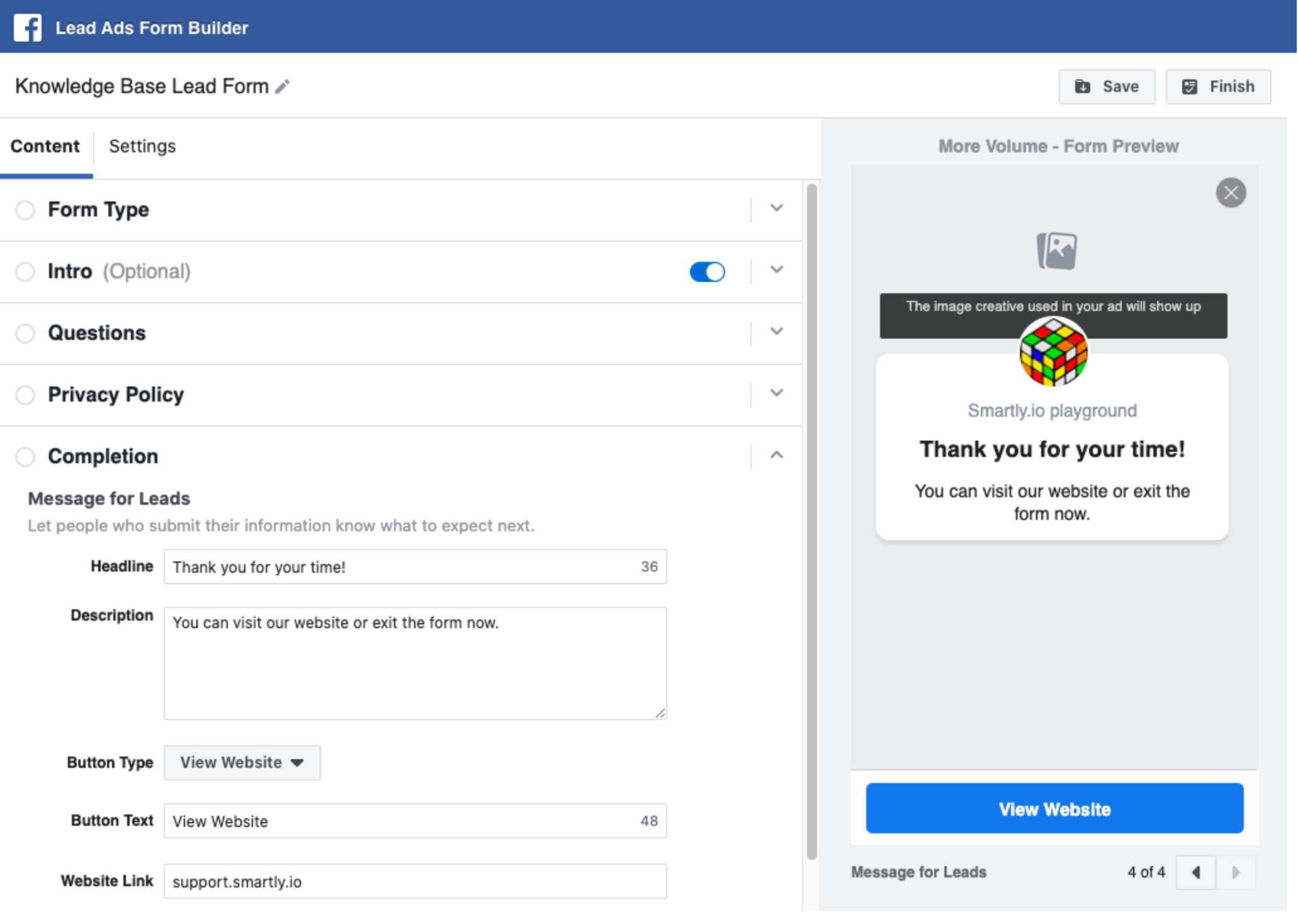 10. You can use chatbot functionality.
Facebook allows users to send your business a message from ads and allows you to automate this conversation with a Chatbot. Research shows that chatbots can increase conversion rates by up to 50%. Especially when you are not physically present at the office.
So, no matter what your business objectives are, using a chatbot in Facebook ads will have a beneficial impact. Being able to create a Chatbot within an ad campaign, without needing additional software or code, is a definite benefit of Facebook Ads.
Trust us, building chatbots on your website is not for the faint of heart.
11. You can capture leads directly.
While most of the advantages of Facebook advertising will be of course sales-related, there are many benefits away from driving new business too. Using the Facebook ad network, you can increase post interactions, drive traffic to your website, promote an event, showcase your videos, encourage app interactions, or raise brand awareness.
Being able to choose a campaign objective to target your audience at all stages of the funnel makes Facebook an all encompassing solution for your business.
12. There are brand safety features.
An important positive of Facebook's advertising platform is the option to prevent adverts from showing in low-quality placements throughout the Audience Network. If brand safety is important to you, you can create "block lists" with your ad campaigns to prevent your business ads from showing to URLs where you don't want to appear.
You can also prevent your pages from showing in certain apps, certain pages in the Audience Network, in-stream videos, and in Facebook Instant Articles. Brand safety means different things to different businesses, but having the option to control where your ads do and don't appear is an appealing benefit of Facebook Ads.
This is extremely beneficial for sensitive markets and markets where Facebook may become extremely influential.
–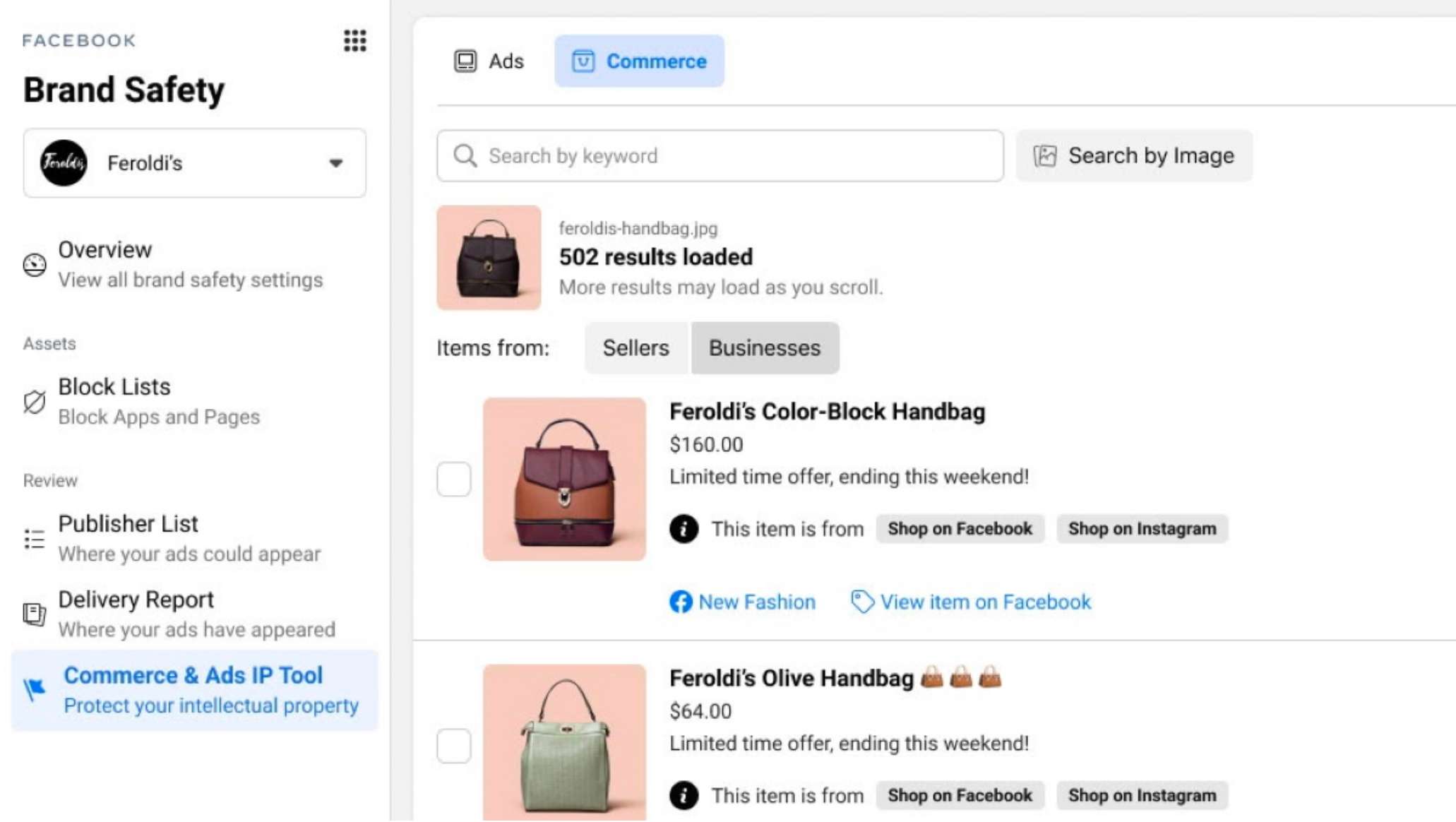 13. Facebook support content marketing.
Advertising on Facebook can form an important part of your small business content marketing strategy. You can use Facebook ads to promote your on-site content, encouraging website traffic and engagement with your brand.
Through content, you can nurture leads and become a thought leader within your industry. We have no doubt you have seen brands that constantly look like they have their socks together. That's content marketing!
This soft-sell approach allows you to build a community around your brand without neglecting the commercial goals of your business. Sure, content marketing is a longer-term play, however, for industries like SaaS products, the educational awareness you can deliver at scale through content marketing and social media is unparalleled.
14. Indirectly improve SEO rankings.
One of the least known benefits of Facebook advertising is that social interactions are absolutely golden for your businesses reputation with Google or Bing. Did you know that social media links are considered authority signals for search engines that your brand is being shared and liked by real humans?
A strong social media presence improves your website's organic rankings.
Promoting your website content, links, videos and posts and inviting engagement (Likes, Clicks, Comments, Shares) mean search engines will pick up on the activity. Increased activity equals more reach and brand exposure and while this may not translate into immediate sales, you will see positive results in the long term.
You can use Facebook's advanced targeting to ensure your content gets seen by an audience who will appreciate and engage with it. And you can do it faster – paid ads get more impressions than organic posts.
15. Facebook ads are scalable.
With its global reach of billions, advertising on Facebook means you're not constrained by geography, schedule or audience.
There are many ways to scale a Facebook Ads campaign. You could increase budgets, introduce new placements, reuse winning creative, add lookalike audiences or widen your location targeting. You can start wide and narrow in on your best performing segments, or start small and widen your reach incrementally. Both are simple to do with Facebook.
16. Facebook campaigns are easy to setup.
Last but not least, one of the most relieving benefits you will find with Facebook advertising is that it is super easy to setup.
Facebook wants you to run ads on its apps, so it has made it extremely easy for everyone to access. All you need to start advertising on Facebook is a page. Once you have your Page set up, you have access to all of Facebook's advertising tools in the Ads Manager.
However, managing Facebook Ads can be time-consuming and it's easy to become overwhelmed at the sheer choice of inputs you can make to a campaign.
This is where we come in – contact us today and we'll take care of your Facebook Ads campaigns and help you achieve your business objectives.
So, why Facebook advertising?
Combining Facebook's astounding reach with first-class targeting options and integrated enterprise tools, there are many reasons why Facebook advertising is a must-have for both small and large businesses. If you are wondering whether Facebook ads are worth it, the answer is yes. A resounding yes. You can read our full article on whether Facebook Ads are worth it by clicking here. However, the list of benefits that Facebook advertising brings is significant. So much so, we would go as far as saying that nearly every business should have some form of Facebook advertising campaign running.
While not every business should pivot entirely to Facebook, the majority of businesses will reap huge rewards from the platform. No matter whether you are big or small, the flexible nature of Facebook advertising and the agility the tools provide you are unparalleled. There are not many alternative digital marketing platforms where you can be uploading a brand awareness video while converting hardcore leads via a short capture form.
Did you enjoy this article? Here's some more incredible advice: