/* 1170x450 */ ?>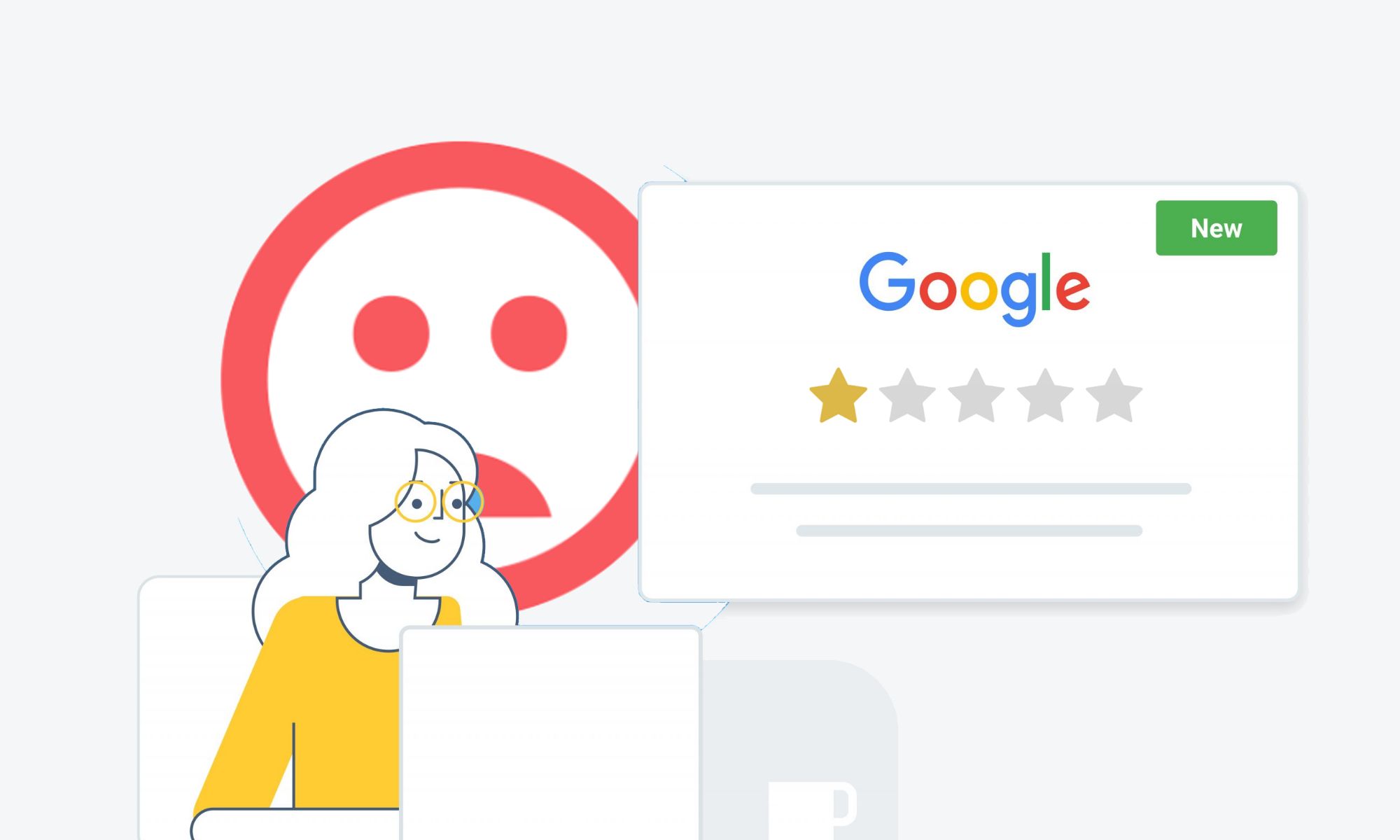 You might be surprised to hear that negative Google reviews are actually opportunities to win new business. Here's everything you need to know about how to respond to negative Google reviews and salvage your online reputation.
Negative reviews on Google can happen.
While nobody wants to receive a negative Google review, accepting that this will be inevitable at some stage is the first step towards being able to effectively handle bad online reviews. When it comes to responding to a negative review on Google, honesty, compassion and genuine customer care are prerequisites for a successful outcome. If you do not show any of those, it might be why you received a bad review in the first place.
That said, even when you do have these qualities, there are a few things that you must never do when responding to a negative review on Google and this quick article will uncover all that you need to know. Scroll down to find out how to respond to a bad Google review and don't forget to check out our other articles on Google review management when you're done.
Why respond to negative Google reviews?
It might be tempting to ignore negative reviews on Google. However, this is the worst course of action you could take. You must have faith that customers understand that not every business is perfect. When you respond to negative Google reviews you have another bite at the apple to get things right and, more often than not, this care will shine through.
By not responding to negative reviews on Google you are closing the door on a potential opportunity to save a customer, a potential opportunity to look like you care to thousands of others and leaving a one-sided comment out in the open for everybody to read.
Once again, it's the worst thing you could possibly ignore. To put how important responding to negative Google reviews into perspective, here are some statistics.
In a survey by Tripadvisor, the vast majority of respondents (89%) indicated that a thoughtful response to a negative Google review improved their impression of the business. In fact, even 90% of respondents said that respectful responses to negative reviews made them believe the owner truly cares and were more likely to do business regardless of the initial negative review.
In addition, of the 90% of people who read reviews, 59% of these people will read reviews on Google. So, out of all the places you might choose to neglect to respond back to a negative review, Google is not one of those. Do not leave yourself wide open.
Every time that somebody reads your reviews your tone of voice will influence the perception of your company. So, it's important to tailor your responses to the reviewers' specific concerns and really go out of your way to make a difference.
Remember, you are responding to an entire audience and not just one disgruntled customer. Everybody can see your response. So, how do you respond to bad Google reviews?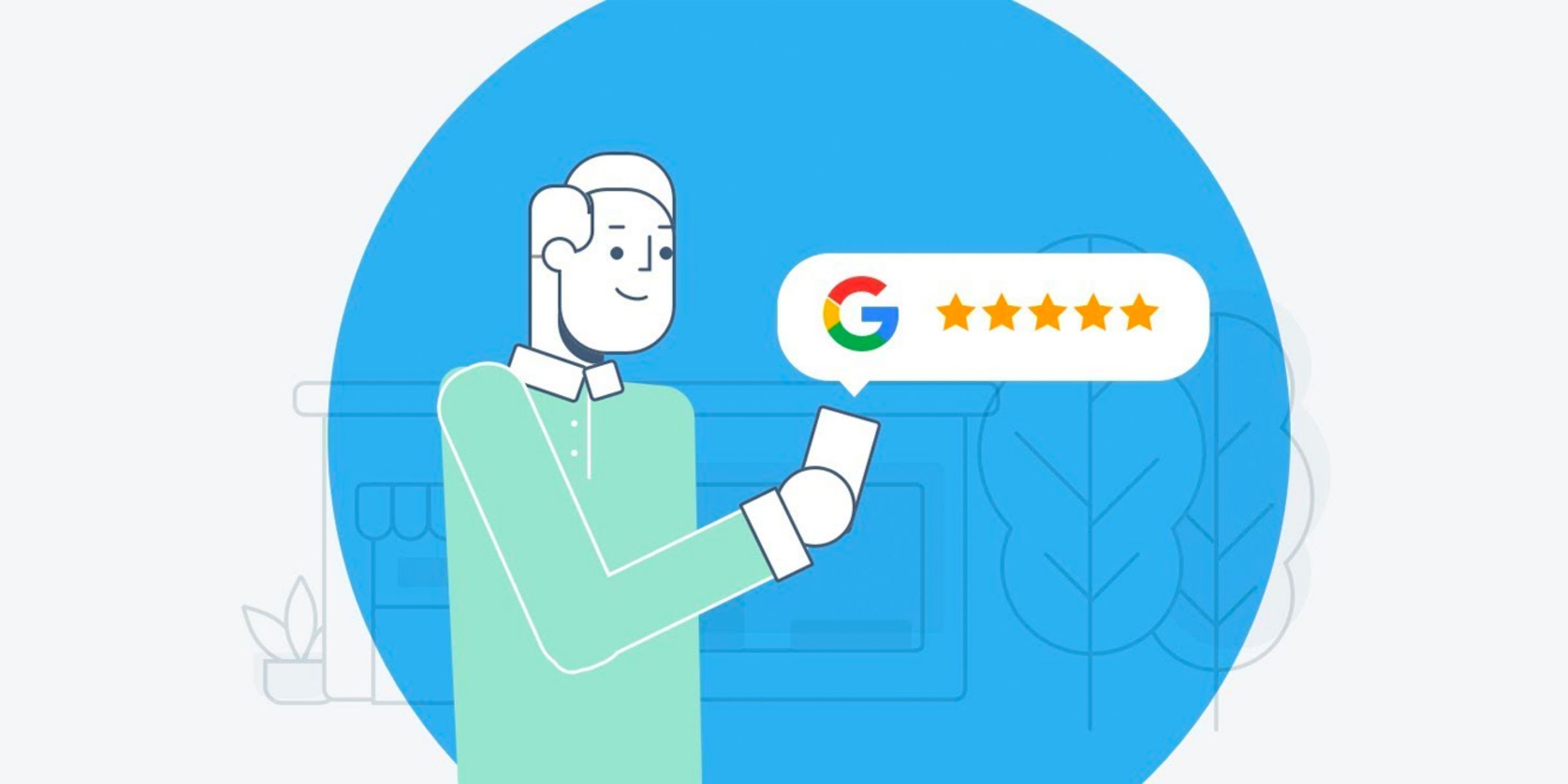 How to respond to negative Google reviews?
Okay, now you understand why responding to bad Google reviews is a great idea, the next step is to handle the negative review. At the core of every good response, you will find honesty and compassion. Be sure that you are in high spirits before you start typing and always get a second opinion from a trusted and impartial source. Here are 10 tips for responding to a bad Google review.
1. Write a timely response.
Responding quickly to negative reviews on Google has many benefits. Firstly, it stops the angry customer from venting on other online platforms until they get a response. Secondly, it shows that you care. This is not only the customer but also to your wider audience. And thirdly, by acting quickly you will resolve the situation must faster. It may even stop the customer from being angry in the first place as the negative review could be because they felt that you did not care.
2. Never blame the customer.
This should go without saying, however, directly blaming the customer is like sticking your head into a blazing firepit. Not only will this spark more frustration, but you are also likely to end up on the wrong side of new potential customers too. Although the phrase "the customer is always right" is not strictly true, the art of negative review management is compromisation.
Sure, your customer could actually be in the wrong. But there is no need to blatantly call them out online over being stupid. Be tactful with your response.
3. Apologise only when appropriate.
While you should never blame the customer, you should also never apologise for something that you did not do wrong either. You can show compassion and empathy without actually ever admitting any wrongdoing. Of course, let's say you have done something wrong then you should apologise. However, don't be going into this battle admitting defeat for absolutely everything when this is not true.
4. Acknowledge frustration.
Without being condescending, you should always acknowledge your customers' frustrations. No matter how stupid you think they may be, there are frustrated for a reason and acknowledging this frustration will go a long way to ensuring that you come to a successful resolution.
5. Command the situation.
One of the best tricks on how to respond to negative Google reviews is to command the situation. No, we don't mean take a military guns blazing approach but rather be smart with the language that you use. Switching out words such as "could, should and might" for more commanding words such as "will, have and can" will immediately lift the power with your response. Remember, you want to be seen to be within total control without coming across as a total jerk.
6. Focus on what you can fix.
Every now and again you may have to respond to a negative review on Google that is nothing other than a total rant. Angry people tend to smash keyboards very firmly when leaving negative reviews. While tempting to get into the tit-for-tat, it is always best to just focus on the parts you can fix. Acknowledge everything else and follow the rest of this guide, however, focus your response purely on what is within your control.
7. Offer solutions.
Similarly, offering immediate or short term solutions is always a good idea to mitigate your customers' frustration. Where long term fixes are not immediately possible, a short term solution will serve as a good bandaid while you work on solving the overall problem. More often than not, the person who left the negative review just wants something in return or some love and care. So, by offering a couple of solutions upfront you can immediately quash the problem and look good in the process too!
8. Attempt to take things offline.
The best types of responses to negative reviews on Google are those where you have the last say in the matter. By tactfully crafting a great response and then taking things offline to deal with the customer directly, you have complete control over how the story ends for the rest of your audience.
Then, once you have resolved the matter, should you feel that your customer is a reasonable person, you may want to ask them to write a response or edit the review to something a little less damming. That said, this can be risky as you are opening up the conversation online again. So, be sure you are confident about their character first.
9. Offer to follow up.
Whether dealing with negative Google review offline or online, you should always offer to follow up and set a time and date for this to happen. By following up you are ensuring with absolute certainty that the customer is completely happy. Selfishly speaking, you are also ensuring that more negative reviews from this customer do not rear their ugly heads elsewhere too!
10. Thank them for the review.
Last but not least, you should always thank the customer for the review. Regardless of whether you got frustrated by the negativity or the customer was bang out of order, every negative review offers a lesson to be learned. Feedback, no matter whether good or bad, should be harvested and learned from by your business and your colleagues.
Further to this, by thanking the customer for the bad Google review publicly, you are presenting your business as being transparent which is the single most important aspect of harvesting brand trust.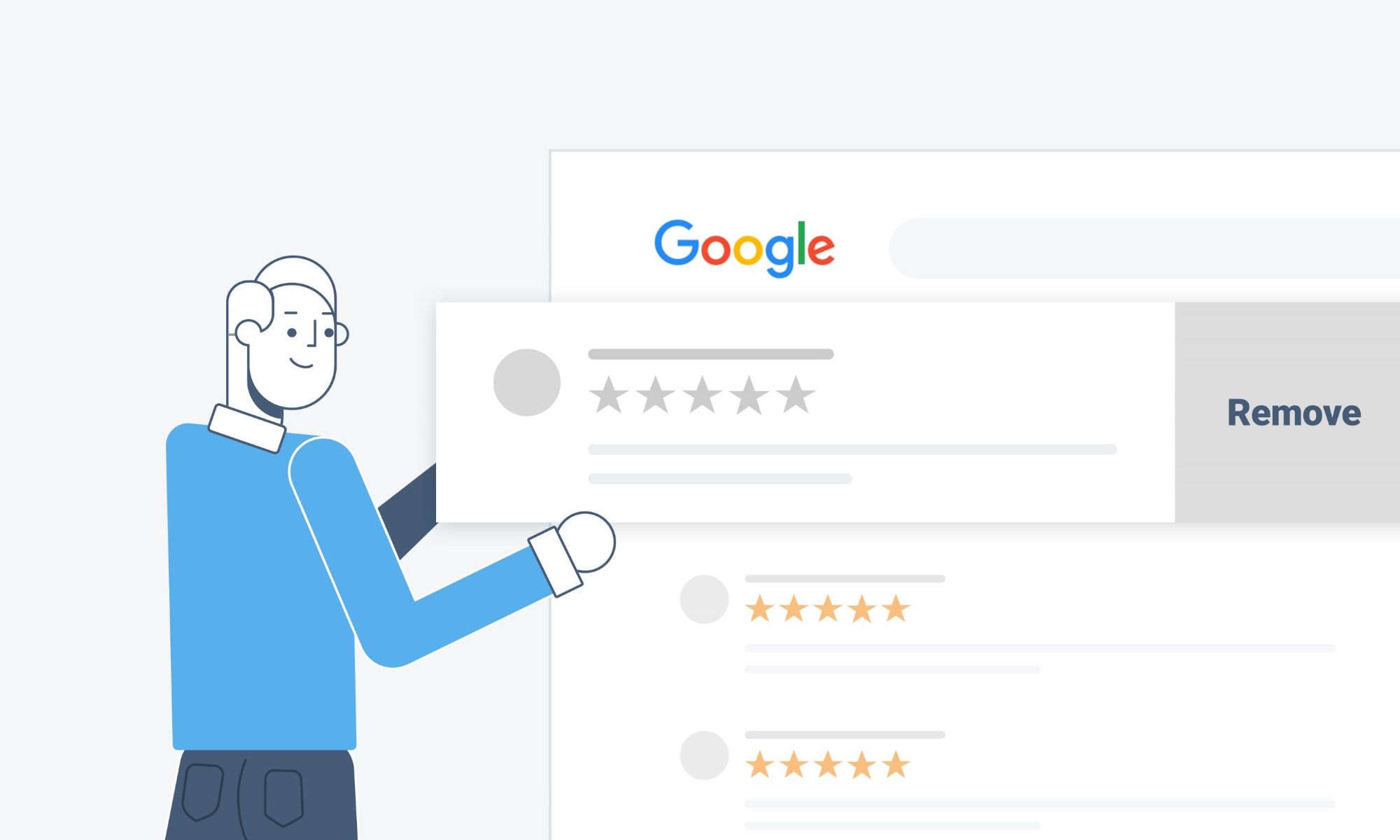 How to stop negative Google reviews?
Rather than learning how to respond to negative reviews on Google, you may be wondering whether you can stop negative reviews altogether. Falling short of deleting your Google My Business profile, unfortunately, you cannot stop negative Google reviews entirely.
However, you can funnel angry customers to a different part of the internet and away from the peering eyes of potential new customers. The trick here is communication and providing an outlet for customers to complain that is within a private environment.
Online software such as Feedb will provide smart communication tools that stop negative reviews in their tracks while keeping large amounts of bad feedback private between you and the customer. It achieves this by following up with your customer post-purchase. Then, it asks the customer whether they would rate your service between 1 to 10. Let's say your customer picks 7 or less, Feedb will funnel the customer to an area where they can leave a private comment.
However, should your customer score your business 8 or more, Feedb will then prompt them to leave a review on Google or Facebook. This way, you can still get more Google reviews without having to run the risk of asking an angry customer. It's super clever.
Responding to bad reviews summary.
Now you have mastered how to respond to negative Google reviews like a pro, it's time to tackle the angry comments. But don't behave like a bull in a china shop. These things require a delicate touch and for you to sometimes just be the bigger person.
If you feel that you are not very good with words or do not have the patience for a particular customer then you should always pass the buck onto somebody else. You may feel compelled to smash your own keyboard, however, it is really not worth getting into an online dummy spitting contest as your customer will always win that battle.
Remember, you are not just responding to this one customer. You are out in the open to potential new customers too. For more information on how to manage your Google My Business profile, check out some of our other articles below.