/* 1170x450 */ ?>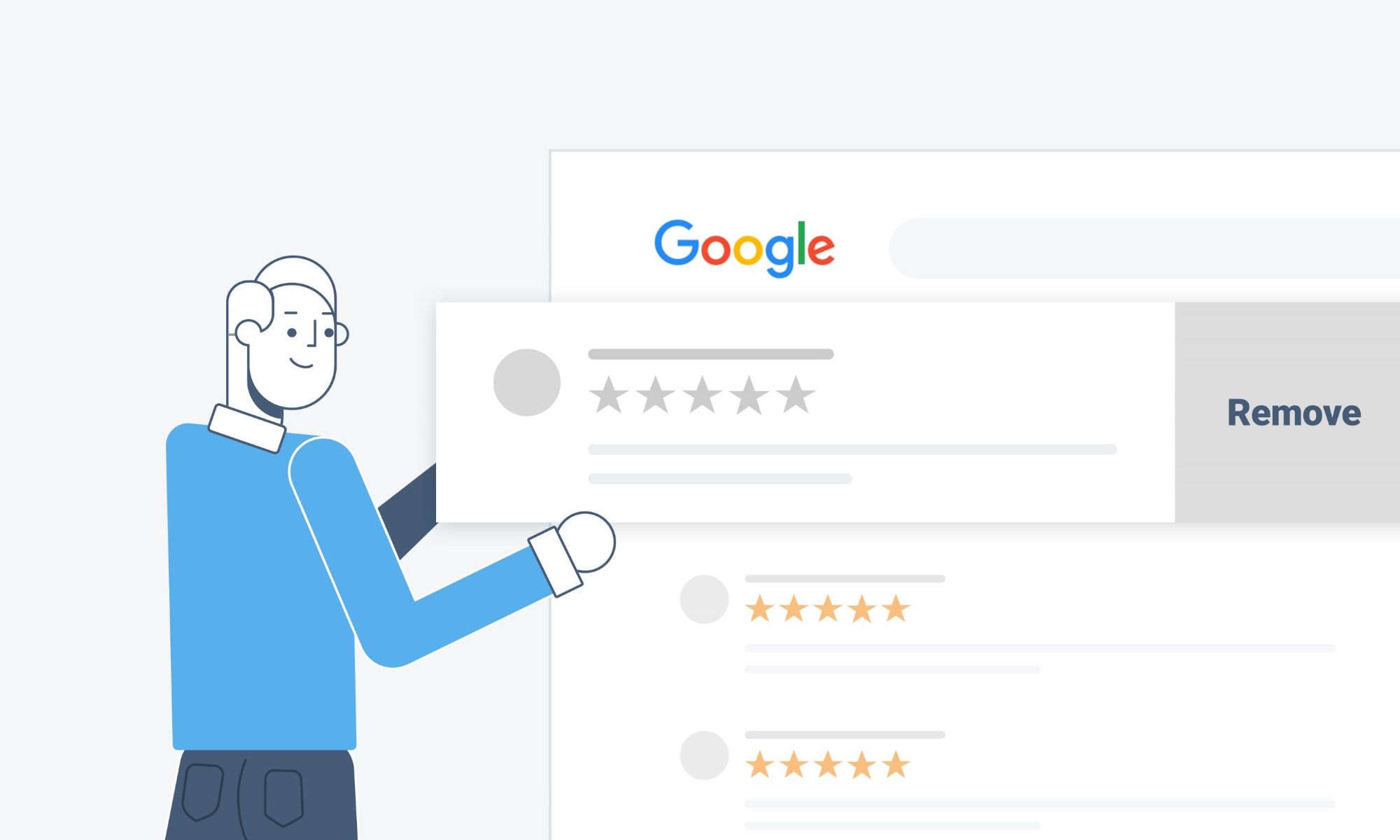 Wondering how to remove Google reviews that make your business look bad? Here are 4 legitimate ways to remove Google reviews that are unprecedented and unfair on your business. Let's clean up that profile of yours.
There's nothing worse than an email notification from Google My Business letting you know that you have just received a one-star review. Especially when that review is unprecedented or totally fake. If you have found yourself within a bit of a pickle and cannot remove Google reviews from your profile then fear not. Perseverance will triumph in the end and your profile can be cleaned up.
It's no secret that bad Google reviews create huge red flags for potential customers when making a purchase. While removing legitimate Google reviews that happen to be bad goes against Google's terms of service, removing bad Google reviews that are unprecedented or fake are not frowned upon. If you are faced with a legitimate bad Google review then you are best to tactfully respond to the negative review rather than trying to hide the fact that you made a mistake.
However, for any of you suffering from fake or unfair Google reviews that are crippling your overall rating, here's 4 legitimate ways you can remove Google reviews from your profile. When you're done, don't forget to check out some of our other guides on reputation management to bolster your presence.
Can you delete Google reviews?
The more you market your business through online marketing services, the greater risk you are at with accumulating fake reviews. But can't you just delete them?
Although that would be wonderful, you simply just cannot delete Google reviews from your profile with a click of a button. Else, everybody would have 5-star ratings and the whole platform would be disingenuous. That said, Google does care about businesses using the platform and instead provides you with the ability to flag reviews that violate Google's review policies.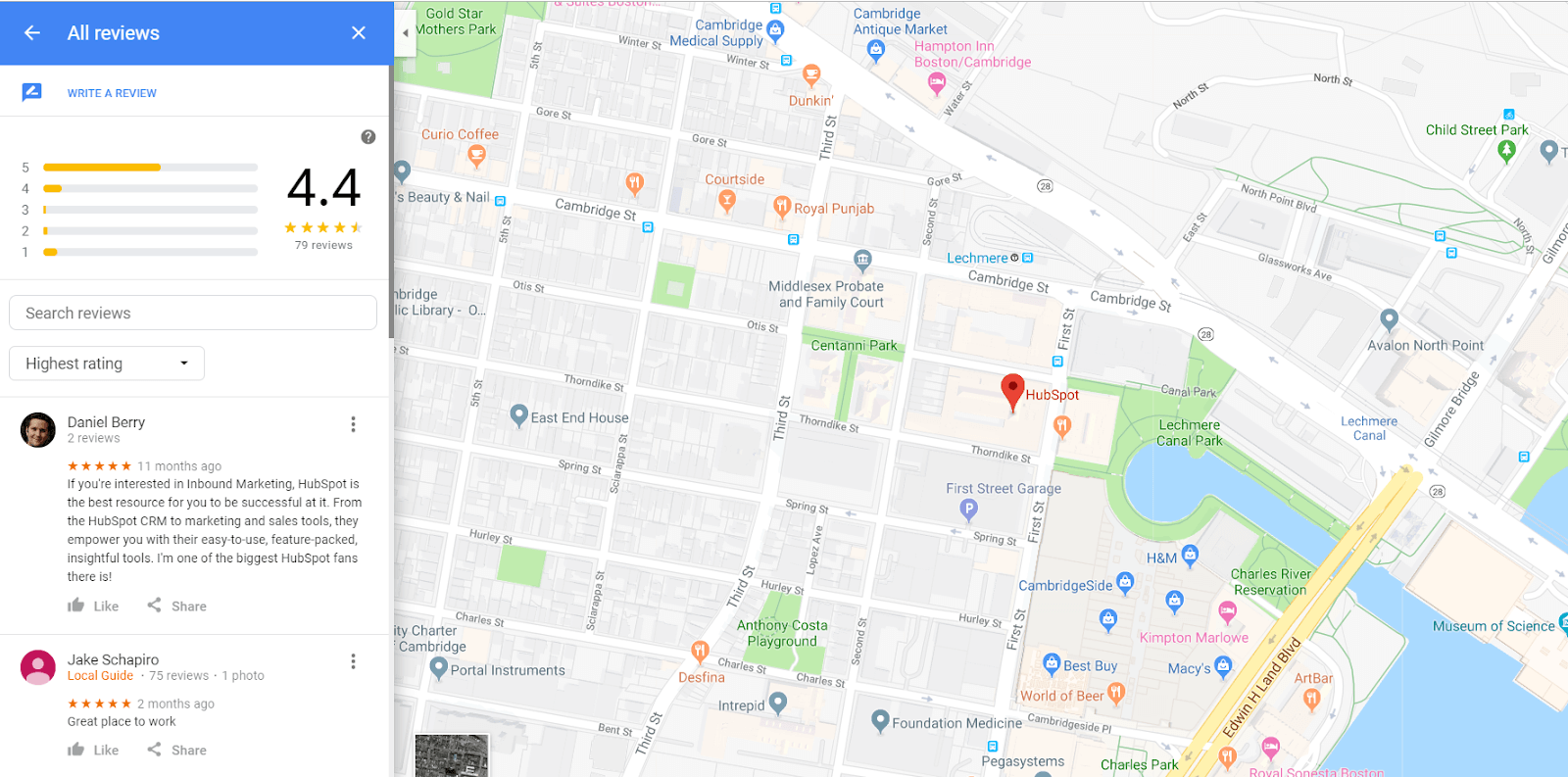 Once you report a review, the policies enlisted within the guidelines will cover you against things such as spam, fake content, malicious or offensive reviews. However, they are not there to help you keep a stellar Google rating by providing a bad service. That one is unfortunately on you to improve.
If you have already tried this method, reach out to @GoogleSmallBiz on Twitter and scroll down past the next section on this article to find more ways on how to remove Google reviews from your Google My Business profile. Remember, perseverance is the key here.
How to flag or dispute Google reviews.
To flag bad Google reviews or dispute them with Google's support team, there are a few ways you can handle this. Not every submission will be accepted and you may have to wait a few weeks to get a response during peak times, however, it's always worth a shot getting Google to remove the review first before trying other methods.
Flagging Google reviews on desktop
Sign into Google My Business.
Select the correct business location.
Click "Reviews" within the menu.
Find the review you want to dispute.
Click the three vertical dots next to the review
Select "Flag as inappropriate."
Follow the prompts and submit.
Flagging reviews on mobile
Open your My Business app.
Select the correct business location.
Go to "Customers" and then "Reviews."
Find the offending review.
Tap the three vertical dots next to it.
Tap "Flag review."
Follow the prompts and submit.
Remember, removing your review from Google may take several days. Although Google says that it routinely checks for spam in reviews, and automatically removes any spam-filled reviews, this is clearly not the tech giants biggest priority and so you may have to wait a short time.
According to the company, "Google doesn't get involved when merchants and customers disagree about facts, since there's no reliable way to discern who's right about a particular customer experience." So, it's a good idea to thoroughly review Google's review policies before flagging.

How to remove negative Google reviews.
Okay, so you have tried flagging the negative review as inappropriate and are sick of waiting for Google to do anything about it. The next thing for you to do is to take things up a notch. While there is no magic delete button, there are 4 ways you can handle Google reviews that have been proven to work for many businesses. Take a look at how to remove negative Google reviews below:
1. Flag review as inappropriate.
As explained above, the first step is to flag the review as inappropriate. By doing this from a few devices and internet connections, alongside getting a few of your mates to do the same, the chances of your request being seen quickly are much greater.
Again, there are no guarantees that Google will action your request. However, it's the first step to take when you receive a malicious or inaccurate Google review online. Just be sure to use multiple internet connections and not the same one as you might be seen to be spamming the system which will not benefit your cause.
2. Ask the customer to remove the review.
If you are looking for how to remove bad Google reviews from actual customers, the best action you can take is to speak with them. By resolving the issue, you may stand a chance of the customer removing the Google review or at the very least changing the star rating and editing the comments.
Unfortunately, legitimate Google reviews that are bad are still authentic and the world can see that. It's very hard to pass off a legitimate review as fake. The fake reviews are really obvious. So, while dealing with problem customers may be daunting, it is your best shot of removing the review.
Further to this, regular activity on your Google My Business profile can also positively benefit your Local SEO marketing campaigns. The more activity Google sees on your profile (of a positive nature) the greater the likelihood you will appear on Google Maps within the top 3 listings. So, while dealing with your problem customers might seem like a chore, you can look at this through the lense that they are benefitting you marketing too!
3. Use Google reviews removal services.
Truthfully, we wouldn't recommend this method as it's a little disingenuous. However, we are not going to pretend that these types of services do not exist and we know that you are just going to do it anyway. So, what the heck, this is one of your best options to remove Google reviews.
There are a number of Google review removal services in Australia that will guarantee they can remove the negative review from Google or you do not pay a single cent. The methods that they take
4. Get legal advice on removing reviews.
When all of the above fails and the review you are dealing with is damaging to your business, you should look towards taking legal action to get this removed. As long as you can prove no wrongdoing at your end, you stand a good chance of the review being removed. But be honest with yourself. Does this review has some legitimacy or is it totally fake?
Of course, nobody wants to take the legal route for all of its trials and tribulations. However, your online reputation is far more important than you might think. With 67% of all online purchasing decisions influenced by reviews, your business could be leaving a lot of money on the table by not dealing with this issue.
What to do next?
Once you have actioned any of these methods there will be a slight waiting period. In the meantime, now would be a good time to start collecting more five star Google reviews to bolster your overall score. Sometimes, it takes for something like this to happen to remind us of the importance of our businesses reputation. So, take this opportunity while it's fresh in your mind to grow your rating.
Remember, you are in control of not just responding to this one customer but also keeping on top of your overall online reputation. Unfortunately, no matter how hard you try there will always be a negative review coming your way at some point in your business. So, by understanding how to remove Google reviews when that time does strike, your business will be much better for it.
For more information on how to manage your Google My Business profile and better your online reputation, check out some of our other articles below: