Proudly loved by Aussie businesses ❤️
Inbound digital marketing costs 62% less per lead.
Enquire Now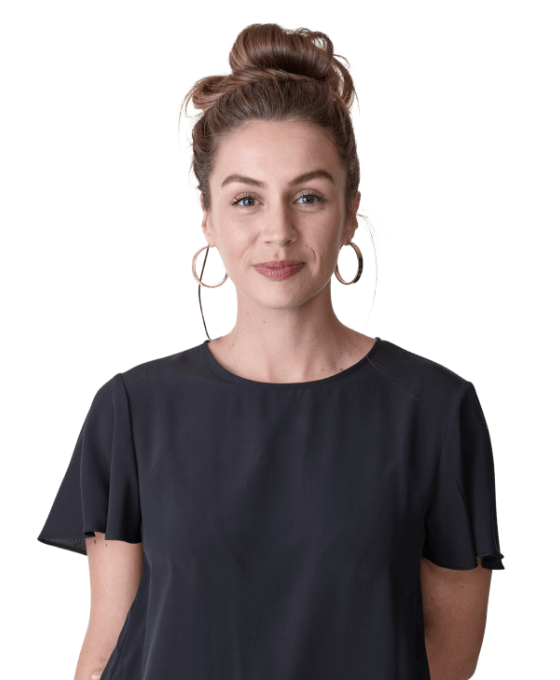 I highly recommend Digital Next. The team is outstanding and the results have been a complete game-changer for my business.
Tom M @ VR Laser
We distill the messy middle of marketing.
The modern digital marketing purchasing funnel is a complex journey with multiple touchpoints consumed before an active purchasing decision is made.
By first distilling how your customers arrive at this purchasing decision, our digital marketing experts based in Melbourne & Brisbane will deploy digital marketing strategies that follow parallel with what your customers are actively seeking on the internet. It starts with the search intent and ends with CRO. 
Stop foraging in the dark for crumbs left by your competitors and start actively hunting for new customers with Digital Next today.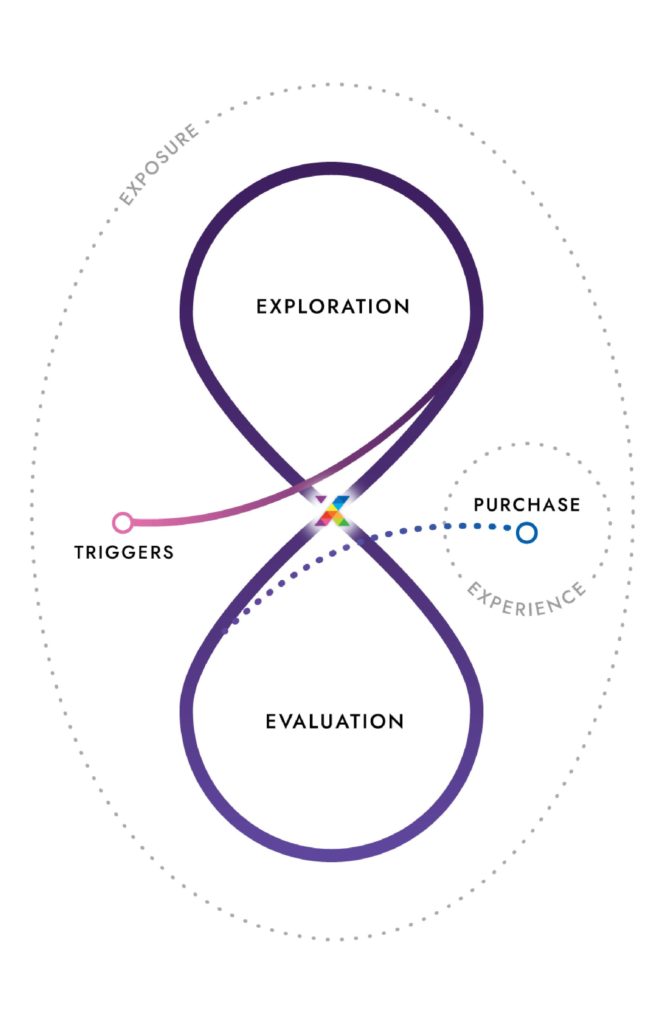 "When you buy cheap, you buy twice. There's no discount worth taking where quality web design is concerned."

Steven Lord
» Marketing Manager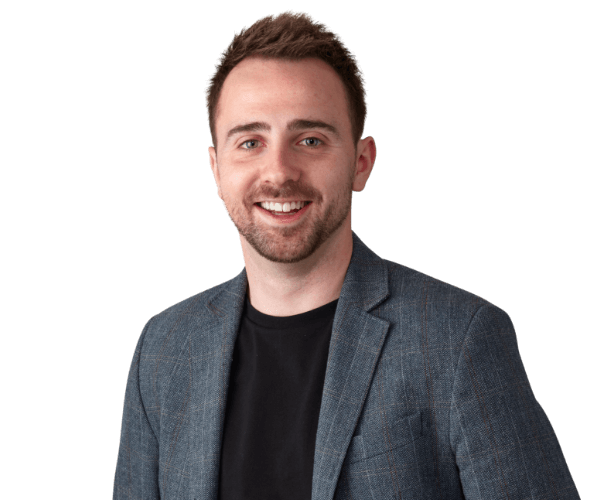 Here are some of the most frequently asked questions we receive about our digital marketing services. If you have any further questions, please do not hesitate to contact our team.
Contact Us →
Commonly asked questions
Absolutely, we would love to meet up and for you to visit our offices. Harvesting strong relationships plays a large part in delivering superb results. Although we work with businesses across Australia - often remotely - you can find our digital marketing company in both Melbourne & Brisbane.

To arrange a face-to-face meeting, simply contact us on (03) 9699 4585 or visit our contact page to complete a quick form. If you not yet a customer and are interstate, we can arrange a video conference before arranging to meet face-to-face once we are in command of your marketing strategy. For directions to our digital marketing agency in Melbourne, please use the link below:


Firstly, let's get one thing straight. There is no such thing as the best digital marketing agency in Australia. Sure, there are plenty of superb agencies that could claim this title, however, every agency has strengths and weaknesses. A handful of growth charts and some testimonials does not make you the best in the industry.

However, while we refuse to classify ourselves as the "best digital marketing agency", we are extremely proud to be highly regarded across Australia. As one of Melbourne's leading digital agencies, we attribute this success to our honesty, performance and ability to cohesively blend cross-channel digital marketing strategies. We listen, we act, and we continue to strive for perfection.

We are the type of digital agency that seriously puts performance first and will often turn down campaigns when we do not feel that we can be allowed to perform at our best. It's a reputation thing (read our Google Reviews).

So, if you are still looking for the best digital marketing agency in Australia we recommend that you give us a call on +61 (03) 9699 4585 today.
Absolutely. Strategy is at the core of everything we do. More often than not, depending on how widespread your digital marketing campaign will go, we will have multiple digital strategies that cohesively work together to tackle the various stages of your customers purchasing journey.

From customer acquisition to customer retention, you will work with our entire team of digital marketing experts to cultivate a sales funnel that drives consistent and sustainable growth. While some clients prefer for us to simply advise from afar, other customers will rely solely upon our digital marketing experts to take command of the entire strategy. So, no matter what stage you are at with your business we can help.

In addition, unlike other digital marketing companies, we do not use templated proposals. While a lot of what we do is similar across clients and industries, every business is unique. In fact, it is your uniqueness that makes for the perfect starting point with your strategy!
Digital Next plays heavily within the space of search marketing. While we could be classified as a full service digital marketing company, we will always advocate targeting 'ready to purchase' customers first. However, that does not mean that we do not give value to retention or top of funnel strategies. Here's some of the digital marketing services we offer across Australia.


Now whilst that may seem like a lot to handle, the
types of digital marketing services
we will recommend for your business will solely depend on your current market prominence. Not all digital marketing channels will yield phenomenal returns for your business and therefore choosing the right type of digital marketing is critical to ensuring success.
When you contact our team, we will discuss your business at length and determine which channels should be your staple operations and which channels should be experimental. By the end of the call, you will have a clear idea of how digital marketing plays out for your business and what to expect. From here, we will then devise a digital marketing strategy and growth roadmap that clearly outlines the steps that need to be taken to deliver growth.
There is no fixed cost for digital marketing services. Do not be suckered into thinking that cheap digital marketing packages will get the job done, because they won't.

The rate that digital marketers charge will vary depending on the service they are providing and the experience they bring to the table. As a general rule of thumb, most agencies will charge anywhere between $75 to $150 per hour for national digital marketing services. Although, premium agency partners will charge north of $150 per hour. The rate really depends on the expertise, the work that needs completing and whether you are targeting local or national demographics.

Despite this question being answered using hourly rates, it is important to note that the majority of digital marketing experts charge a fixed campaign management fee or retainer. Ultimately, you are paying for time and materials with any third-party software costs baked into this fee or charged separately. Therefore, the majority of digital marketing campaigns can be broken very easily down into a fixed management fee which provides you with a fixed amount of management hours.

The above said any digital agency worth their salt will be starting conversations with you surrounding return on investment rather than cost. The cost of digital marketing does not matter when you are making great returns and this is where the conversation should begin. Assess the quality of your marketing by looking at the dollars you make in return, rather than the dollars that you outlay upfront.
No. We do not offer digital marketing packages in the traditional sense of a one-size-fits-all approach. However, we do package up our solutions into 6-monthly strategies with a fixed investment attached to achieve growth. So, I guess you could call this a digital marketing package.

Although some of our packages may be similar to other businesses, the nuances of the deliverables we will action will vary from company to company. For example, our monthly blog writing packages come with 3 core options to choose from. Yet, the outcome of what we will deliver will vary depending on your industry. For example, a law firm will require vastly different types of blog articles compared to a marquee hire company. So yes, we do offer digital marketing packages but do not be fooled into thinking we take a one size fits all approach.
No. We do not guarantee results and for good reason.

Some digital marketing companies make false promises. Others are too reluctant to back themselves. For us, we sit very comfortably in the middle. While we would be lying to you by saying that you are absolutely guaranteed to get digital marketing results, we have not yet failed to make a return on investment for our customers.

So, rather than promising the moon and only reaching the clouds, we would rather work with you to establish a series of KPIs that are measurable and achievable. For this, we believe we are one of the most down to earth and realistic digital marketing agencies in Australia. In fact, we actually pride ourselves on under-promising and over-delivering, which you will see from some of our Google Reviews.

What you will get from Digital Next will be a series of realistic objectives that we will commit to across every campaign. None of these will be false promises and the majority of these will put a smile on your face at the end. Then, once we hit those objectives we go again. There is no such thing as a rest day at Digital Next. Digital marketing is a journey and we are ready to take that journey with you.

Discover what that journey looks like by for your business giving us a call on +61 (03) 9699 4585 today.
Absolutely. We provide monthly reports alongside regular communication in between. In fact, we would steer clear of any digital marketing agency that does not provide transparent reporting. Just because we are technically an "outsourced marketing" function, that does not mean that we cannot seamlessly form as an extension of your in-house marketing team.

Further to this, not only do we report on the actions taken, every report is bespoke to you. Sure, we use some tools to harvest data to save some time, however, we are not going to just chuck you a templated report and let you figure the rest out for yourselves. Data without context is absolutely useless and our experts are completely adept at transforming data into constructive actions.
A full-service digital marketing agency is a company that offers expertise across the entire spectrum of digital marketing. Of which, the digital marketing services they provide will enable your business to simultaneously grow your market share across a number of digital marketing channels. The types of services you can expect from a full-service digital marketing agency include web design, social media, search marketing, value articulation, remarketing and the list just keeps going.

While a lot of agencies claim to be "full-service", you should always check to see whether they are actually providing digital marketing services that span the entire purchasing journey of your customers. If they are not acquiring new traffic, nurturing existing traffic, recapturing lost traffic and offering client retention services, then, they are not a full-service digital marketing agency.

In addition, where a lot of agencies fall short is that they offer full-service marketing packages but do not have expertise in absolutely every discipline. Therefore, it is also important that you qualify the people that you are working with and make sure your account managers across each digital marketing channel are experts within the field.
Our Blog
Learn Digital
Digital Next pays respects to the Traditional Owners of the land upon which we work and learn. We pay respect to elders past, present, and future. Our staff acknowledge that they live and work on Wurundjeri, Woiwurrung, Bunurong, Yugarabul, and Wadawurrung lands. We are in support of a treaty.