94% of all online content receives 0 incoming backlinks.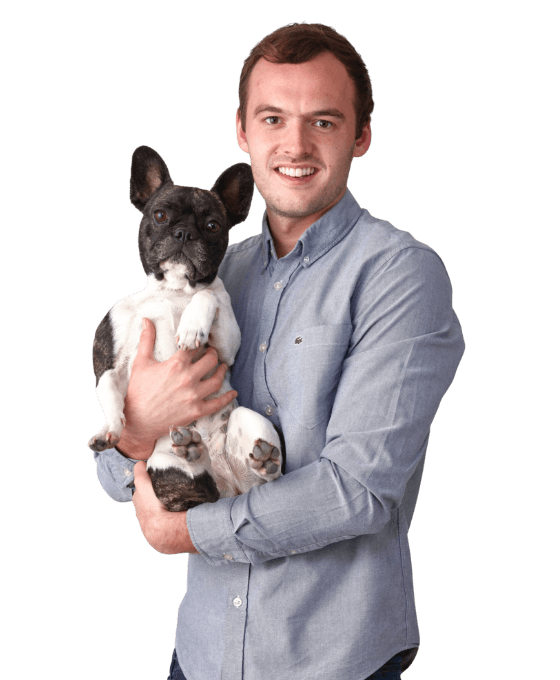 The backlinks we build are heavily scrutinised by our link building experts.
Digital Next is a boutique link building company with more than 10 years of experience across Australia and the UK. During this time, we have had the chance to work with some of Australia's most prolific organisations and agencies, which has pushed us to constantly improve and streamline our range of link building services.
We understand that not all backlinks are equal. In fact, bad link building strategies that you will typically find with cheap SEO packages can do more harm to your domain name than good. That's why every link building campaign is carefully mapped out considering your brand, your existing portfolio, and your success benchmarks. Here are some of the considerations we take into account before recommending that we build links to your website.
1. Domain Authority
Domain Authority is a predictive score that estimates how well a website can rank on Google. It is scored on a 100-point scale, with 100 being the best. While not the only factor in a site's value, it is one of many we consider.
2. Page Authority
Page Authority, or PA, works much in the same way as Domain Authority, but instead of measuring how well an entire website can rank, Page Authority looks at how well an individual page can rank.
3. Trust Flow
Trust Flow, or TF, is a score that assesses the quality of the links pointing to a website. The more quality and authoritative backlinks a website has, then the higher the Trust Flow, which is good for you!
4. Citation Flow
Citation Flow assesses how the influence of the site linking back to you by looking at the number of links pointing to a given site. However, it does not take into account link quality.
5. Referral Traffic
There are few things that can show a site's quality better than consistent relevant traffic. Not only does it tell search engines that a site is likely an excellent resource, it increases the chances that you'll get a big spender clicking through.
6. Relevant Content
A backlink from a credible source is one thing. But a backlink from a credible source that is industry-relevant and has high volumes of surrounding content relevancy is just something else!
7. Host Location
Depending on your location, we will source backlinks from websites that are hosted within that vicinity. An Australian business with Australian backlinks delivers far superior results to backlinks from overseas.
8. Social Authority
If consistent trust signals are what it takes to feed a search engines growing hunger, then what better way than to obtain a backlink from a source that is citated and shared regularly via social media!
9. Link Placement
Like humans, search engines read from left to right. As such, the placement of your backlink is a key factor to ensuring that the juice you receive from this connection receives the most traction.
10. Anchor Text
Anchor text plays a vital part in how both humans and search engines visualise your website. That's why we place huge emphasis to ensure every anchor for each link is relevant to the destination page.
11. Destination Page
You may have top-grade backlinks, but if the destination pages are subpar, then your efforts are wasted. As standard, Digital Next check all landing experiences in alignment with the strategy.
12. NAP Consistency
For localised campaigns, we ensure that your name, address and phone number are absolutely identical across all links that we build to ensure that Google can formulate an exact match connection.
The holy grail of link building services.
If you're looking to secure valuable rankings, attract relevant traffic, generate more leads, and work with a link building company that will educate and drive your strategy, our link building services are the perfect place to start. Anybody who is anybody within the SEO industry knows that link building is just the tip of the iceberg. You need much more than just high-quality Australian backlinks to rank your content.
As a link building agency that seriously cares about growth, we'll tell you absolutely every deficiency with your campaign and develop a roadmap for how to get out of it. From quick wins to advanced SEO, we go much further than just building high-authority backlinks.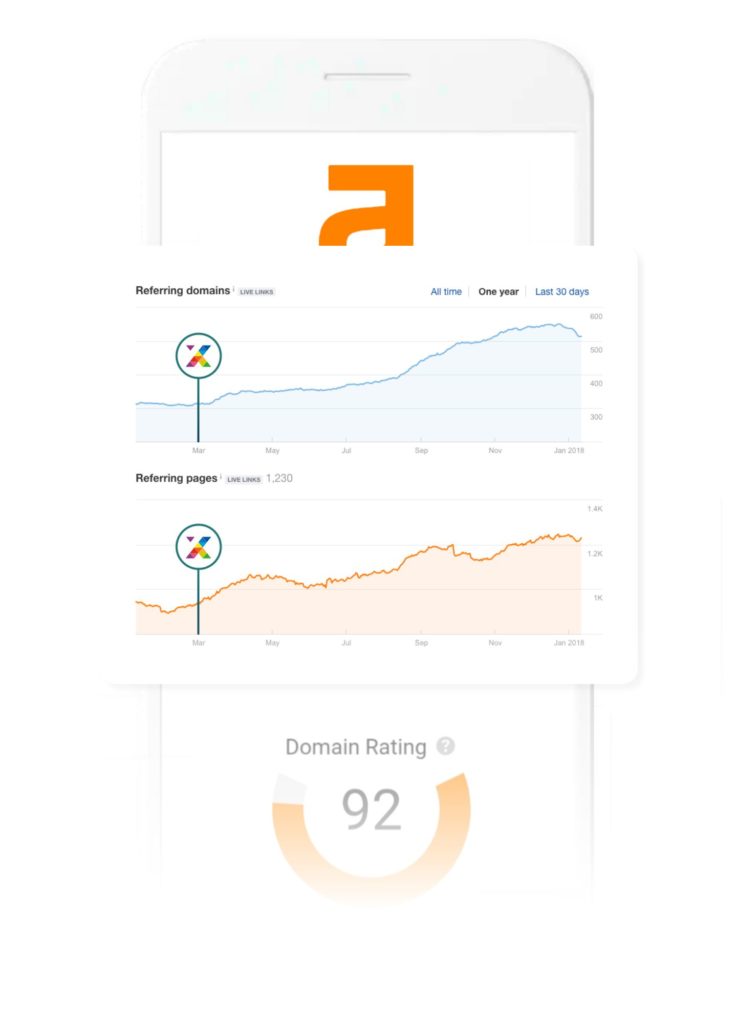 "Nobody has the keys to Google's algorithm. But one thing is clear. It starts with aligning your content with user intent."

Omar Mourchad
» Head of SEO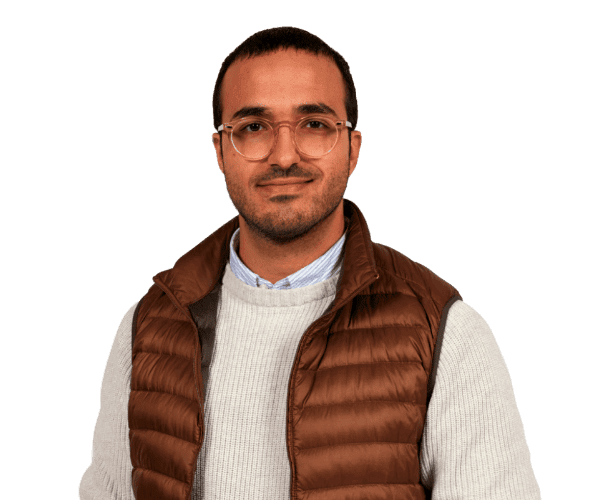 We know that link building is a difficult concept. We also understand that there is a lot of mixed information online surrounding link building.

So, here are some of the most frequently asked questions our SEO link building experts answer for our customers to get you up to speed.
Contact Us →
Commonly asked questions
Backlinks are important for SEO because they serve as a ''vote of confidence'' from one website to another. By acquiring backlinks from other websites that also have many high-quality backlinks linking to them, your website is seen as the ultimate authority.

Similarly, every time you provide a backlink out to another website, you should also make sure that the backlink you are giving is to a source of information that is trustworthy.

Let's assume that both your website and 3 other websites provide identical information. How does Google know which website to rank above the other? While backlinks and manual outreach are just one of many ranking factors, they are a strong signal to Google that your website is the greater authority on a particular subject.

As such, link building is extremely important within competitive industries where competing websites offer similar information. To find out more about our link building services, call us now on +61 (03) 9699 4585 to speak with our link building experts today.
Yes. We provide Australian backlinks from both .com.au and .net.au domains. If you have been building backlinks for a while, you will know full well that Australian backlinks are much harder to acquire than standardised .com domain names. Yet, for Australian businesses, they are far more powerful and worth the investment.

The good news is that Digital Next is a link building agency that constantly sources new Australian backlink opportunities through our vast blogger outreach programs. No matter whether you are in the sports industry, IT sector or even the construction industry, we can build backlinks for almost any industry via .com.au domain names.

If you are an Australian business, acquiring Australian backlinks is the best approach to take to start growing your localised presence too. So, if you are looking for an Australian link building agency that actually provides Australian backlinks, give us a call on +61 (03) 9699 4585 to discuss your link building strategy now.
The number of backlinks you need will depend on your industry and also the difficulty of the keywords you are trying to rank. There is no such finite figure as to the number of backlinks you need to rank a website.

However, you should also tread on the side of quality over quantity. Do not just go buying backlinks because you think you need them. There is a process, a strategy and a journey to follow. That is why working with a specialist link building agency instead of trying to do link building alone is wise.

Not only can the link building agency provide you with a clear roadmap, they can also build the backlinks much faster for you too. To find out how many backlinks your competition has and the quality of these backlinks, give us a call on +61 (03) 9699 4585 to discuss your link building strategy.
No. You cannot have too many backlinks. However, you can have too many backlinks targeting the same keywords. A well-optimised SEO link building profile consists of natural backlink anchors. By over-optimising towards particular keywords, you run the risk of being penalised by search engines.

Remember, link building is supposed to be natural. Websites are supposed to naturally link to other high-quality content to provide a better user experience. So, if you think you're going to get away with stuffing the same keyword every single time you create a backlink, think again.
Yes, Digital Next offers white label link building services to many SEO companies, SEO consultants and even web design agencies across Australia. While they focus on dealing with clients and providing on-page SEO support, we support the business through white label link building.

In fact, one of the primary reasons we relocated to Australia was to introduce this service. Despite many other agencies now delivering quality backlinks, there was a huge gap in the market for us to deliver manual outreach programs. In our first few years, a large portion of our business was white labelling to other agencies. So, when we say we know how to build backlinks, we mean it.

If you are looking for white label services, we offer discounts on bulk orders, a comprehensive backlink strategy and a full backlink audit of your client accounts. Alternatively, if you know what you are doing already then you can just take your pick from our huge database of blogger relationships.
Buying backlinks from Fiverr is not safe.

While some backlinks from Fiverr might be credible, numerous case studies have shown that buying backlinks from Fiverr is risky and could penalise your website. In fact, this study from Isotropic shows that even when you buy 90,000 backlinks from Fiverr, your website does not gain any traction.

The fact is, cheap backlinks do not work.

While link building services on Fiverr might claim that the websites are an authority, the likelihood that these websites are part of a private blog network is strong. Not to mention that you have no control over the backlink or relationship with the link building provider should something go wrong. Working with a credible link building agency in Australia is the only way to mitigate your risks and ensure superior results.
The cost of link building varies depending on both the quality and quantity of backlinks you want for your website. While some link building strategies focus on cheaper backlinks, high-end manual outreach programs will cost much more.

On average, Australian businesses spend anywhere between $1,000 – $5,000 per month on link building. Although bigger eCommerce websites spend much more than this to cover larger groups of product ranges simultaneously, this is not necessary.

Generally speaking, the more you spend on link building services, the faster you acquire backlinks. This also comes with improved quality as many link building companies in Australia will offer discounts when you buy bulk backlinks.

The above said, theoretically, link building can also be free. After all, when you own great quality content, people will naturally link to this content. Sure, you have invested into producing the content in the first place, however, when you produce evergreen content, this becomes a nominal investment over time.
Yes, we provide a link building report at the end of each order.

In an industry that is littered with dodgy SEO link building providers, we know how important being transparent with your backlink profile is for your business. So, when you engage with our link building company, we will ensure that you receive complete clarity on our programs.

This includes a comprehensive strategy, a monthly report and a preview of the types of links we are building for your website. We have literally nothing to hide from you and, should you be an SEO professional yourself, we will often ask for your own opinion or questions on the types of links you would like to acquire. Collaboratively working with our partners is how we deliver the best results.

Not only this, we will discuss your strategy at length with you and explain the pros and cons of the types of backlinks we can build upfront. Speak with our Australian SEO link builders today on +61 (03) 9699 4585 to discuss your strategy.
Yes, we offer a wide variety of link building packages. In fact, nearly every link building campaign we provide is packaged up into a fixed monthly retainer and strategy. Regardless of whether you are a small business looking for local SEO backlinks or a large enterprise, we will work towards a fixed structure.

It's easy to get confused with the phrase "package" as that makes the service sound cheap. However, our backlink acquisition services are cheap. We believe in quality over quantity and while your link velocity is important, there are many ways to send soft signals to Google that do not require you to buy thousands of backlinks for a cheap cost.

To find out more about our backlink acquisition strategies, call us today on +61 (03) 9699 4585 to speak with our link earning acquisition experts in Melbourne, Australia.
Domain authority is an estimate of how successful and powerful a website is when it comes to search engine results. Developed by Moz, Domain Authority provides a rough guide to the likelihood of search engine performance. As you can expect, the greater the domain authority, the more power the website has.

That said, this is not an exact science. There are many websites that score very well with domain authority but receive very little traffic. At Digital Next, we build backlinks based upon a wide variety of metrics and not just domain authority. We look at the locality, the content on the website, the amount of traffic the website receives, the industry and much more. This ensures that we are acquiring the best quality links for your business.

To find out how our link building services improve domain authority, check out this short guide on how to improve domain authority right here.
No, Digital Next does not use private blog networks. Although most PBNs have become much safer over the years, we are strong advocates of more natural link building methodologies that require high-quality content.

The problem with private blog networks (even though they have matured) is that there are still some seriously bad ones in the market. One could argue that any website is technically a private blog network. However, we often work with independent webmasters and bloggers that are not SEO gurus to ensure that there is zero manipulation of algorithms.

The game is to provide high-quality content and backlinks that improve user experience. So, if you are asking us to fast-track your success by chucking your content over multiple websites simultaneously, it's a hard no from us.
White hat SEO, in particular white hat link building, is the process of creating natural, relevant inbound links to a website or blog. You achieve this by publishing high-quality content on your website (also known as 10x content) in which other websites naturally link towards. It is the way that the internet has been designed.

White hat link building is different from black hat link building in that it won't get your site penalized by Google and it will create an organic and sustainable growth of inbound links. It's the purest form of building backlinks to your website.

If you're thinking about building a business online, you need to think about how many inbound links your website or blog has received. A high number means that you're doing something right — but what if your goal is not only to rank higher on Google, but also get people to take action? That's where white hat link building comes into play.

At Digital Next, we play on the side of grey-hat in the sense that we build natural links, however, there is some form of transaction involved with the webmaster or blogger. If you strictly opt for the white hat method, this will take such a long time to generate results. Grey-hat backlinks on the other hand look exactly like white hat backlinks, however, they can be generated much faster.
Our Blog
Tips & Tricks
Digital Next pays respects to the Traditional Owners of the land upon which we work and learn. We pay respect to elders past, present, and future. Our staff acknowledge that they live and work on Wurundjeri, Woiwurrung, Bunurong, Yugarabul, and Wadawurrung lands. We are in support of a treaty.