/* 1170x450 */ ?>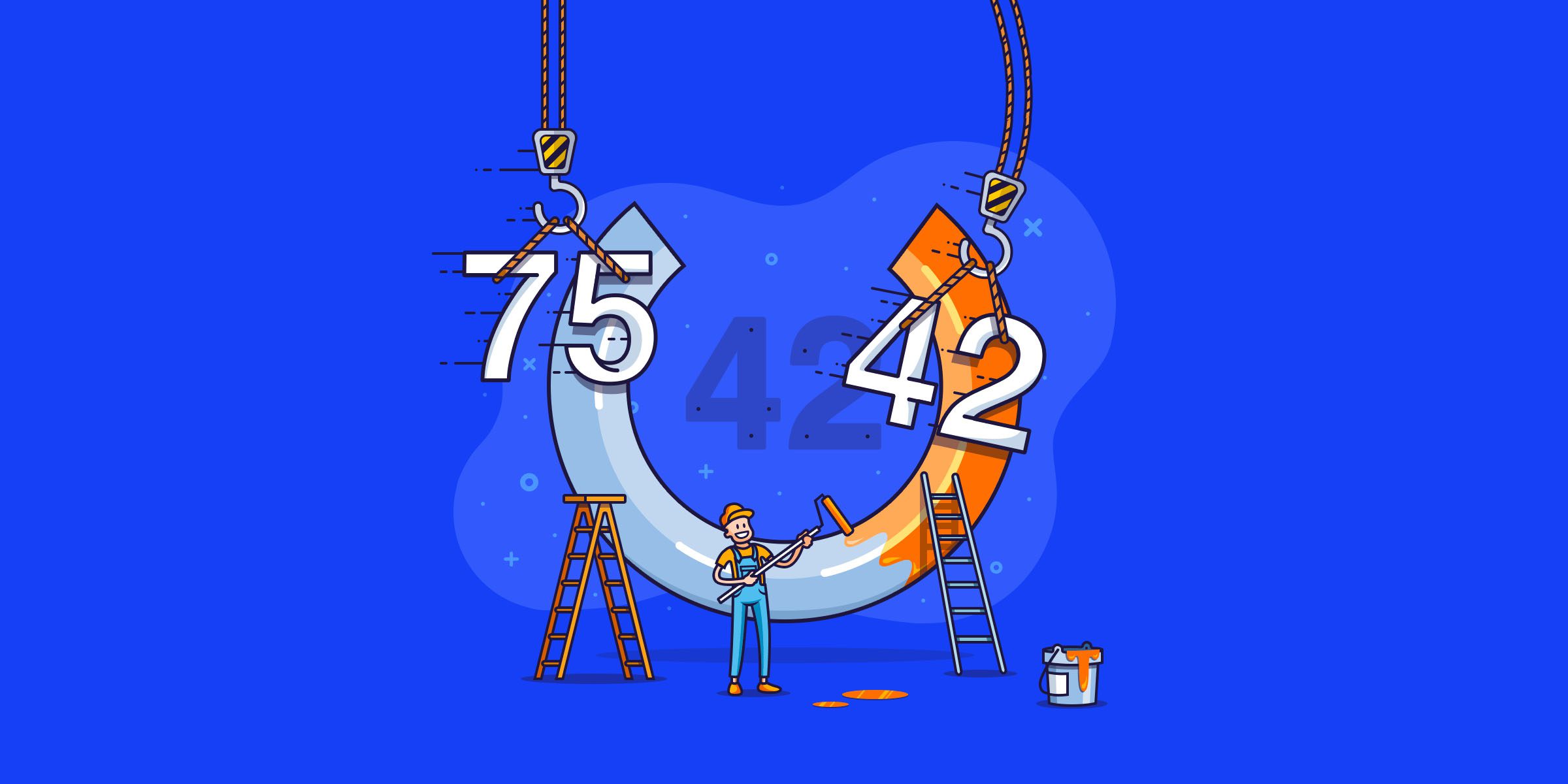 Search engines want to provide their search users with the most relevant content for the searches that they are conducting. The way that the results are displayed depends on the relevancy of the web content to the query that they are searching for, as well as the authority of the site, which is calculated in the form of links.
Scroll down to discover how to increase your Moz Domain Authority with this short infographic and guide from our team of link building experts
How to increase your domain authority?
Google calculates authority by using PageRank, which passes from one web page to another. The more PageRank that is transferred to the page that is being linked to, the more trustworthy the page is in the eyes of the search engine.
In the past, this authority could be measured with the PageRank toolbar. However, Google stopped updating and publicly displaying PageRank in 2013. Since then, SEOs have used Moz's Domain Authority as the main metric to measure the authority of a website, as well as Page Authority to measure the authoritativeness of web pages.
Although Domain Authority isn't a search engine metric, the methodologies that should be used to increase a website's Domain Authority score should also positively impact the search engine ranking positions.
In this article, the Digital Next team provides methods and tactics that will show you how to boost your domain authority and overall SEO performance:
What is domain authority? (DA)
Domain Authority is the search engine ranking score developed by Moz. The score is used to predict the ranking performance on search results pages. A website's DA can be viewed using MozBar, Link Explorer, and the SERP Analysis Section of Keyword Explorer.
How is Domain Authority Calculated?
Domain Authority aims to replicate the method Google uses to assign scores to documents through their Moz's metrics. Domain Authority evaluates linking root domains, number of total links, MozRank, MozTrust, and other factors to calculate a score between 0 (lowest) to 100 (highest). (Source)
Domain Authority is calculated in a similar way to how Google passes PageRank from one web page to another. In Google's PageRank patent, citations within web documents are used to score documents within a database. These scores (PageRank) then influence ranking positions on Google.
Moz has said on their site that it is easier to grow the Domain Authority of your site when the score is low (e.g <DA 20) compared to when it is higher (e.g. DA 70).–
What is page authority? (PA)
Page Authority is another scoring metric developed by Moz. The metric measures a web page's ability to rank on search engines and is given a score between 0 (lowest) and 100 (highest). The Page Authority is calculated at the URL level.
How is Page Authority calculated?
Page Authority is based on data from the Mozscape web index and includes link counts, MozRank, MozTrust, and dozens of other factors. Similarly to Domain Authority, it uses a machine learning model to identify the algorithm that best correlates with rankings across the thousands of SERPs. It then produces Page Authority scores using that specific calculation (Source).
What websites have good authority?
You can use the table below as a reference for the average Domain Authority scores for different website types.
The types of sites that appear within this table will give you a better idea of the types of websites you should aim to include in your website's link portfolio if you want to increase your site's Domain and Page Authority.
How should you benchmark domain authority?
Moz recommends that site owners assess the Domain Authority of true competitors in their niche and aim for a score that can exceed the top players in their market, rather than aiming for a score of 100 as the ultimate goal.
Moz also says that the best way to improve your website's Domain Authority against competitors is to gain more backlinks from sites that have a higher Domain Authority than your website.
How to improve domain authority?
To get more Domain Authority passed through to your website, your site needs to get other sites with a higher Domain Authority linking to it. This means that your site's value-proposition and content needs to incentivise people with those sites to link back to your website's content.–
How do you identify the value proposition?
You need to identify the "value gap" that you can provide between what you or your website's pitch, and the site owner or manager that you are pitching to. You will need to identify what their wants, needs and motives are so you will have a good chance to get a link on their website. Links can also be created with outbound tactics as well.
The value that people tend to seek includes:
New content for their audience, in the form of blogs, articles, videos or audio.
An information source for a story or citation.
An information or link exchange.
Monetary or commercial benefit (Being paid through a one-off fee, recurring fee or affiliate fee).
Vanity (Content that showcases them)
Traffic/Audience exchange (Promoting their content to your audience)
Below are a few tactics that you can use to acquire links back to your site.
Guest blog posts
Look for guest blog posting or contributor opportunities in your industry. Pitch to contribute a post, point of view, guide or article. Then make sure that there is a link back to your website either within the content or within the author bio.
If you are aggressive with guest blogging, you could have 30-100 posts live within 12 months.
Aim to get featured on relevant sites whose Domain Authority is higher than your own site. Something else to keep in mind is that when the new page is published, it will have 0 Page Authority. However, the Page Authority will grow over time. The Page Authority score may grow to half of the value of the total Domain Authority.
Get your site's link added to resource pages.
If your site has useful resources that can be shared, then pitch other sites to get your website's link featured. You ideally want to get featured on sites that have a higher Domain Authority than yours and a web page that also has Page Authority.
This approach is handy if your site shares any of the following resources.
Guides/Tutorials
Write detailed guides (ideally "How to" guides or step-by-step tutorials) that show people exactly how to achieve a specific goal. Then share the guide/tutorial with sites that would be interested.
Case studies
If you have an interesting case study that can help others in your industry, share how you did it by showing the steps taken to improve your overall results. You then simply need to share the case study and see if the site is willing to add a link to their resource page.
Tools
If you have the opportunity, see if there is a tool that would really benefit the people in your niche. This could be something like a calculator or a generator. Then simply share the tool with sites that would be interested in linking to the tool.
Lists
Create lists such as listicles or roundups that will incentivise sites to link to them.
Get your site cited in web journals, blogs and publications.
Search engines like Google value sites that get cited in publications. Getting your site's URLs linked to in web mentions will be impactful and will help to pass more Domain and Page Authority through to your website.
Try to connect with influencers, editors and journalists who would be interested in citing your website's content in their publications.
Participate in interviews where you will be able to share peoples web traffic.
There are several site owners that want to interview guests on their show every week. You can apply to appear on their show and share links to your site's content with their audience. You will be able to get inbound links and traffic as a result of participating in the interview.
Other things that can help with your site's Domain Authority.
Making sure that your site has the right technical and content foundations in place will also help with the Domain Authority score on your website. Make sure that the web pages are linked correctly through menus and internal anchors within the site. And ensure that the HTML pages are friendly enough for the web crawlers to find and index the web content.
Assess your site's link portfolio health.
Domain Authority aims to replicate the method Google uses to assign scores to documents through their Moz's metrics. Domain Authority evaluates linking root domains, number of total links, MozRank, MozTrust, and other factors to calculate a score between 0 (lowest) to 100 (highest). (Source)
How can Digital Next help you?
We have access to sites that can pass their Domain Authority to your site by linking to your website. We offer this through our outreach and guest post link building services. We can also recommend a content marketing plan that will also help boost your site's Domain Authority. Contact us to discuss how we can help you improve your website's Domain Authority.