Your website should make you money.
Too often we see websites launched without consideration for the business or campaign objectives. A website is not just a brochure. Your website is your 24/7 salesman that never has a sick day and never wants a pay rise. It should grow your business, not just look pretty and make up the numbers.
At Digital Next, we make sure that all of our web design services come jam packed with everything you will ever need to grow. We have mastered the art of designing websites that convert traffic, rank on Google and drive key business objectives.
As a result, whatever you invest into your website, you make back in qualified leads or sales time and time again. Get your free quote to discover what thoughtful website design could do for your business.
Our website design process
If you are happy to invest the time into getting your website design right the first time around, Digital Next is the agency for you. We don't make habit of rushing projects and are not too fond of getting something live for the 'sake of time'. Here's how we handle all of our web design services through following a logical process until complete.
1. Scoping & Strategy
Not a single line of code is written without a strategy. Firstly, we sit down and spend the time with you to ensure that your website design has a clear roadmap to meet your objectives.
2. Wireframing.
Before our web designers get creative, we'll provide a low fidelity wireframe of your new website to ensure that all parties are clear on what each page will achieve for your business.
3. Web Design.
Now for the fun part. Working with our website designers in Australia, together, you will craft a stunning website design that aligns with your brand and tone.
4. Website Development.
Once everybody is agreed upon the design, our website developers will do the geeky stuff and bring your design to life. All code is lightweight, secure and aligned with best practices.
5. SEO & Content.
Throughout the process, you will have been working with our SEO and content team to bring context to your pages. At this stage, we upload and test the admin panel.
6. Pre-Flight Checklist.
Before we launch your website, we will perform our 10-step preflight checklist that ensures no code is broken and your customers will have the best experience from launch.
Each web design must be targeted.
To guarantee the best results from your new web design, each landing page must be developed with purpose. There is no room on your landing pages for just throwing information on screen for the sake of it. You must consider the intent of your audience and design your website around that.
By doing so, your website will serve the visitors immediate needs quickly and and convert more visitors into paying customers. A little bit of web design planning can go a long a way considering you will be planning to keep this website for a while.
"When you buy cheap, you buy twice. There's no discount worth taking where quality web design is concerned."

Steven Lord
» Marketing Manager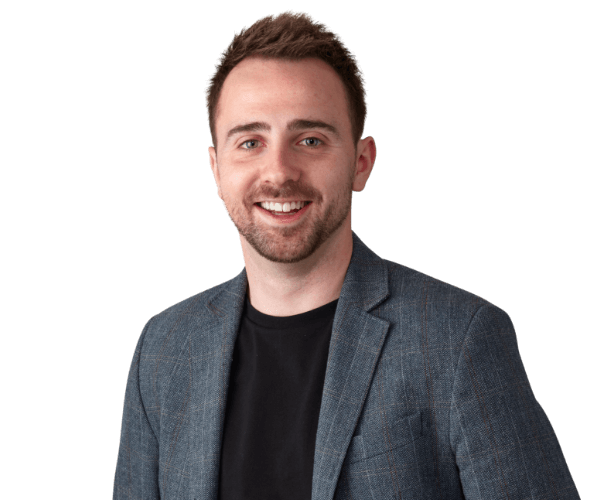 Here's some of the most frequently asked questions we receive about our website design services. If you have any questions about website development, please do not hesitate to contact us.
Contact Us →
Commonly asked questions
Yes and no. If you are looking to have just a presence like a business card then sure, cheap website design packages are okay. However, if you are looking for your website to serve as your 24/7 salesman that never sleeps, never has a sick day and drives your business forward, then no.

At face value, a website might look great but we almost guarantee that it has missing components that could really shift the needle of your digital marketing campaigns. From simple additions such as an animated call to action button to complex functionality the makes managing your customer relations seamless, there is so much that a website can do for your business.

While we do offer cheap websites, these are also absolutely stacked with industry knowledge that only comes from an experienced website design agency. $1,000 websites from Fiverr are never going to completely lift the lid on your potential and often come littered with problems further down the line.

In a digital world, your website is your businesses single greatest asset and investing properly into this will be the best decision you will ever make. Just ask our clients.
Depending on the business objectives, a theme-based website design may be all that is required to establish a presence. While many web design agencies use WordPress theme websites as standard practice, these do come with heavy limitations.

Firstly, the website developers who make themes code them to suit as many types of businesses as possible. Therefore, they come packed with so much functionality that is completely useless to you which causes a lot of bloating. Secondly, we often find that website design themes come with too many compromises. By the time you have manipulated a theme to the desired result, you may as well have just purchased a bespoke website design after all.

Nevertheless, while we always advise that customers purchase bespoke website designs to ensure total control over their assets, we will work with you to establish what is going to provide you with the best return on investment in both the short and long term.
Often confused, SEO website design is simply a standard website design but with SEO at the top of mind. As a search-first digital marketing agency, all of our bespoke website designs are classified as SEO website designs. This is because we take great pride in ensuring that your website has all of the necessary foundations to proceed with a successful SEO campaign.

There is a fine balance between designing a website strictly for SEO and designing for the best user experience. Therefore, working with a digital agency that has proven talent across both facets of digital marketing is vital to ensuring that you do not receive pages that are absolutely littered with content. The last thing you want to do is to rank strongly online but totally neglect your user experience.
Yes, absolutely. All of our website design projects are broken down into payment plans with milestones. As a general rule, we typically ask for 30% of the project upfront and then split the remaining amount across the length that the project will take to complete.

In fact, should any website designer be asking for 100% of the payment upfront then you should avoid this service. Website development services should become a close relationship between both parties and therefore payment plans are the best way to ensure that both sides keep their side of the deal.
A CMS in web design stands for content management system. This means that your website will be controlled by a graphical user interface that will enable you to make changes such as editing text, images and colours. Rather than learning how to code, a CMS enables beginners to make minor edits to the website with ease.

At Digital Next, we typically use WordPress when designing websites which is a brand of CMS systems. There are also other CMS tools such as Joomla, Magento, BigCommerce and Drupal. Each CMS has it's own positives and negatives, however, the premise of how CMS systems work within website design remain the same.
Our Blog
Website Tips
Digital Next pays respects to the Traditional Owners of the land upon which we work and learn. We pay respect to elders past, present, and future. Our staff acknowledge that they live and work on Wurundjeri, Woiwurrung, Bunurong, Yugarabul, and Wadawurrung lands. We are in support of a treaty.