Drive growth with hyper-local SEO.
Localised search queries on Google are booming. Especially since the introduction of voice search. With 4 out of 5 people using Google Maps or Google Local to find local businesses, every position you can climb through investing in local SEO services matters.
For any business who wants to dominate a local vicinity, you will require a hyper-local SEO strategy that seriously considers your customers search intent. Thanks to the ever-growing popularity of local search, you don't need to compete with huge brands on the national listings to still grow a healthy business. Discover how we're turning small businesses into bigger companies through our proven local SEO services with your free strategy today.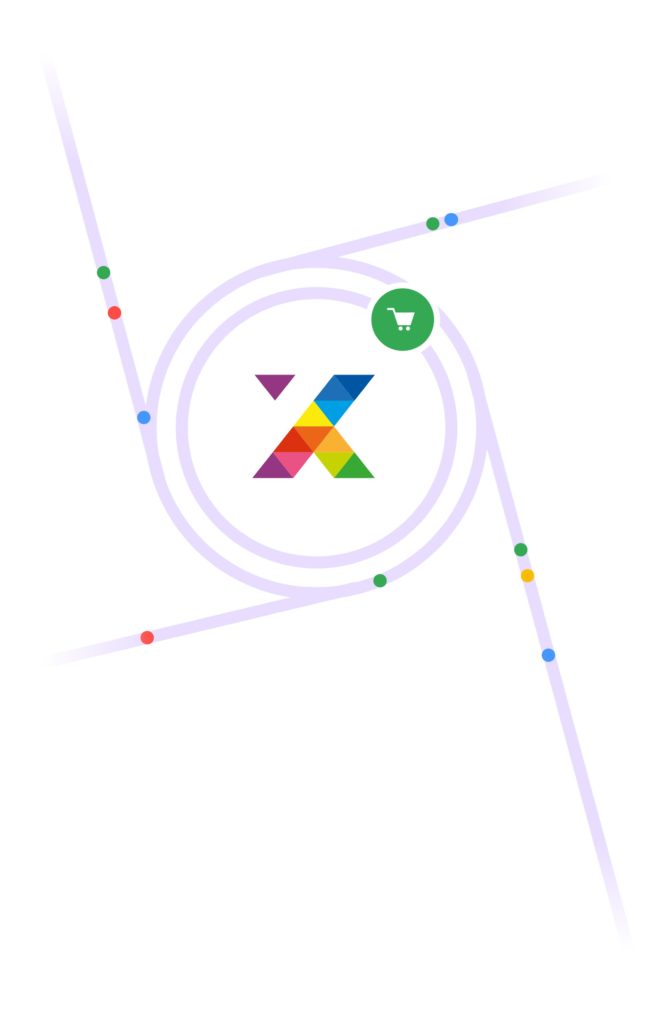 Each local SEO campaign is tailored to your business.
Your business is not templated and neither are our local SEO strategies. By spending a significant amount of time understanding your business and audience, we can be sure to deliver the right solutions both short and long term. Unlike other SEO strategies, local SEO services are more like a checklist of items that must be completed. However, that does not mean that each business should not receive a local SEO strategy that is tailor-made for them.
Here are some of the tactics we deploy to generate results.
Google My Business
Our Google My Business setups ensure customers know everything they need to about your business.
Local Backlinks
We'll drive authority to your website and location pages by building high authority local SEO backlinks.
NAP Consistency
We ensure no algorithm confusion by keeping your name, address and phone number consistent.
Location Pages
We'll create high-converting location pages on your website that resonate strongly with your local audiences.
Local Content
Our content writers will write captivating and fresh SEO content that resonates with each suburb you want to capture.
Internal Links
We'll pass-through power from other pages on your website to your brand new location pages to drive authority.
Local Reviews
We'll educate you on smart ways to both grow and manage your local reputation with regular 5* reviews to convert more.
Social Media
We'll organise your social media pages to support your local SEO endeavours and present your business in the best light.
Reporting
Oh, and we'll also report on each action taken alongside keeping track of performance with recommendations on how to improve.
Comments from our locals ❤️
Google My Business SEO Services
At the helm of any succesful local SEO strategy is an acute understanding of how Google My Business SEO and Google's local SEO algorithm works. The strategies that are deployed for ranking higher within Google Maps are far different from those that you would deploy for ranking within organic listings. No matter whether you are investing thousands of dollars or investing into monthly SEO packages, the approach change.
At Digital Next, we have built and ranked countless Google My Business profiles and continue to study how Google prioritises certain search results over others. Take advantage of our learnings and enquire about your own local SEO strategy now.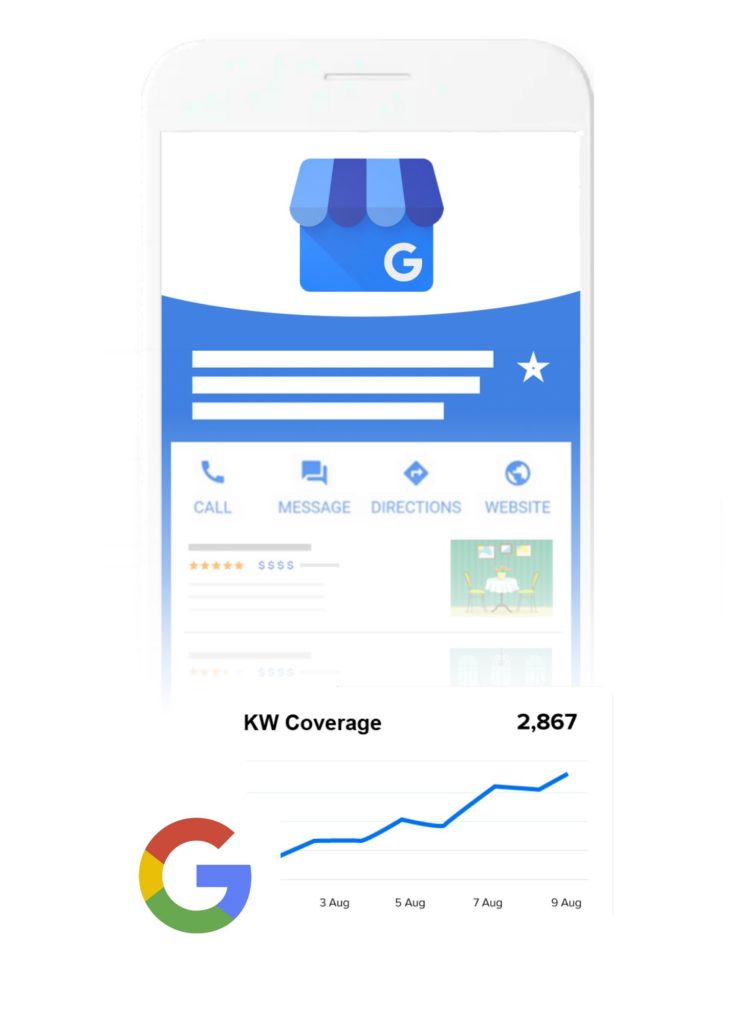 6 reasons why working with a local SEO company is important.
On average, 46% of all searchers online indicate that the customer is looking to purchase from a local business. Considering this staggering figure, can you afford to not work with a local SEO agency and dominate your own area? By ranking strongly for search phrases such as 'electrician near me' you are unlocking huge amounts of growth potential with audiences who are more likely to convert.
Here are 6 fantastic reasons why you should invest in local SEO services.
1. Purchase Intent
28% of localised searchers lead to a purchase. Therefore, your local SEO campaign will attract website traffic that has strong purchasing intents to grow your business.
2. Word of Mouth
We all know that word-of-mouth referrals are still the best. By working with your local communities, you will rapidly increase your chances of receiving referral business.
3. Repeat Customers
So long as you deliver a fantastic service, shoppers who buy locally and typically loyal customers. With local SEO, you can grow your repeat customer base – fast.
4. Cheaper Costs
Competing for national search phrases on Google is costly. With local SEO services, you can unlock quick growth while investing much less into your SEO campaign.
5. Trustability
Have you ever looked at a business and thought "wow, they are good". Well, with local SEO services and a dedicated attitude, that could be you within your local community.
6. Revenue Growth
Businesses that rank locally grow faster. By investing in local SEO, you are positioning your business strongly to covert high-quality traffic that saves you money.
"Nobody has the keys to Google's algorithm. But one thing is clear. It starts with aligning your content with user intent."

Omar Mourchad
» Head of SEO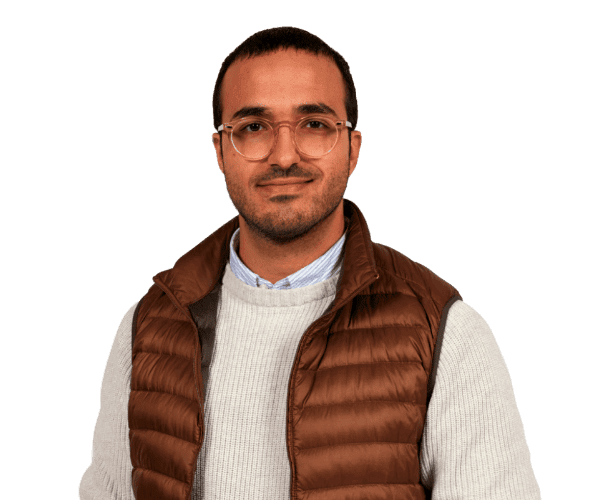 We're often asked questions about how Local SEO services can benefit businesses across Australia. Here's some of the most frequently asked questions we receive.
Contact Us →
Commonly asked questions
Whilst many understand the need for and benefits of SEO, what can often be overlooked is the importance of targeting your strategies. After all, if you are a retailer that is servicing a very particular area, you want to ensure that the rankings that you are working to achieve are going to be relevant to you and your business. That's where local SEO services come in, allowing you to target your area and provide Google with the means to accurately place your business in local search results. After all, if you are ranking number 1 in America for an Australian business that doesn't deliver overseas, you may get a lot of clicks, but it's not going to translate all that well to sales and income.
To explain how local SEO services differ from traditional SEO, let's use ourselves as an example: As a local SEO agency in Melbourne, we work with a large number of Melbourne-based businesses. From those businesses, some will have global audiences, such as eCommerce stores, while others, such as mechanics and equipment hire stores, will be very location-based in their offerings.

For those that are looking for a broad reach, we will perform keyword research and optimisation services that are catered to the largest possible audience within their industry. On the other hand, for those that require the assistance of a local SEO agency, we will target all of our optimisations exclusively towards the local market and Melbourne-based search terms.
Short Answer: No, local SEO is not dead.

Ever since the dawn of SEO in general, specialists have been ushering in its demise. Even now, as I write this, articles are being written about how local SEO, link building, or digital marketing in general, is dead or in the process of dying. So, why is this? As a local SEO agency, it appears that when people say SEO is dying, they really mean that it's changing. SEO is changing all the time by its very nature, and strategies that worked even just a year ago can fall flat with new updates to search engines, algorithms and best practices.

At Digital Next Australia, we are constantly in the process of adapting to new methodologies and altering our processes to best reflect current trends, shifts and updates to the algorithm. In doing so, we've continued to see lasting success with local SEO campaigns, as you can read about in our case studies.
Whilst Google and other search engines may be highly advanced in their algorithms, they don't "think" in the same way that humans do. They can only extrapolate data that has been made easily accessible to them, and this is an incredibly important thing for businesses. After all, whether you're looking to appear in the map pack or want a chance at ranking for "dentists near me" for those in your area, you need to ensure that you're doing everything you can to provide search engines with the required information. By using local SEO services and strategies, you are making it as easy as possible for those search engines to know where you are, where your services are most relevant, and who you should be shown to.
If you're a business that requires a local audience to thrive, such as a restaurant, a brick and mortar retail store, or a vehicle mechanic, then local SEO services are going to be absolutely essential for your online success. After all, you need to be sure that you are appearing in searches for those that are going to be able to directly benefit from your services, and if that's a local audience, then the benefits of working with a local SEO company are going to be very apparent.

With that said, even those who have wider-reaching aspirations can benefit from local SEO. If, for example, you have both a brick and mortar business and an online eCommerce store with the capacity for international shipping, then allowing Google to know where you are will still be beneficial.
As a local SEO agency in Melbourne, we take a multifaceted approach to our client campaigns. From simple things like directory listings and ensuring that your Google My Business profile is properly set up to more complicated elements such as full-site optimisations and comprehensive local link building strategies, there is a large number of factors that are considered when ensuring that you have the absolute best chance at local SEO success.

Naturally, each business is going to require a different approach depending on myriad factors, such as their history in the digital space, the level of pre-existing optimisation on their site, and the specifics of their goals. So, if you would like more information on what a local SEO company in Melbourne can do for you, then feel free to contact us today.
This is a more complicated question than it may initially seem. Although many shadier SEO companies will try to give you promises about what they can achieve (eg. "we will get you to the top of page 1 in less than two months!"), SEO of any kind is not an exact science. With that said, whilst we won't be making any promises that we don't know we can keep in terms of exact numbers, we can say this:

In 99% of cases, clients will begin to see notable increases in local SEO rankings within the first 3 months. So, for those that are on the fence about whether local SEO services are for them, we suggest having a three month trial period to ensure that you have time to see the value of it before you make a final commitment.
Digital Next pays respects to the Traditional Owners of the land upon which we work and learn. We pay respect to elders past, present, and future. Our staff acknowledge that they live and work on Wurundjeri, Woiwurrung, Bunurong, Yugarabul, and Wadawurrung lands. We are in support of a treaty.