Last year, 70% of all product searches came from Google.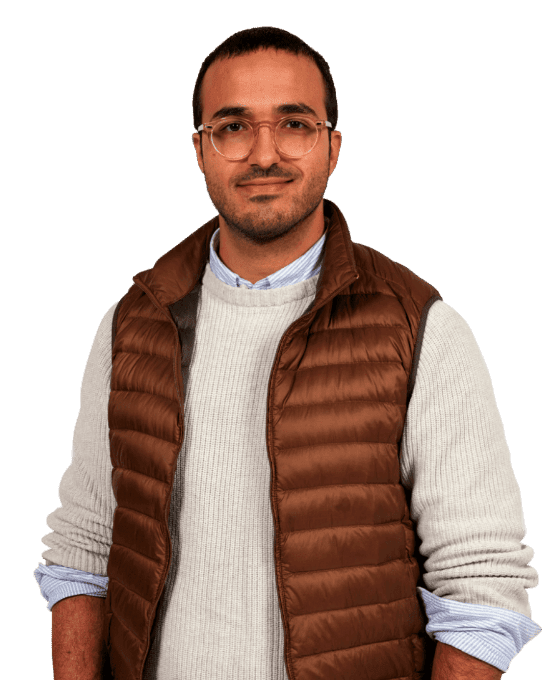 We deliver Australia's best Magento SEO Services.
If there's one thing we champion at Digital Next, it's holistic SEO campaigns that drive both long-term and short-term victories. When it comes to our Magento SEO services, this is no different. From covering basic on-page SEO foundations to crafting pillar and cluster SEO architectures that fuel power to a diverse range of money pages, our Magento SEO services look at the bigger picture.
Here's some of the strategies we'll cover with your Magento SEO campaign.
1. Search Intent
Focussing on aligning your website pages to match your customers' search intent, we'll ensure each visitor receives the best experience possible with your website.
2. Competition Stats
Combined with understanding your audience, we'll snoop on your competitors to get a glimpse of ways we can exploit deficiencies with their own endeavours.
3. Keyword Map
A lot of Magento SEO campaigns suffer from keyword cannibalisation. We'll make sure that does not happen by carefully mapping your target keyword plan.
4. Site Architecture
We will also ensure that your website architecture is logical, structured and follows a clear hierarchy of the most important pages down.
5. Link Building
We offer some of the best eCommerce link building services in Australia. Link building is the backbone of your campaign's success.
6. Meta Data
From page titles, meta descriptions, focus keywords and more, we will ensure that each page on your website has the correct meta-data.
7. XML Sitemaps
Many eCommerce websites fall into the trap of throwing all page URLs into a single sitemap. We break up your sitemaps to ensure better control over what we want Google to crawl, and when.
8. Content Strategy
From category page content to pillar and topic clusters, we will devise a comprehensive content strategy for your Magento website that attracts research-phase, in-market and consideration phase customers.
SEO Blogging
Very few people purchase immediately. We'll capture research-phase visitors at the earliest stage of the funnel with evergreen blog content that ranks on Google and funnels users to purchase.
10. Internal Links
We'll provide search engines with increased ability to crawl and understand your websites hierarchy, pages and content through internal link strategies.
11. Schema Markup
Attract more clicks on SERPs and expand your real estate with Schema markup. We'll show added info such as photos, reviews, and pricing.
12. Website Speed
No eCommerce website is complete without lightning-fast page load speeds. Work with our web developers to rapidly reduce load times.
Loved by clients far and wide ❤️
eCommerce websites are evaluated differently to lead generation websites by Google. By partnering with Magento SEO specialists you can be confident knowing you are collaborating with people who know exactly how to work Magento's functionality favourably. Less time will be spent on figuring things out and more time will be spent on actually driving results for your business.
Over the years, we have dealt with countless Magento websites that lack basic functions such as a valid SEO sitemap. Unlock the true potential of your Magento website and enquire now to find out how our Magento SEO specialists take brands of all shapes and sizes to the next level.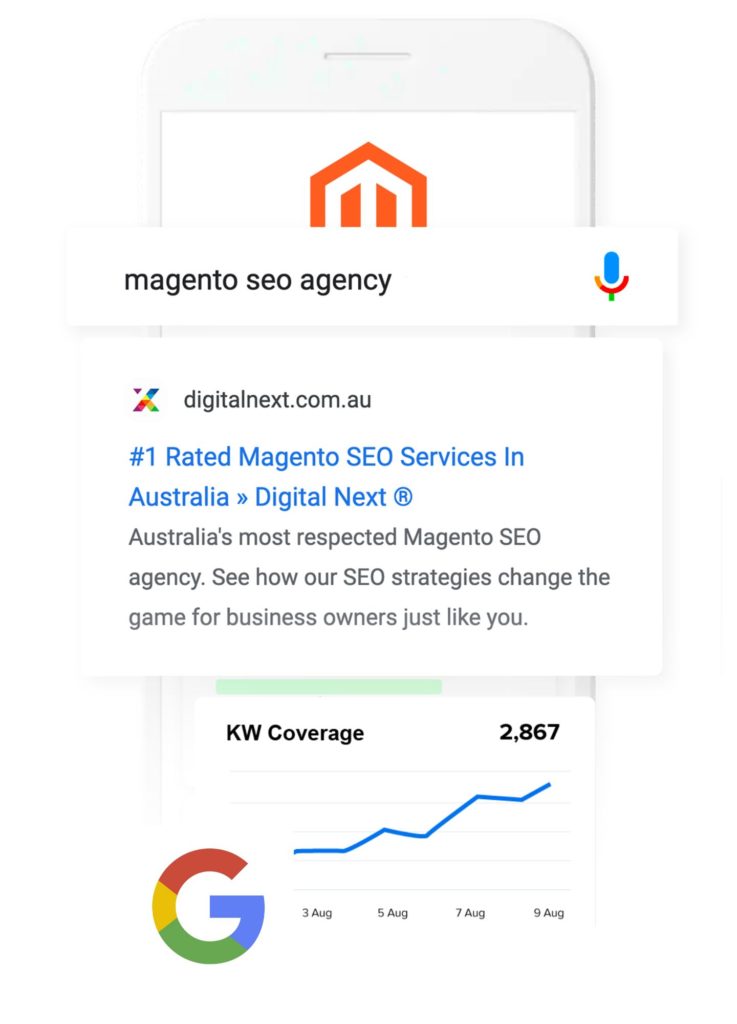 "Nobody has the keys to Google's algorithm. But one thing is clear. It starts with aligning your content with user intent."

Omar Mourchad
» Head of SEO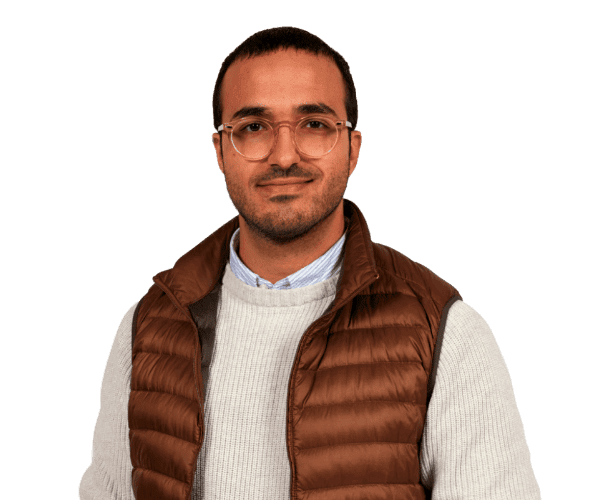 By owning a Magento website, you will know that anything Magento can be pretty complex. The good news is that Magento SEO services are actually fairly simple when broken down into logical and practical steps. Here's some of the most pressing questions we are asked about Magento SEO in Melbourne.
Contact Us →
Commonly asked questions
Out of the box, Magento SEO is already extremely SEO friendly. There are many tools available within the CMS that will enable some of the best Magento SEO agencies to transform your website into something that Google loves to crawl. However, just like most things in SEO, there is always room for improvement. By following Magento SEO tips that you can find online (or working with Magento SEO specialists), you can quickly complete a series of SEO best practices to ensure that you are reaping the most amount of benefit from your website development costs. From duplicate content problems to ensuring that your URL structure is intuitive and user-friendly, these are vital steps to guaranteeing the most out of your Magento SEO campaign.
Out of all the current eCommerce content management systems, Magento SEO results can quickly become far superior to those operating from different systems. Once you skip past the 'getting to know you' stage of what is possible within Magento, there are so many features that can be unlocked to drive your Magento SEO campaign forward quickly.

As one of the best eCommerce platforms for SEO, Magento provides total flexibility for a Magento SEO agency to quickly take care of your core on-page SEO components. With complete control over the content, internal links, URL structure, page hierarchy, resource content and more, there is no reason why your Magento SEO campaign can not outperform any other CMS. The CMS should not be the hurdle.

Of course, the truly successful Magento SEO services and those in which the client works closely with the agency to provide the right functionality. No two Magento websites are built equally and therefore working closely with a Magento developer becomes extremely advantageous. This ensures that there are no missing components within Magento that will stunt the performance of your Magento SEO campaign.
Whether Shopify SEO, BigCommerce SEO or any eCommerce SEO campaign, there is a certain level of skill, experience and understanding of each platform that is required to harness strong results. The fact is, all eCommerce content management systems come with the necessary tools to deliver. Choosing the right Magento SEO company is a critical step to ensuring that the agency is not spending too much time figuring out how to unlock your potential via the tools and investing all of that time into optimising your campaigns.

With Magento SEO, this is a different beast altogether comparatively to your standard small business or WordPress SEO services. Not only will Google look for different ranking signals, on top of the normal priorities, but your sales funnels and customer needs are also vastly different.

As an experienced provider of Magento SEO services, we are able to transform vastly complex data into tangible actions for your business. Working towards both in-market, research-phase and prospecting-phase audience groups, our Magento SEO campaigns are holistic and results-driven. We do what is going to shift the needle fastest while also taking into consideration your link building strategy and the longer-term goals. After all, without the ability to grow our customers eCommerce websites, we wouldn't still exist today. Speak to our experts now and get your free consultation.
If there is one thing we know about Magento, it is not cheap to operate. However, the good news is that the cost of Magento SEO services is highly competitive to other eCommerce CMS platforms. In fact, there should be no extra costs involved just because you are on 'Magento' as the processes and practices are identical to other major platforms.

The cost of Magento SEO services really depends on how aggressive you want to be in the market and how many product lines you want to push simultaneously. While spending $1,000 to $2,000 per month will shift the needle on your homepage rankings and few key categories, the truly aggressive campaigns are the ones that really reap the benefits.

As with most things eCommerce, all Magento SEO services should work towards a return on investment, rather than just a cost. Let's say you are spending $3,000 per month of your Magento SEO campaign and making $50,000 per month from organic search. There is so much room to increase your budget, just as long as your Magento SEO agency can retain a healthy return on ad spend.

By working closely with your SEO agency, you should be able to determine what a healthy return on ad spend looks like and work backwards to formulate a recommended investment to achieve healthy returns while also scaling at the same time.
SEO on Magento is no different to any other eCommerce SEO services. Except, the tools that you have available will be slightly different to other CMS platforms. The most effective Magento SEO services ensure that your website on-page, off-page, technical SEO, content and website are completely optimised to harvest the best user experience possible.

The best advice we can give is to start with your content structure. Make sure your website displays content in the most logical way possible. Then, you need to write compelling content that converts visitors into customers. This content should be written for users first and then Google second. By doing so, you will ensure that your content is not seen as spammy.

Once all of that is done, you can follow our on-page SEO checklist to make sure that the foundations of your website are in the best possible shape. Up next, it's time to build backlinks and generate authority from other sources online. That's a whole other game within itself!

If all of this sounds like a lot of work, it is. This is why Magento SEO agencies such as Digital Next exist. Serving as a natural extension of your marketing team, entrust our Magento SEO experts to take care of your website and grow your business. Discover how we deliver consistent results for eCommerce websites just like yours by calling us on +61 (03) 9699 4585 today.
Enter Visual Text HereAbsolutely. Every SEO campaign we deliver for Australian eCommerce websites comes with a comprehensive report at the end of each month. In fact, we would encourage you to stay well away from any Magento SEO company that is not willing to provide complete transparency on the work that is being delivered.

Included within our digital marketing reports is the work that we completed, the good news, the bad news, the areas to improve upon, recommendations for your website and a plan of attack for the next few months. We like to plan our strategies in advance to ensure that there is a clear and focused goal that both parties are working towards. Here, we can also measure performance iteratively and have regular touchpoints to check whether the goal is being achieved.

Working regularly with your account manager, you can also contact our SEO team via phone or email to discuss your campaign when it suits you. Although we prefer to have structured communications each month, we know that sometimes there is just a burning question that you need to ask!
Digital Next pays respects to the Traditional Owners of the land upon which we work and learn. We pay respect to elders past, present, and future. Our staff acknowledge that they live and work on Wurundjeri, Woiwurrung, Bunurong, Yugarabul, and Wadawurrung lands. We are in support of a treaty.