Don't wait for the boogeyman.
Too often, businesses fail to recognise the importance of WordPress security. By owning a website, you are directly responsible for the safety of your visitors and our WordPress security services will ensure that you are well protected.
The more you market your business, the greater the likelihood you have of a malicious user stumbling across your website. Especially if you are investing into SEO services. Can you afford to be out of action?
Lock down your WordPress website and keep your business flowing without a hitch by enquiring about our WordPress security services today.
Here's how we take control of your WordPress security.
At Digital Next, our WordPress security services go well beyond the surface level of your website. We don't just install a few plugins and call that a day. We delve deep into your websites framework, codebase and architecture to ensure that you are secured from top to bottom. In addition to this, we will also advise you on other ways you can improve your websites speed, conversion rate and appearance. Here's how we plug any holes.
Vulnerability Scan
To start, we will thoroughly scan your website for vulnerabilities and provide a comprehensive list of recommendations.
Core Code Review
We will check your core WordPress code for vulnerabilities and secure any weak points with best-practice solutions.
Theme Code Review
Next, we will analyse your theme code and safely modify anything that could cause your website to be vulnerable to attack.
Plugin Review
Plugins are the most prone to attack. Here, we will scan each plugin to ensure that you are not storing dodgy code.
File Permissions
Here, we will harden your file directory permission leaving only the absolutely necessary files as editable.
Hiding WordPress
Don't worry, we won't delete your website. But, we will hide your WordPress version to make malicious users work harder.
Passwords & 2FA
One of the easiest WordPress security optimisation tips is to ensure that login details are secure and that your website operates two-factor authentication.
Admin Login URL
Another quick security tip is to ensure that your admin login URL is switched from the standard '/wp-admin' to something unique so hackers cannot easily guess.
Disable XML-RPC
If you don't need the XML-RPC feature, disabling it makes your site more secure against hackers running scripts.
WordPress Hardening
Through industry-leading plugins, we will ensure that your WordPress keeps you safe, even when you switch off for the day.
Hosting Review
Your hosting could be just as vulnerable to attack as your website. So, best to ensure that you are running on a secure server.
Backup Solutions
Last but not least, we will also install backup solutions which will allow you to revert back to the previous day.
Protect & prevent malicious attacks.
All successful WordPress security services do not focus purely on risk elimination but also on risk reduction. It's important to clean up the current issues and protect against future ones to ensure that your website is not compromised again.
Through our understanding of this, our WordPress security packages are designed to eliminate any malicious code while also taking every step possible to protecting your future. On top of cleaning up your website, we also recommend installing key security based plugins.
Why secure your WordPress website?
We've never understood why hackers do what they do but know all too well that if they spot a vulnerability they will exploit and bring your website to a grinding halt. Here are some key benefits of locking down your WordPress website today.
1. Improved SEO
Google loves secure websites. In fact, they will even penalise websites that do not command basic security. So, if you care about search engine visibility, be sure to keep on top of your WordPress security.
2. Customer Faith
Subconsciously, online shoppers assume they are browsing securely. However, it's always nice to be welcomed with trust signals that prove security. Keep your visitors happy and secure your website.
3. Business Protection
From losing customers data to your entire website, there are many reasons to protect your business. Not to mention that insecure websites incur huge costs through being out of action for weeks upon end.
"When you buy cheap, you buy twice. There's no discount worth taking where quality web design is concerned."

Steven Lord
» Marketing Manager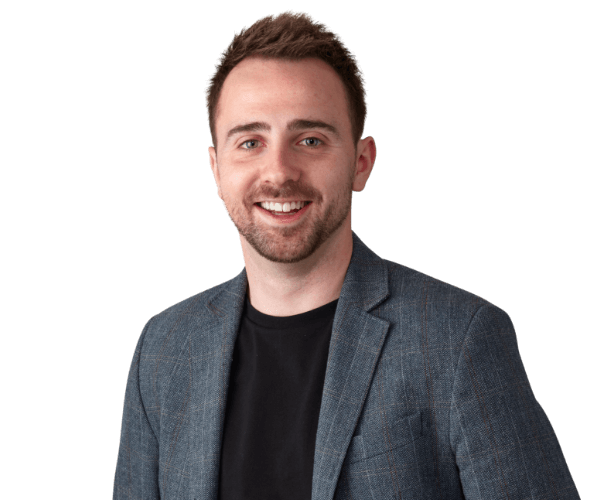 As well as securing WordPress websites, it is our duty to educate all of our customers on how to maintain perfect website security internally. Here are some of the most commonly asked questions when it comes to website security.
Contact Us →
Commonly asked questions
Generally speaking, WordPress websites come with basic protection. However, as an open-source content management system and the most used CMS on the internet, it stands to reason that malicious users would target this platform.

Relying upon out of the box WordPress security as a startup, for a short time, is sufficient. However, it is often wise to invest in WordPress security plugins alongside comprehensive WordPress security services for total peace of mind. After all, can your growing business really afford to be out of action – even for a single day?
Absolutely. In particular, shared hosting servers are one of the most common reasons why websites become compromised. By hosting your website on cheap hosting servers, you are putting your business at risk from attack.

The reason for this is because you are sharing resources with other websites and there is very little maintenance for cheap hosting environments. Should another website within your neighbourhood become compromised, this could also affect your business too.
In short, all WordPress plugins come with security risks. Each plugin has been developed by a third-party entity that you have minimal contact with and are solely reliant upon to keep on top of their own software. As such, the more plugins you add to your website, the greater you are at risk of being breached. Not to mention that too many plugins will result in WordPress speed optimisation services being required.

Now, before you completely run away from WordPress, the majority of WordPress plugins are safe to use and we recommend that you stick to well-supported, well-reviewed and common plugins. Do not download plugins that are not very common as they are likely not funded or supported by the original developer. This can also lead to issues with plugin conflicts which will cause your website to break.
Depending on how familiar you are with WordPress, you can follow WordPress security guides on the internet that will walk you through how to implement frontline measures. In addition to this, by avoiding super cheap website hosting services, you will also find that your hosting provider will assist you with WordPress security too.

Besides technical implementations and WordPress hardening services, there are plenty of other basic things that you can also do to protect your website. For starters, make sure you have strong passwords. As patronising as that sounds, we still see this all of the time!

Secondly, be careful with the plugins you install and also ensure that you limit the number of users on your website. If your administrator has viruses on their personal computer, this can also compromise your website the moment they access WordPress.

Finally, another easy way to help secure your WordPress website is to keep on top of updates. Yes, this might cost you a little bit of money but the security that comes with upgrading is unparalleled. Hackers are always finding new ways to compromise websites and staying on top of your WordPress versions is a vital step to hardening your security.
Our Blog
Website Tips
Digital Next pays respects to the Traditional Owners of the land upon which we work and learn. We pay respect to elders past, present, and future. Our staff acknowledge that they live and work on Wurundjeri, Woiwurrung, Bunurong, Yugarabul, and Wadawurrung lands. We are in support of a treaty.