Only 21% of Google searchers click more than one listing.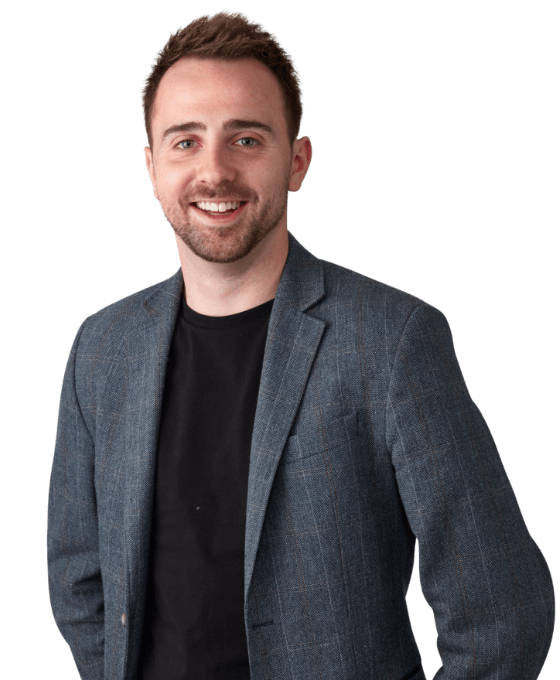 User journey driven SEO services.
Ranking on Google is, without question, the most complex digital marketing strategy you could explore. But yet, it's the most rewarding. 
However, despite its complexities, when you strip away the core of what Google is trying to achieve, all roads lead back to search intent. What type of information is the searcher looking to achieve and how can your website deliver the best version of that information? 
Once you understand this, SEO services become less of a mind-boggle and more of an experience – which is dictated by you. Discover how our low-cost SEO services drive high performing results.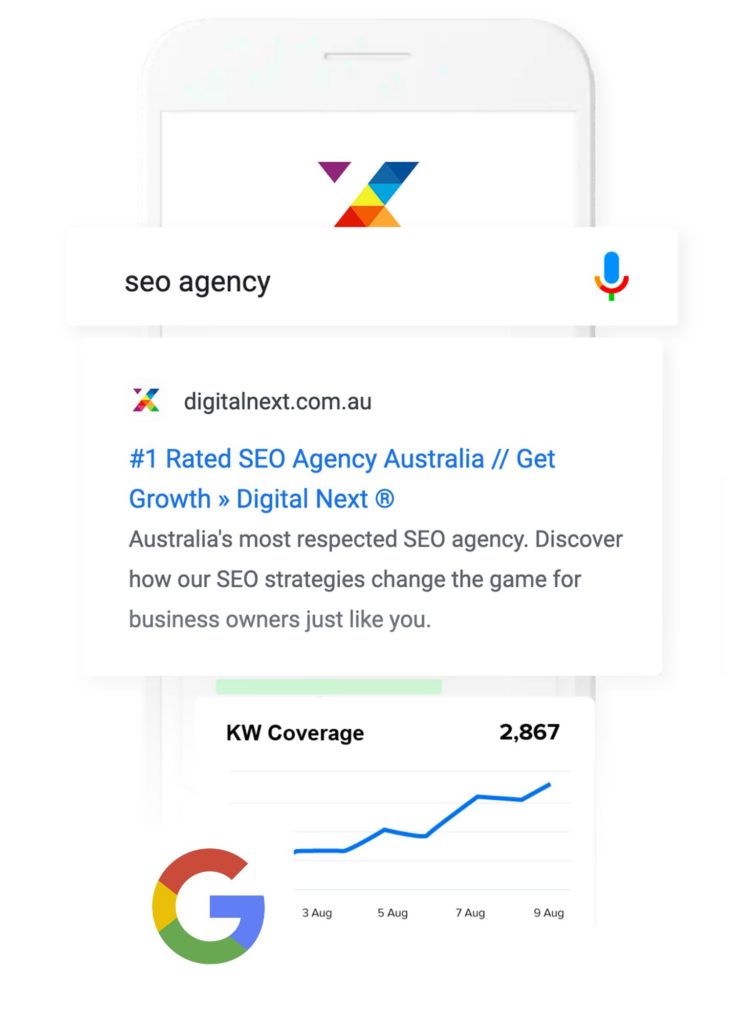 Our SEO services cover all bases.
There is more than one way to go about SEO. Some SEO agencies are completely against backlinks, while others will just write endless amounts of content on your pages without caring for user experience. Over the past decade, we've learned that nearly every SEO methodology comes with a degree of merit. That's why we encompass a wide variety of SEO tactics to deliver consistent results.
From link building and off-page SEO to website architectures, technical SEO and beyond, our digital marketing agency covers the full spectrum. Here's some of the tactics we deploy for businesses just like yours.
1. On Page SEO
No managed SEO services would be complete with optimising your website on-page SEO each month. From simple page to complex cluster SEO architecture, we handle it all.
2. Link Building
Forget what you may have been told. Link building is the backbone to SEO success. But only when in the hands of an expert who will make your profile look natural.
3. Technical SEO
While some consider this on-page SEO, it actually runs much deeper. We'll go under the hood of your website and hosting server to uncover technical SEO issues that are holding you back.
4. Keyword Mapping
One of the most important deliverables with quality SEO services is consistent keyword research. We'll uncover new content angles and audiences that your business has never even considered.
5. SEO Copywriting
Perfectly balancing what Google wants and what is going to best represent your brand, our SEO content writing team will craft incredible content that directly answers the searchers intent.
6. Blog Management
Capture research intent SEO traffic with monthly blogs that are ridiculously share-worthy too. Google loves authority websites and it's high time you became an authority in your industry.
7. Local SEO
Dominate your backyard with laser-targeted local SEO services that convert your local audiences. There's no place better to start than with your local marketplace.
8. Website Speed
Improve your overall like-ability with both Google through WordPress speed optimisation by our website design team at Digital Next. Get lightning fast page load speeds.
9. SEO Hosting
Although a small ranking factor, your website hosting can influence affect your websites overall trustability. Make sure that never happens with dedicated SEO hosting.
Oh, we also report thoroughly too.
Sick of SEO reports that provide tons of data but nothing of use to make an informed decision? 
Yeah, so are we.
Too often we see customers that are bamboozled by analysis paralysis of useless SEO data from their SEO agency and we're making a stand to ensure that happens on our watch. Working with you SEO account manager, we'll make sure that we report only on the data that matters to you. In addition, we provide clear, data driven actions to ensure that you campaign is constantly moving in the right direction.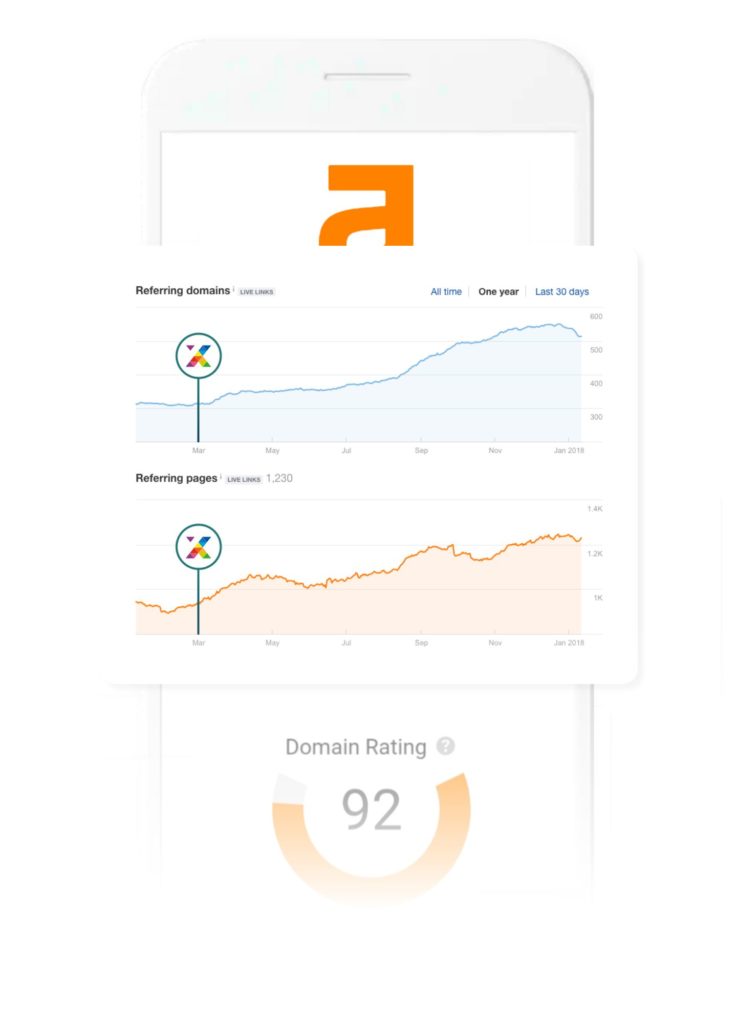 "Nobody has the keys to Google's algorithm. But one thing is clear. It starts with aligning your content with user intent."

Omar Mourchad
» Head of SEO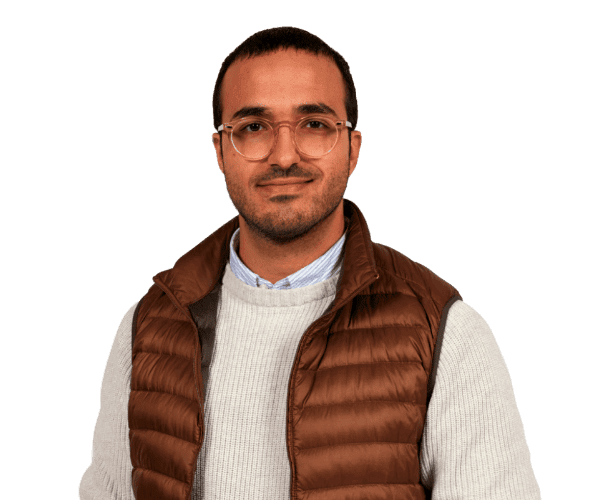 We take great pride in educating our SEO clients on how we deliver results. Here are some of the most commonly asked questions about our managed SEO services.
Contact Us →
Commonly asked questions
SEO stands for "search engine optimisation" which, in simple terms, is the process of making your website more visible to people who are searching for your business or products. The more exposure you have, the greater the chance that the customer will buy from you and not your competitor.

At a surface level, SEO is actually quite a simple concept. SEO professionals make changes to your website, launch new pages with value-added information, write content on the internet that links back to your website and ultimately ensure the user experience for your customers is at peak performance. In return, Google and other search engines deem your website pages as the most relevant result for anybody who searches. So far, this is easy to understand.

But then it gets more complex. The nuances of SEO and how to manipulate search engines to consistently deem your website as the best result for the search query (alongside everyone else doing the same thing) is where hiring an expert SEO agency is critical to success. One of the major factors of successful SEO campaigns is that they are continually refined. A good website is never finished and neither is your SEO campaign.

We can explain all of this better over the phone. Why not give our SEO experts a call on +61 (03) 9699 4585 today to discuss your SEO campaign?
Firstly, let us be clear that there is no such thing as the 'best SEO agency' and every agency will have had both victories and losses. The trick is finding an SEO company with plenty more victories and while we don't believe perfection exists (despite many claims), we are extremely proud to be well within the top 1% of SEO companies in Australia.

When you have been in the game as long as we have, you know full well that sometimes SEO is about retaining rankings rather than growing your presence. There is no such thing as 24/7 growth and the work that we do for your business is ultimately at the mercy of Google's algorithm changes. Therefore, to even be considered as the best SEO agency you would have to know what Google is about to throw at you before they launch a missile.

We've been through Google Panda, Penguin, Hummingbird and more. If you don't know what we mean when we say this then just believe us when we say that they are not very nice birds where Google is concerned. To come out of these updates unscathed is a testament to our agencies use of SEO best practices throughout every campaign. We write for the user, then for the algorithm and we do this to genuinely benefit your business, its customers and the internet as a whole.

So, if you are looking for the best SEO agency in Australia then we suggest you give an SEO company like us that's been to war with Google many times before and still stands tall. For your free SEO strategy, call us on +61 (03) 9699 4585 today to speak with our SEO experts in Melbourne and Brisbane.
No, we do not offer cheap SEO services and we never will. While we do have SEO packages that are tailored for small businesses, they are not cheap like other providers. Your SEO marketing campaign is about quality results that drive consistent returns on investment for your business. If you have ever worked with a cheap SEO agency before, you'll know full well that skimping out on SEO services often quickly leads to minimal profit. Sure, you are paying less upfront but you are also receiving much less in return.

This is where the conversation surrounding SEO services needs to change. It's not about cost. It's about investment and return on investment. A dedication to making you successful and growing your revenue consistently with high-quality SEO results. This is how SEO really works.

Further to this, cheap SEO companies could actually be harming your website. How can they deliver the exact same workload for 3x less cost? The reason why is because the resources they are using and the backlinks they are building for your website are cheap and nasty. So, with Google clamping down on dodgy backlinks and spammy content, could your website be at risk by going with a cheap SEO agency?
Although most SEO firms will say that SEO takes a long time, there are ways to fast track results. What we mean by a "long time" is that it can take a while to break into the top 5 listings of search results which is where most of the clicks are received. This is the pinnacle of most SEO campaigns and you should expect to wait a while before this happens.

However, this does not mean that your business will not be growing along the way. This is where saying that SEO takes a long time becomes confusing as it paints the picture that you will receive zero return on investment along the way. This is just simply not true.

When you work with a professional SEO company like Digital Next, we will structure your SEO campaign to target both short-term and long-term objectives. This means that while we wait for the huge money-making keywords to rank within the top 3 listings, long-tail keywords and lesser competitive keywords will be the target in the early phase to get you a quicker return on investment.

To get your short-term and long-term keyword plan, call us on +61 (03) 96994585 today and speak with our SEO experts.
Yes, SEO really does work. In fact, you would not be here reading this answer if SEO did not work. Once SEO starts firing for your business, it becomes the most profitable marketing channel in your arsenal very quickly.

The reason for this is because SEO delivers a compounding return on investment. For example, you have $50,000 to spend on SEO over 2 years and $50,000 to spend on Google Ads over the same time period. At first, Google Ads will absolutely obliterate SEO and start generating you a return on investment almost immediately. However, once the two years are over, your adverts will be switched off and your revenue stream will stop.

Conversely, SEO may return very little in the first year. Yet, come to the end of the second year (should you be ranked strongly for competitive keywords) then you stand the chance of retaining those positions well past the 2 year mark without further investment. Let's say you retain the majority of those keyword positions for another 2 years. That's then 4 years worth of returns for 2 years worth of investment.

Although this is not guaranteed, working with an SEO services provider that has a track record of success such as Digital Next will go a long way to achieving these types of results. We're not going to paint the picture that you need to invest huge amounts into SEO all the time. Rather, we're going to shift the needle, continue to grow and continue to make you larger returns on your investment.

So you asked. Does SEO really work? It's a total no brainer.
Yes. You should outsource SEO.

Not only does SEO outsourcing mean that you will be working with an agency that has real industry experts, but you will also save a whole heap of money too. To hire the ultimate SEO dream team in-house, you are looking at an on-page SEO expert, an off-page SEO expert and perhaps a content writer too. That's 3 full-time salaries, not including any website development costs, to deliver the same service that most SEO agencies will deliver for $2,000+ per month.

Although you cannot really compare in-house SEO vs outsourced SEO, this simple scenario is where SEO companies absolutely blow in-house SEO teams out of the water. There is just no way you can compete with the type of return on investment you get with SEO outsourcing through hiring in-house SEO professionals. It's an unfair race when you consider all of the other headaches that come with staff members such as employee benefits, office overheads, admin fees and training.

So, if you are a small business with a limited SEO budget, outsourced SEO services are highly recommended. Bigger companies with many security risks or convoluted website structures may decide to hire in-house SEO professionals. Yet, most companies just need a "do it for you" SEO agency to drive results.
Without question, the best SEO tools are AHREFs and SEMRush. The reason for this is because they are both multipurpose SEO tools that assist businesses with keyword research, competitor analysis, backlink analysis, on-page SEO, technical SEO and even content marketing. So, for anybody looking to use a commoditised SEO tool that will give them plenty of data to work with, one of these two platforms would be considered the best.

However, there are plenty of lesser-known SEO tools that perform a specific function far better than the two tools above. For example, Answer The Public is a much better solution for long-tail keyword research than AHREFs or SEMRush due to the fact that Answer The Public is purely dedicated to this service.

As one of Australia's leading SEO companies, Digital Next uses a variety of SEO tools to drive growth for your business. We pay for licences to the world's leading software and analysis tools to help our SEO experts deliver workloads more efficiently. This means that we can complete far greater workloads than other agencies that only invest in one of two software applications.
If you search for SEO agency Australia or SEO agency Melbourne then chances are that you'll find us on the first page. The reason why is because we have been optimising these keywords for a very long time. Despite this being a competitive space, we have managed to acquire this real estate and the same can be done for your business.

As an SEO agency in Australia, we operate nationwide. If you are looking for SEO services Melbourne or SEO services Brisbane, you can visit us at one of our head offices and speak directly with our team. Alternatively, for SEO services Australia then we can come and visit you or arrange for a conference call over Google Meet or Zoom with your team.
Digital Next pays respects to the Traditional Owners of the land upon which we work and learn. We pay respect to elders past, present, and future. Our staff acknowledge that they live and work on Wurundjeri, Woiwurrung, Bunurong, Yugarabul, and Wadawurrung lands. We are in support of a treaty.