/* 1170x450 */ ?>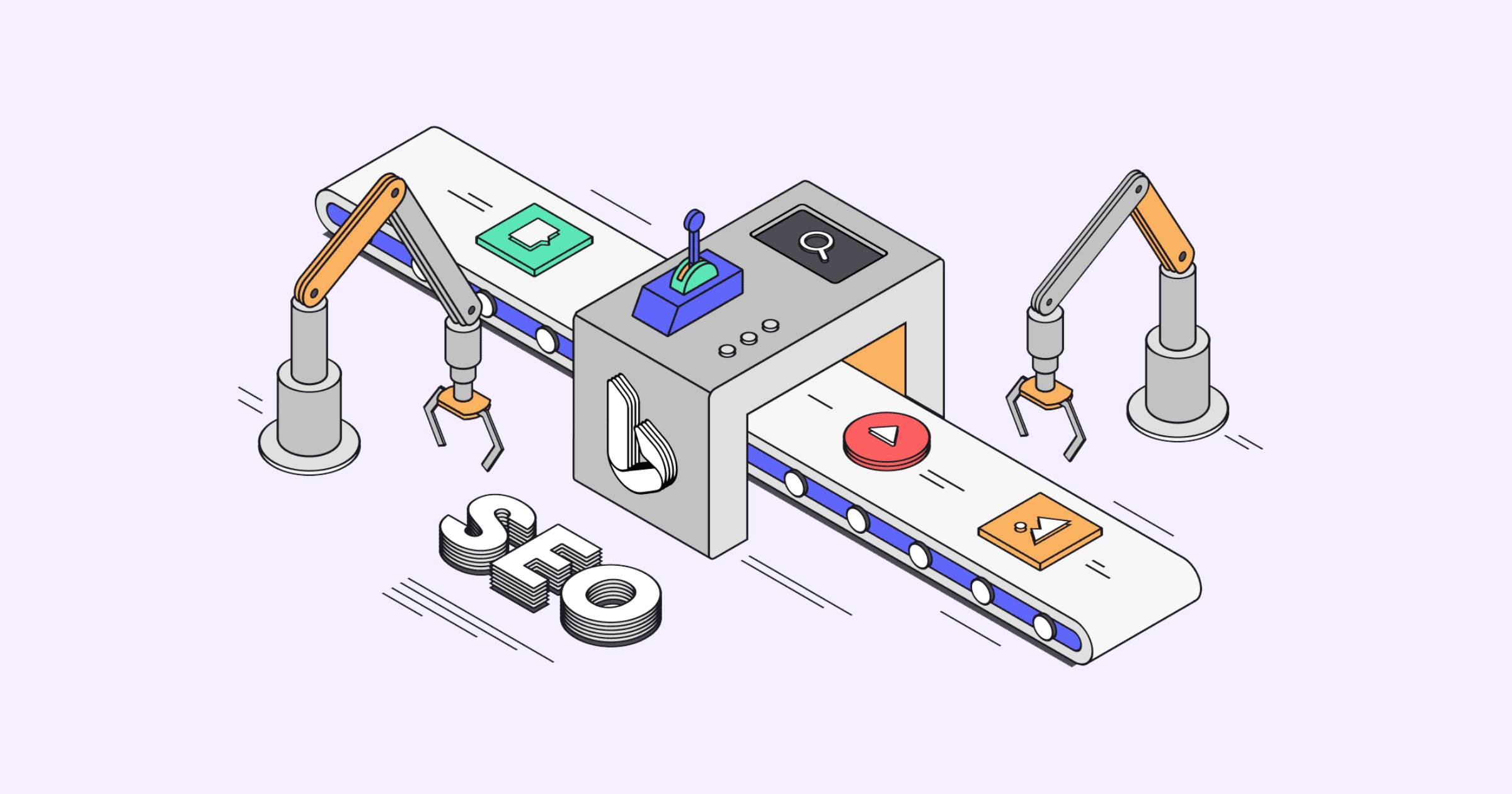 Despite key differences between Google SEO & Bing SEO, there are many ranking factors that Bing and Google have in common. For example, both search engines ultimately rank web pages based upon which page delivers the best answer. But what separates SEO for Bing from Google and how do you optimise your website to appeal to Microsoft's search algorithm too? Scroll down to find out!
As much as you would like to think that search engine algorithms operate entirely under the same guise, this is not the case. With each of the 20+ most common search engines having their own beliefs around what makes for a good search results page, there are nuances to consider if you want to compete across them all.
Specifically for Bing SEO when compared to Google, while there is much in common about how both search engines process pages, there are some stark differences in how you should optimise your website for improved Bing SEO results.
In this short guide, we'll uncover what areas you should focus on to ensure that your SEO for Bing is well optimised while at the same time not hampering your Google rankings!
It's important to note that if you have already invested in SEO with Google in mind, you're likely also seeing results on Bing as well. However, Google's algorithm is subject to sudden changes – so, don't leave all your eggs in that basket. Bing SEO is an often-underutilised resource to expand your reach and can be super useful for businesses operating within certain industries.
Off-Page SEO For Bing
Anybody who is anybody in the SEO world will know that monthly link building and regular off-page SEO activities that drive brand signals to your business is well worth the investment. When it comes to SERPs, both Google and Bing credit off-page SEO activities too.
However, they do not add the same weight as one another to certain elements of off-site SEO. Therefore, it's important to know the differences between the two. Here's how Bing treats off-page SEO when considering these signals as ranking factors.
#1 – Bing and backlinks.
Something you might be asking yourself is 'do links help with Bing SEO, or are backlinks purely within the realm of Google?'. Here's your answer: Large-scale analysis reveals that sites with more backlinks rank higher with Bing, just as with Google. However, Bing emphasises quality over quantity. This means you need to focus on gaining links from reputable websites.
While we know that Google also favours quality backlinks, there is still a lot to be said about how poor websites with poor backlinks still rank strongly on Google SERPs. Bing, on the other hand, is quite literal about what backlinks are preferred.
For example, Bing favours websites with authoritative top-level domains, such as .org, gov.au, and .edu.au and the like. Another factor that Bing takes into account is the age of the domain, as Bing sees age as an indicator of a site's trustworthiness. So, grab yourself a pen, write extremely high-quality blog content that answers clear search intent and get yourself outreaching to major publications.
#2 – Social media and social signals.
Analysis of Bing's search engine results page reveals that well-positioned results tend to have a higher number of shares, likes, tweets and +1s.
Moreover, Bing Webmaster Tools explicitly state that social signals heavily influence its ranking algorithm. In essence, your business' social media presence matters when it comes to ranking on Bing. Therefore, creating engaging content is vital not only for backlinks but also for generating social signals as your content's performance factors into Bing's ranking algorithm.
So, make sure you have a clear brand voice when posting across social media. What social media platform you use for your business depends very much on the industry and interests of your target market. For example, Pinterest and Instagram would be indispensable for a homewares company, whereas a veterinary clinic might connect with the community over Facebook.
Secondly, sharing your own content on owned social media is also a good strategy for Bing SEO. When a person searches on Bing, they are immediately able to see if one of their social media friends has recommended or rated the company or product mentioned in the search. This provides a great opportunity for businesses, as friends and family are the most trusted sources of brand information.
#3 – Bing Places Optimisation.
In 2022, we would like to hope that the majority of businesses understand the importance of claiming their Google My Business profile. However, many businesses fail to do the same for their Bing Places listing.
Bing Places for Business aims to deliver relevant results to local users, and will thus improve your local SEO ranking and help you get in front of the right people. It's also of note that Bing's algorithm actively promotes businesses who prominently share their address on both their own site and third-party social media platforms.
#4 – Bing Webmaster Tools.
Once set up on Bing Places, it's time to access your Bing's Webmaster Tools and index your website! As soon as you have signed up to your Bing business account, you can then verify ownership through your site's XML sitemap.
Using a well-optimised XML sitemap to organise your site's pages into categories will help Bing's crawlers to understand your website better, therefore making it more discoverable. In short, submitting your sitemap to Bing's Webmaster Tools will help Bing to help you.
On-Page SEO For Bing
#1 – Bing & Keywords
Although creating a relevant backlink profile is important for Bing SEO, smart use of keywords and sprinkling LSI keywords into your content will have a much greater impact on Bing. In terms of on-page content, Bing is a lot more straightforward than Google. This can make optimising your site quite a bit easier, so long as your keywords are well-chosen and placed with page titles, meta tags, URLs and content.
In fact, Bing's Webmaster Guidelines go so far as to advise you to use targeted and exact keywords wherever possible. Comparatively, anyone familiar with Google SEO, will know that broad-matching keywords and variations are of critical importance to ranking pages.
Additionally, Bing prefers the inclusion of long-tail keywords verbatim, even if it somewhat impedes on natural readability.  Using location-specific keywords in your content is therefore a great strategy for local businesses to use when doing Bing SEO. To sum it up, ranking with Bing SEO requires exact keyword usage over context and semantics.
#2 – Content Optimisation.
Regarding content, Bing's algorithm aims to help users find content that is a​​uthoritative, useful, and well-presented. In order to increase the likelihood your content will fare well according to Bing's standards you should ask yourself the following questions:
Is my content trustworthy?
Is it likely to be shared, and therefore generate social signals?
Have I established my reputation as an authority?
Is my content useful at answering the query?
Does it include supporting multimedia?
Does my content add value compared to similar sites?
Is my content presented in an accessible way?
This is not something that cheap monthly SEO packages will deliver for your website at scale. However, this is something you can definitely steer your business towards. By ticking off these questions, you will stand to rank stronger on both Google and Bing. Remember, SEO is not about 'tricking' algorithms. It is about provided the best answer to the searchers query.
Bing SEO Tips Summary
As you will have seen from the list above, a good Bing SEO strategy requires some adjustment from a pure Google SEO strategy. However, neither will interfere with the other. Optimising your website for both Google and Bing is absolutely possible.
Keeping the above in mind, here's a roundup of our best Bing SEO tips:
1. Use multimedia
Integrating videos, audio content and videos into your website are quick wins to increasing your ranking in Bing and making your pages more interesting to visitors.
2. Bolster your social presence.
Since Bing will factor social media into your websites rankability, see if you can improve your social media presence through increasing likes, shares and good reviews. If possible, integrate social media into your website, although make sure this doesn't add to your page loading time.
3. Revise your keyword strategy.
When it comes to keyword research, pick straightforward keywords that match exactly with what you're targeting for Bing.
4. Ensure high-quality meta-data.
Unlike Google, meta descriptions and high-quality metadata are used as ranking signals on Bing. Therefore, ensure your keywords are included and meta descriptions are relevant and different on each page.
5. Focus on quality backlinks.
Although link count is weighted more heavily, domain age and domain extensions are still considered trust signals. If choosing between two backlink options, be sure to keep this in mind.
6. Write long-form content.
With on-page content, Bing and Google are both starting to prioritise long-form pieces. When launching new content, aim for at least 1500 words with 5-7 keywords per page.
7. Speed up your website.
Speed things along by submitting your site to Bing for indexing and then increase your crawl rate through Crawl Control within Bing Webmaster Tools. It's here you can also submit your sitemap, which is vital as a ranking signal.
–
While taking all of these components for Bing SEO and Google SEO on board may seem overwhelming, make sure that first and foremost you optimise your site with your visitors in mind. All the optimising and ranking in the world won't boost your revenue if your website is confusing! Having a great, user-friendly website is therefore paramount to making all the SEO work worthwhile.
If you've already invested in SEO with Google in mind, you're likely also seeing results on Bing as well. However, Google's algorithm is subject to sudden changes – so, don't leave all your eggs in that basket. Bing SEO is an often-underutilised resource to expand your reach, and can be super useful for businesses operating within certain industries.