/* 1170x450 */ ?>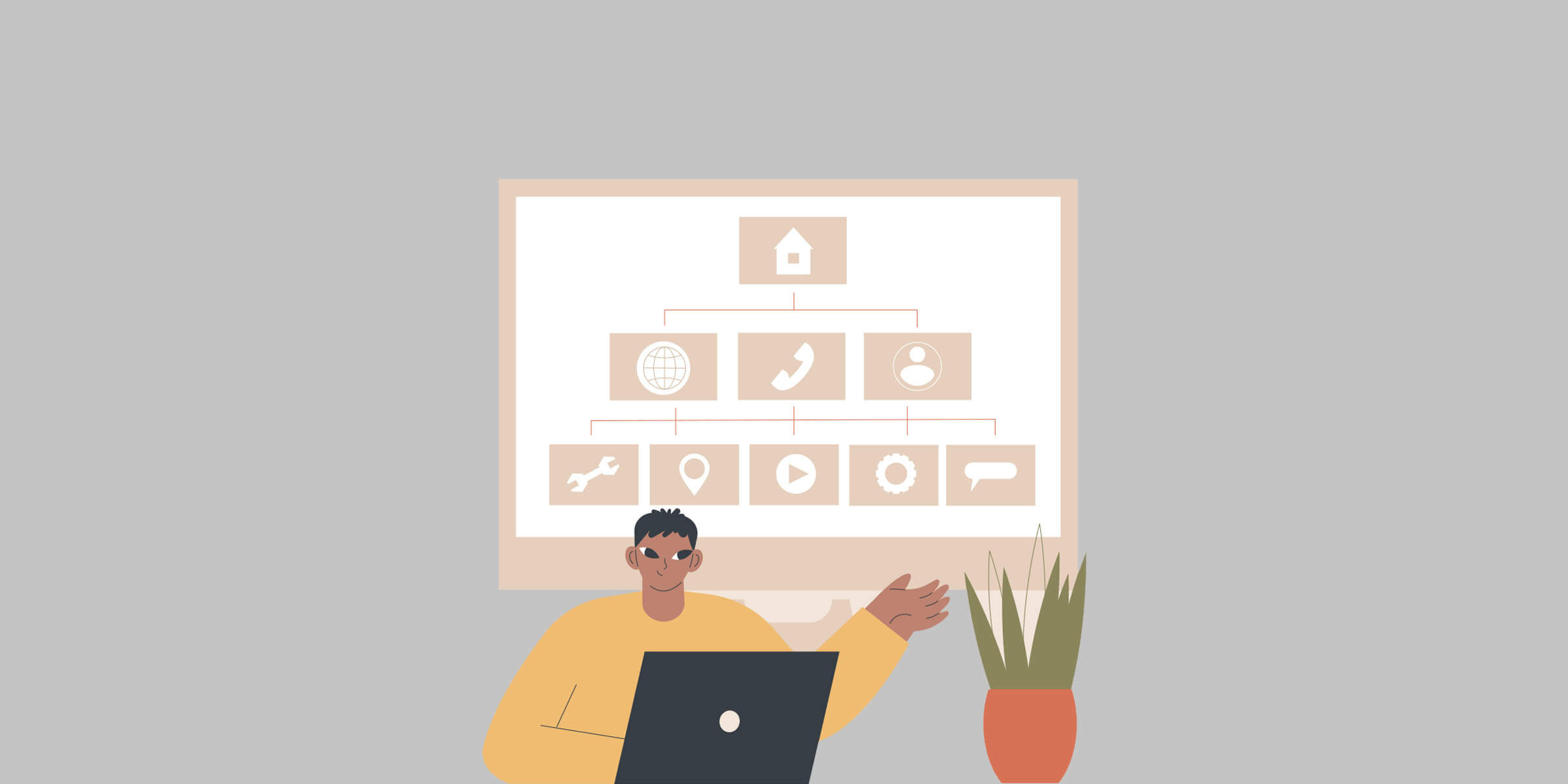 In this guide, we'll cover what XML sitemaps are and how to optimise XML sitemaps to improve your SEO performance. From automated tools to prioritising which URLs you want to be crawled first, take a look at how you can excel with XML. Let's optimise your XML sitemaps like a pro.
When tweaking your website for SEO growth, optimising XML sitemaps are often the last item on your checklist. Nevertheless, XML sitemaps assist search engines to crawl your website more efficiently and as such, you should give huge love and attention.
By optimising your XML sitemaps, you can ensure that Google can quickly digest your content and set priority crawl budgets for pages that you want Google to spend the most amount of time monitoring. Scroll down to learn all there is to know about XML sitemap optimisation right here!
What are XML sitemaps?
Before we dive into XML sitemap optimisation, let's quickly cover the basics. An XML sitemap is a file that provides a list of URLs for search engines, such as Google, to crawl. XML sitemaps can contain attributes that provide additional information about each URL for crawlers. From page priority to the type of media that is displayed on the page, an XML sitemap is not just a list of URLs.
If you are new to XML sitemaps, a common mistake is to assume that they are only applicable to Google Search Console. However, this is wrong. XML sitemaps assist any search engine to better crawl your website and are utilised also by Bing, Yahoo, Baidu and even Yandex.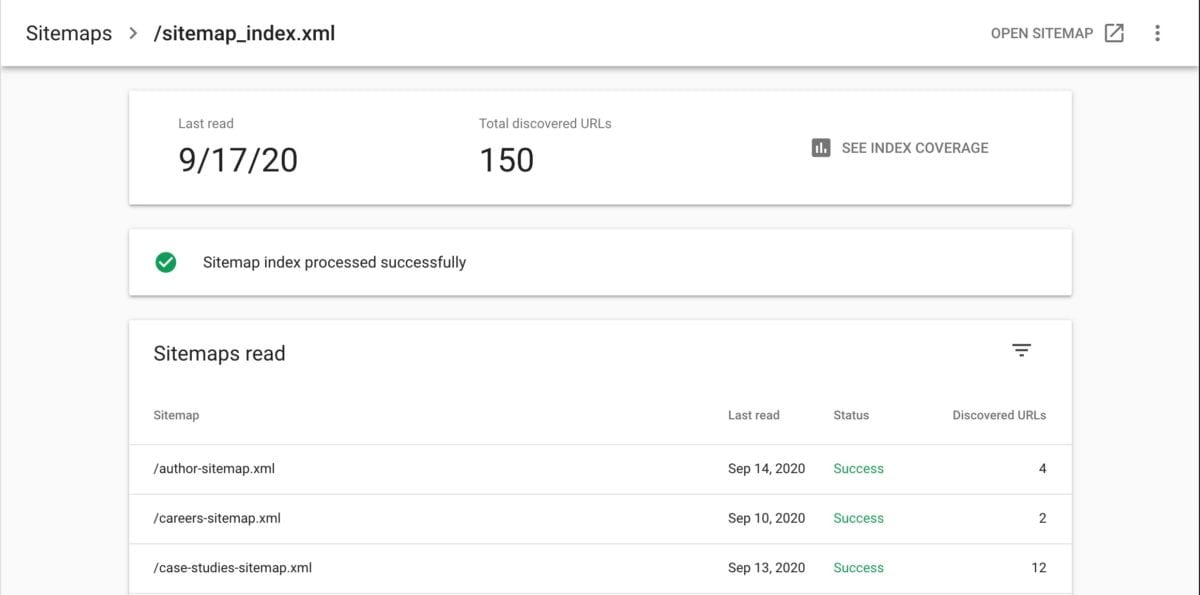 Importance of SEO optimised XML sitemaps.
If XML sitemaps assist search engines to better crawl your website then optimising your sitemap to best assist search engines will ensure improved SEO rankings. To put the importance of XML Sitemaps into perspective, Gary Illyes, a webmaster trends analyst at Google, stated at a recent Search Marketing Conference in Sydney, that Googlebot uses:
"80% of website discovery is by following backlinks and close to 20% of website discovery is by simply following sitemaps."
With 20% of Google's entire discovery budget used purely on website sitemaps, the importance of optimised XML sitemaps couldn't be greater. Yes, they are not sexy. But they are highly effective. But not introduced a clean XML sitemap to your website or submitting your XML sitemap to search engines, you are literally at risk of your pages not being found.
How to optimise XML sitemaps for SEO?
Beyond just having an XML sitemap on your website, there are several things you must do to let search engines know your sitemap exists. Remember, SEO is a two-way street. The more effort you put into each and every aspect of your SEO strategy, the better results you will receive. We see it all too often where webmasters get lazy. More often than not, issues with your SEO strategy are self-inflicted.
Here are 8 ways you can optimise your XML sitemap for a better, more crawlable you:
1. Submit your XML sitemap to search engines.
It might seem strange that we are starting with submitting your XML sitemap to search engines, however, this step is missed far too often. Once your sitemap is ready and active on your website, it is best practice to submit your sitemap to search engines via their respective webmaster tools. If you do not have access to webmaster tools for either Google on Bing, take a look at the guides below.
By doing this you get access to handy data, such as any errors, last crawled date and how many URLs were discovered. For more details, you can read my guide to submitting your website to search engines, such as Google and Bing.
2. Follow sitemaps.org protocol.
Before you go creating your sitemap, be sure to look at any XML sitemap optimisation tips available online. It is vital that your sitemaps follow the sitemps.org protocol for search engines to understand them. Each search engine may have slightly different requirements, however, by uploading your sitemap to their respective search consoles, you'll soon figure out what is missing.
At a base level, for your XML sitemap to be supported by major search engines it must:
Begin with an opening <urlset> tag and end with a closing </urlset> tag.
Specify the namespace (protocol standard) within the <urlset> tag.
Include a <url> entry for each URL, as a parent XML tag.
Include a <loc> child entry for each <url> parent tag.
For WordPress websites, such as Digital Next, there are plenty of tools or plugins available that will auto-generate your sitemap. Plugins such as Rank Math or Yoast SEO are compliant with all major sitemap standards and you can say goodbye to any headaches trying to create your own.
If you are unsure whether your XML sitemap is valid, you can use tools such as XML Sitemap Validator to check your URL before you upload to search console. Failing that, you can always upload to search console and wait 24 hours to start seeing errors.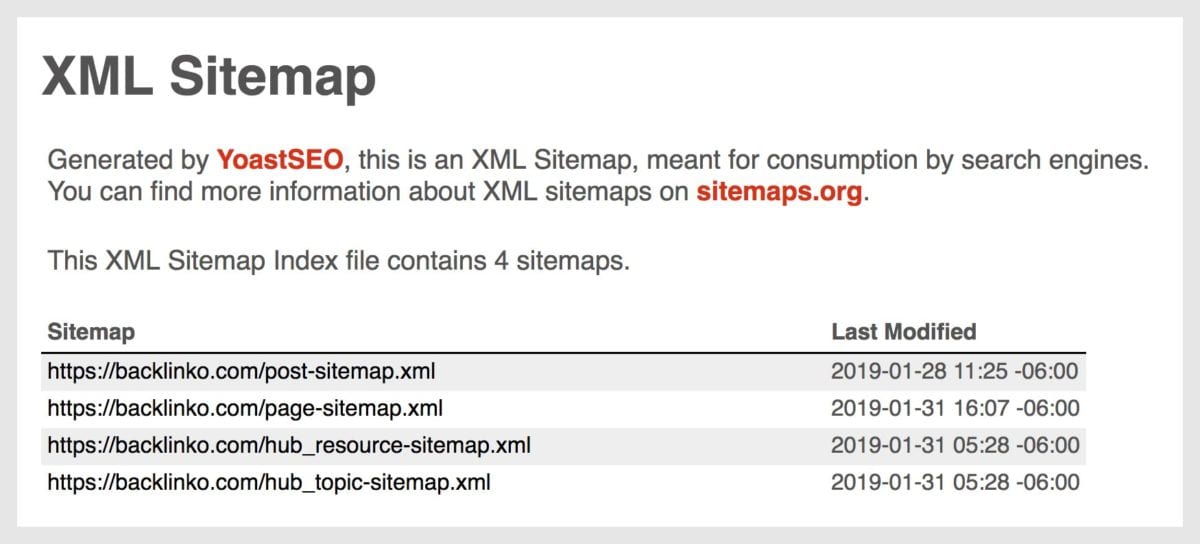 3. Breakdown your XML sitemap.
A top XML sitemap optimisation tip is to break down your website into micro-sitemaps. WordPress sitemap plugins do this for you, however, by doing so you can submit each sitemap individually to search consoles. When you break down your sitemap into key areas of your website, not only can you quickly identify errors from within search console, you can set priorities for search crawlers.
Take your author sitemap, for example, this is a sitemap you want to be crawled the least. As such, you would place a lower priority on this sitemap over your money pages such as your product sitemap.
To do this you need to create sitemap index files for each section of your website. Here's an example of how that may look:
page-sitemap.xml
product-category-sitemap.xml
product-sitemap.xml
blog-sitemap.xml
category-sitemap.xml
author-sitemap.xml
4. Exclude non-important pages.
Despite breaking down your sitemaps into sections considered best practice, your website sitemap should only include URLs that you want web crawlers to find. These pages are often referred to as money pages as they are typically the pages that make you money. If you have URLs on your website that are not providing any SEO benefit then these should be hidden. The reason for this is because all web crawlers have crawl budgets. As such, the last thing you want to do is to waste the crawl budget assigned to your website for a particular crawl on pages that are offering zero value to your SEO endeavours.
While easy to assume that web crawlers will crawl every single page on the internet at any given moment, this is not the case. For small websites, this tip is not that effective as you have minimal pages for crawlers to find and the likelihood of them finding you is high. However, for extremely large eCommerce stores, managing your crawl budget effectively via your sitemap is very important.
5. Use automated XML sitemap tools.
As with nearly every SEO tip, the more you can automate the better. Superb websites that perform very well organically have to endure huge minefields of optimisation. Therefore, given that you most likely do not have the time to handle everything yourself, whatever you can automate, the better. Where XML sitemaps are concerned, selecting a plugin or a software that will auto-update your website sitemap (based upon the rules you set) is extremely wise to keep your sitemap as fresh as possible.
Once you have integrated these tools, you can put your XML sitemap to bed for a few months and review every now and again to ensure that there are zero errors. The last thing you want to do is to have to manually update each line within your sitemap as you expand your website.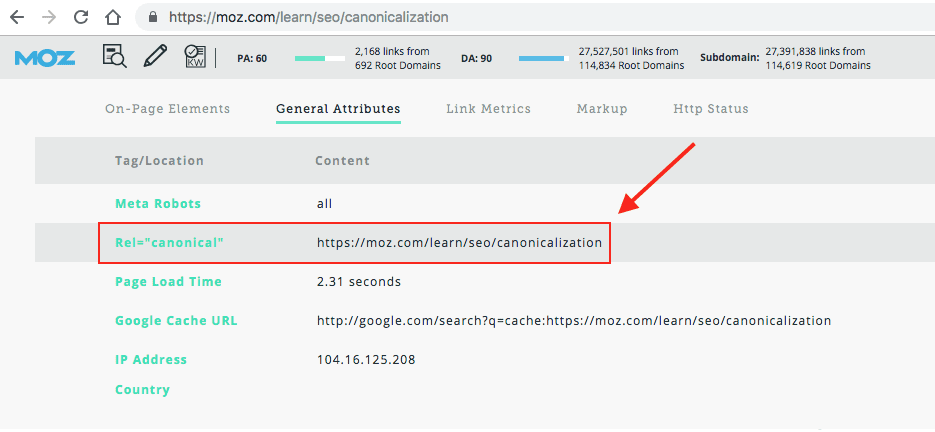 6. Avoid 'noindex' and canonical URLs
URLs that are marked noindex have no place in your XML sitemaps (other than specific cases). They will not bring you traffic from search engines, so there is no reason for Googlebot to crawl them.
Similarly, a common digital marketing strategy is to launch one page with the intent of acquiring strong SEO rankings and a very similar page specifically for a Google Ads campaign. The search intent of traffic that comes to your website via SEO is typically more research focussed. Whereas Google Ads traffic is more action focussed, ready to engage and less likely to read through your SEO frequently asked questions section. By serving two separate traffic types, with similar but intent modified content, this is a surefire way to maximise your conversion rate.
However, without structured management, this strategy can wreak havoc on your organic visibility. If you publish content that is nearly identical to another page on your website, be sure to either 'noindex' the page that is being used for Google Ads or add a canonical back to the original SEO page. URLs that are canonicalized to another URL have no place in your XML sitemap, either. Just like 'noindex', you don't want these URLs to rank on Google, so there isn't any reason to tell Googlebot to crawl them.
By using tools like Rank Math or Yoast SEO, this is easily achievable with a click of a button. Either on the page itself whereby you select to disclude the page from the sitemap or within the master settings. Whichever option you choose, make sure you disclude the right page!
7. Use WordPress update service lists.
A strategy that we use here at Digital Next is to include a list of updates services on every WordPress website that we manage. This means that whenever you update or publish a new page, the website will ping an array of services around the internet to let them know that there is something new on the website.
Now, this does not directly correlate to optimising your XML sitemap. However, it does ensure that your sitemap is crawled more frequently as Google's own updates services are on this list. In return, your content becomes indexed much faster and your traffic grows quicker too.
To add updates services to your WordPress website is simple:
Head on over to Settings > Writing within WordPress.
Locate the text field that says 'Update Services'
Copy this list of WordPress Update services.
Paste into the box and delete or replace rows 2 and 3
Click save and away you go.
Typically, we find that once we publish a new page, it is indexed and ranking within a maximum of 24 hours rather than a few days or even weeks by adopting this strategy.
8. Add your sitemap to your robots.txt file
Similarly to adding WordPress update services, the location of your website sitemap should be indicated with your robots.txt file. If you are using SEO plugins such as Yoast SEO or Rank Math, you can edit your robots.txt directly from within WordPress. However, if you have not got these tools installed onto your website, you can find your robots.txt within the root folder of your server.
Once you have located your robots.txt file, simply add the line of text below to the bottom of the file and replace with your own URL.
'Sitemap: https://www.digitalnext.com.au/sitemap.xml'
By doing so, when Google crawls your website and finds your robots.txt file which is used to dictate what crawls you want to occur on your website, it will immediately find where your sitemap is located. Once again, this is not necessarily a tip on how to optimise XML sitemaps for best SEO results, but rather how to optimise other areas of your website to make your website sitemap perform better.
XML Sitemap Optimisation Roundup
Albeit just a small cog within your SEO war machine, XML sitemaps are an important piece of your technical SEO strategy. Any great SEO strategy looks after absolutely every aspect of the campaign. From best practice internal links to learning how to optimise XML sitemaps for SEO best practice, what you put into your campaign; you'll get back out. so you should take the time to optimize them. This guide provides you with 6 actionable tips you can implement right away.