/* 1170x450 */ ?>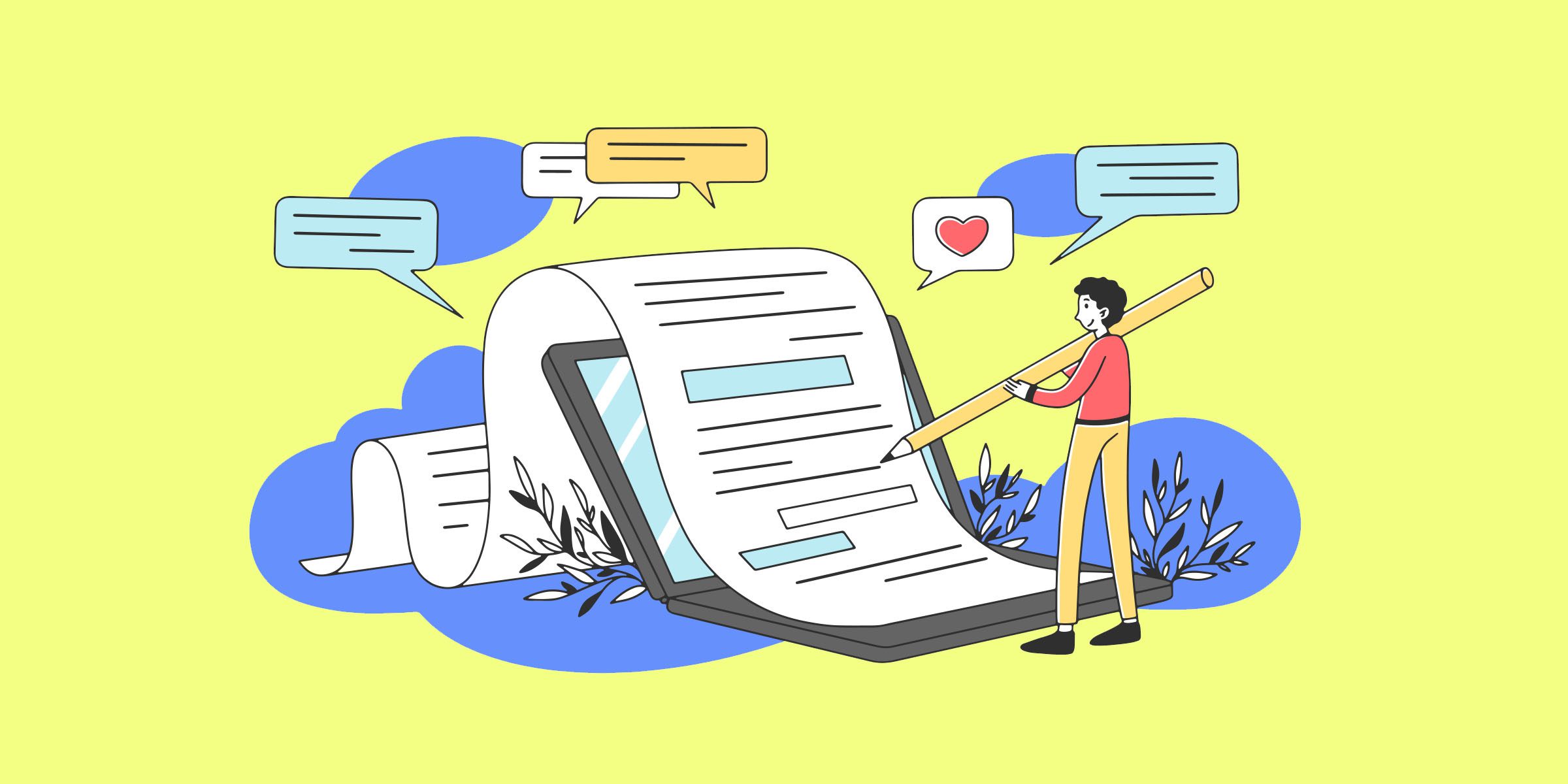 Considering loading up your website with insightful blog articles? Here are 8 benefits of blogging that will make you pull the trigger on content creation just that little bit faster. No, just joking. You are going to want to start immediately.
As SEO specialists, our strategies thrive off the creation of quality blog content. Whether it be best practice meta descriptions or long-form discussions about current industry affairs, our ability to fuse the power of the written word with effective SEO strategies is what allows us to help clients find their footing online.
With that said, one highly-effective area of content marketing that is often overlooked is the humble on-site blog. The benefits of blog content may not be obvious at first glance, however, even just doing more for your customers than your competition is a huge victory within itself.
But, why blog?
In this short guide, we will be outlining the major benefits of blogging that businesses can look forward to when they take the plunge and start cultivating their own on-site articles. From revenue to credibility, here are 8 benefits of blogging that will make you want to start tapping away at your keyboards immediately.
Expert Tip: Before we delve into the rewards of blogging, it's important to remember that quality articles will always trump quantity. There is no point in launching thousands of blogs that stand at just a few hundred words long as they will not acquire any traffic from Google. In addition, you also want to avoid writing articles that do not align with the searchers intent.
To extract the most benefit from blogging, you must always play to what Google and your users want to read. Else, your articles are just white noise.
Now, here's why you should blog for your business.
1. Increase your authority on Google.
For the most part, search engine algorithms don't have an objective sense of how good your business' services are. So, when determining whether you should be on the first page of search results for a certain keyword or phrase, they have to look elsewhere. At that point, the question becomes less "how well does your service fulfil the needs of customers?" and more "how well does your website answer the queries of customer search phrase?".
By creating engaging, well-written content that answers questions relevant to your audience, you are giving search engines a reason to see you as an authority. More importantly, you are giving potential customers that may stumble across your site a reason to engage with it and go explore all of your other pages, which involves the pages that you've designed to boost your page conversion rates.
Take this blog for example. You probably searched for something surrounding the benefits of blogging and here we are providing those to you while also offering tips on how you can make the most of each blog article you write further down in this piece. While you are not directly increasing your websites domain authority by blogging, you are improving your relationship with Google.
2. Grow your website traffic.
As you can imagine, greater credibility with Google will mean more rankings on search engine results pages (SERPs). As a result, more rankings on SERPs will subsequently lead to more site visitors, and an influx of visitors will ultimately present itself in the monumental growth of your website and business.
In this sense, on-site business blogs can kickstart a powerful positive feedback cycle that will ensure your brand's digital presence becomes widely recognised by your target audience. No doubt, you'll find that in reading this little listicle, a lot of the other benefits to on-site blog writing will tie straight back to this one.
This alone, honestly, just further demonstrates that there is a highly powerful positive feedback cycle taking place here, and it really does go right back to on-site blog development!
3. Provide value to your audience.
For this next benefit, we'll first have to acknowledge the power of understanding search intent. Although many SEO professionals tend to target transactional keywords in the hopes that they will attract customers who are ready to buy right now, seasoned SEO experts know that in order to reap the most grain, you must be prepared to harvest seeds.
Generally speaking, informational search queries are around 3-4 times more common than queries which demonstrate transactional search intent. What this means is that businesses that are failing to respond to navigational queries are missing out on some serious search marketing traffic.
On-site blog posts that directly respond to navigational queries with a high search volume are amongst Googlebot's favourite things. As a result, a highly informative blog on a site with high DA is basically guaranteed to rank, and those rankings can only improve if you keep boosting your site's authority by publishing more and more high-quality on-site blog posts.
But how does this provide your audience with value? Simply put, when your on-site blog posts directly respond to search queries, your audience won't have to go very far at all to find any of the answers that they may seek. When you provide your audience with top tier information, you will undoubtedly gain their trust and establish your business as an industry leader. You could even provoke the visitor into making a purchase right there on the article.
4. Boost customer acquisition and retention rates.
On-site blogs afford businesses a chance to connect with their audience in a way that is more human than your usual sales-driven marketing channels. The more content that is on your website, the more likely your customer base will connect with your brand and what it has to say.
Having customers who willingly connect with you is the first of many advantages held by businesses that cultivate high customer acquisition and retention rates. Naturally, more click-throughs on SERPs as a result of high-value on-site blog content will translate into more potential leads, thereby providing your business with the unique opportunity to take your customer acquisition and retention rates firmly into its own hands.
Take the opportunity provided by your increased site traffic to ensure that all your on-site content is well-written, engaging, and aligned with your brand's overarching tone. Attention to detail here will result in your business attracting more and more customers over time, as well as ensuring that your brand stays strong and stands out against all your less articulate competitors!
5. Help support link building campaigns.
If you're able to pen on-site blog content that's of such an indisputably high value that it could be a reputable source for third-party bloggers, then you may just find that your on-site blogs are gathering up a lot of their own backlinks without you even having to invest in link building services.
As a digital marketing agency that specialises in manual outreach link building, trust us when we say that there is no better backlink than an authentic one! Not only are organic backlinks free, you may still be able to experience consistently high organic search traffic, all because your on-site blog is doing the work for you!
On top of this, your on-site blog may double up as your salesman too. For instance, if you have written a blog on a particular product and you have added a link to that product within that blog, chances are high that your website visitors may decide to purchase that product straight away. In essence, what you have done is created your very own micro sales funnel that starts as an organic result on SERPs and ends in basically one or two click-throughs to your shopping cart. You can't beat that kind of value!
6. Acquire research intent traffic.
Alongside ensuring that your link building budget can travel a little further, high-quality on-site blogs published by a site with a high DA are also more likely to become featured snippets or feature in Google's answer box than other similar content. This opportunity can be generally hard to come by, and most SEO professionals spend months aiming to propel their clients to 'featured snippet status'.
What's even better is that once you do achieve 'featured snippet status', it's increasingly more difficult to lose your premium place on SERPs as more often than not, your link is likely to be the one that searchers will click.
While your business is geared towards spending advertising budget on capturing "in-market" and "ready to buy" traffic, one of the major benefits of blogging is that each article will attract "research intent" traffic. With research intent visitors typically at the early stage of the buying process, you get the first chance of making the right impression.
7. Acquire an abundance of social media posts.
If you've ever considered being more active on social media, chances are you have spent a fair amount of time frustratedly racking your brain for engaging content ideas. Posting on social media can often feel like a deceptively simple task for this reason. It can be difficult to know if any short-form content that you come up with is innately valuable enough to warrant it obtaining a position in your feed, let alone representing your brand online.
If you have been at a loss surrounding exactly what you should be publishing on social media, then your on-site blogs may be just the content you'll need that effectively redirects your followers from your feed and straight to your website.
8. Deliver a fantastic return on investment
Finally, with your on-site blog fully optimised and churning out high-value content on a routine basis, it's time to turn your attentions towards the return of investment.  your social media profiles linking past, present, and future customers to those blog posts, and your link building budget working better than it ever has before, you'll find that your website is now equipped with a strong SEO foundation upon which you'll be able to experience a substantial return on the investment that is your digital marketing budget over the foreseeable future.
So, why blog?
With all of this in mind, while on-site blogging can mean excellent things for your business, the benefits of blog content can only be reaped if you're doing it right.
There is an expansive array of factors that go into crafting the perfect piece of on-site blog content. Whilst we will certainly cover more ways that you can optimise your blogs in future posts, hopefully, we've given you a solid foundation to start from.
At Digital Next, we are dedicated to providing our clients with exceptionally written, SEO optimised content that is catered to both readers and search engines alike. To learn more about how Digital Next could benefit your business in the digital landscape, contact us today!