/* 1170x450 */ ?>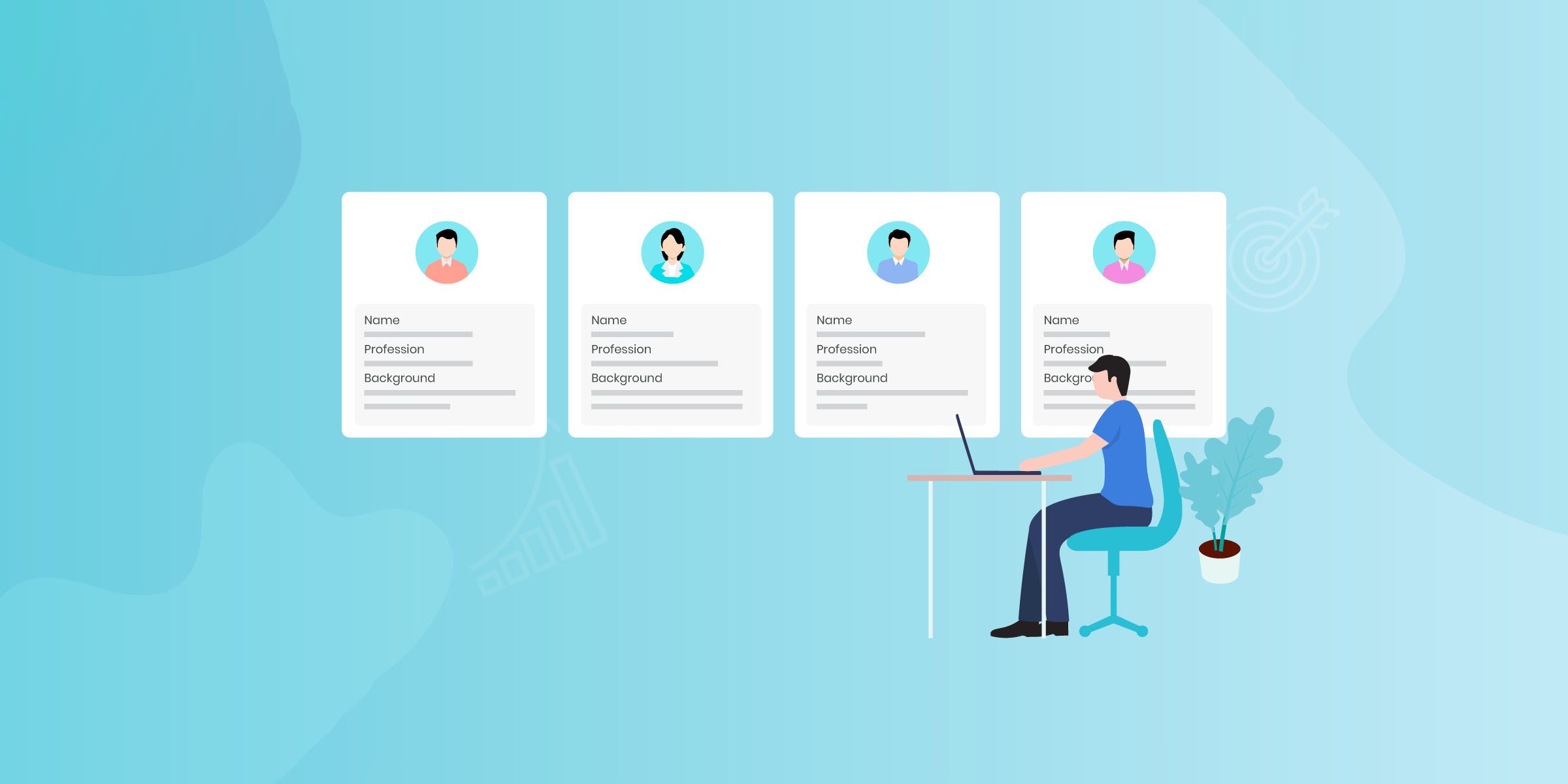 In 2020 there should be no mystery surrounding who your customers are when activating digital marketing or social media campaigns. Yet, so many businesses miss the mark and remain invisible to potential brand advocates. If constructing buyer personas was something you once spent time on but never seemed to gain any value, it's time to re-introduce yourself to the current market. Here's 22 must ask buyer persona questions to explore before you run your next campaign.
Customers expect you to know who they are, and how they expect to be treated. While that sounds strange, it's the truth. From language that you use with your messaging to remaining topical with agendas that your audience subscribe to, exceeding expectations is always the goal. However, in the first instance simply understanding much more about your audience can be enough to create genuine customer loyalty.
Why use buyer personas?
Buyer personas quickly allow you to segment customers and gain a faster understanding of their expectations. The challenge is discovering who your customers are beyond simple demographics. Getting to the core behavioural and attitudinal motivations is where the best brands and companies in the world operate. They hone in their strategy to that specific buyer.
Not to mention delivering a strong ROI.
The best way to get there is by asking the right questions. Questions that will illuminate why they do the things they do, and how your brand can satisfy a need, curiosity or indulgence. In that space is where you'll find the gold, allowing you to begin developing buyer personas that will inform your marketing and SEO approach with the alternative media your buyer persona uses, such as product placement in video games; without looking out place.
1. Demographic Buyer Persona Questions
What is their age bracket?
What is their gender?
What is their educational background?
What is their income?
What is their family structure?
Are there any groups or organizations that they actively belong to?
2. Purchase Motivation Buyer Persona Questions
How did they hear about your company?
What websites did they visit?
What research did they do before deciding on a purchase?
Why did they choose your company over another company?
Why did they choose another company over you?
What was their first impression of your business?
What word would they use to describe your business to someone?
What would deter them from making a purchase in general?
What do they value most (sustainability, health, Australian made, etc)?
3. Consumer Behaviour Questions
What is their primary search method, and what keywords do they use?
Is someone else involved in the decision-making process?
What is most important when choosing a product/service and why?
What would stop them from purchasing a product or service from you?
How do they typically consume content?
Is there a person/place/platform that will persuade their decision process?
What factors influence the decision to buy (cost, quality, ease, etc)?
Creating Buyer Persona Profiles
Answering these questions will not be an easy task, and they won't necessarily remain static. Simply having discussions with your marketing team and greater business will stimulate a deeper understanding of who your market is, and how you can best reach them.
We have fine-tuned our digital detective skills over the years, with clients discovering channels and audiences they never knew existed. Allow our team at Digital Next to uncover the answers to your business' success, putting your product or service in the right hands every time.
You may also be interested: Hubspot Buyer Persona Questions PDF