/* 1170x450 */ ?>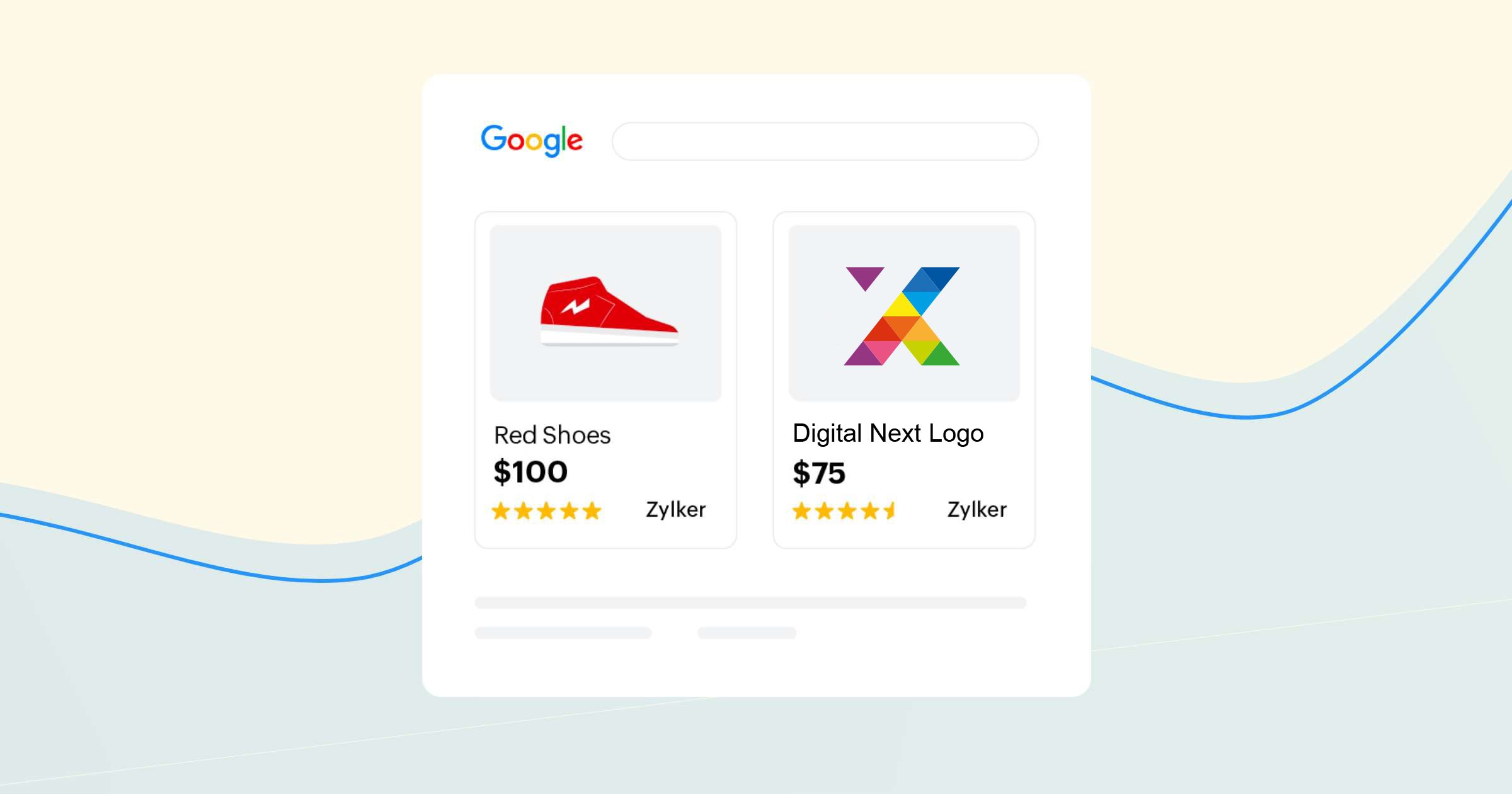 Last Updated: 29th January 2022
With so many digital marketing channels to choose from, Google Shopping might initially present as the most expensive channel. But don't go to sleep on this real estate (even if it's littered with competition). Here are 12 benefits of Google Shopping Ads that you may not have considered.
If you are not advertising on Google, your competitors are already winning. Especially so when you are an eCommerce store that has not been making the most of the countless benefits of Google shopping. As some of the best visibility your business can acquire on the internet, Google Shopping Advertising is affordable, efficient and can drive serious volumes of ready to purchase traffic to your website.
In this article, we will be looking at 12 benefits of Google Shopping that form the primary reasons why Google Shopping is wildly adopted by businesses across Australia.
Before we delve into the benefits, it's important to remember that the success of your Google Shopping campaign ultimately boils down to the skill of your paid search team and also your strategy. While there are many benefits to Google Shopping, harvesting them to your advantage requires skill. There is no such thing as just 'plug and play' with any form of digital marketing and in the wrong hands, you could end up with no traffic from Google at all. You have to consistently work at improving all aspects of your campaign.
With that said, let's dive straight into the benefits of Google Shopping Ads. We guarantee you'll be itching to get started once you find out what Google Shopping can do for your business.
#1 – Stronger visual representation.
Search engine results pages are mainly dominated by text ads. Which means that anything visual on the page is going to stand out. With Google Shopping Ads, you get this opportunity to visually represent your business. In fact, good visuals will far better represent what you have to offer than smart words and phrases.
On top of this, with human interaction rates improving significantly with pictures, it's natural that your business will get noticed most likely first. To support this statement, a study verified the human behavioural trait and further claimed that humans process visual information 60,000 times faster than text. So, if you are an eCommerce store and have good look products, get them onto Google Shopping!
#2 – Better click through rates (CTR).
Given the visual nature of Google Shopping, it stands to reason that the click-through rate on your adverts is going to increase when compared to text ads. Google Shopping ads are also placed on the top of the search results and sometimes now cover pretty much the entire visible screen (especially on mobile). Naturally, with all this real estate, the click-through rate is one of the best for any channel.
Establishing a reasonable click-through rate means that more people will land on your website and becomes your customers. Moreover, A good click-through rate is a positive signal to the Google Ads platform. The positive engagement you get from Google Shopping will subsequently assist your entire Google Ads campaign and even your SEO campaign.
#3 – Better return on advertising spend (ROAS).
With improved click-through rates and subsequently conversion rates, most businesses can expect an increased return on ad spend when using Google Shopping. This is not a guarantee as your products need to sell, however, compared to standard Google search ads, businesses who sell products will often drive more sales through Shopping.
It stands to reason that this would be the case given the depth of information that is available with Google Shopping listings. Your product name, short description, image, price, reviews and shipping cost can all be displayed. So, while the platform may cost a little to initiate the first click through to your website, consumers are more likely to convert having already seen your products, reviews and prices.
Once more, the smoother the experience you can make for your visitors, the better the outcome for your business, it's reputation and the likelihood of repeat customers after the initial sale.
–
#4 – Get multiple page 1 listings on Google.
With Google Shopping Advertising, you can get multiple product listings at the top of Google with very little additional effort. Simply put, the more products of a similar nature that you have, the greater the chance Google may select multiple products to display at once.
Of course, this does depend on the health of your product feed including product disapprovals and your cost-per-click. Yet, it is fairly common to see multiple products from the same seller appear for a single search query.
Multiple listings from a single seller often happen when the user has searched for something quite vague (e.g. black Nike running shoes) and Google then determines that a handful of your products are the right choice for this query. After all, with a search phrase such as the one above, Google is not to know the exact type of shoes you are looking for and therefore will serve multiple variants. You will see from my own search below that Google has determined Rebel Sports as the most relevant supplier 3 times.
#5 – Additional brand awareness.
While, of course, your foremost objective of running targeted Google Shopping advertising would be to convert sales, Google Shopping is not always about selling. It can also be used as a great tool to reach more eyeballs and make users aware of your brand and products. In particular, for high ticket or high-cost items, it's important to get your brand name out there as much as possible as the decision making time for users is often extended. With Google Shopping, you can always convert the users when they're ready to purchase.
CPM (Cost per 1000 impressions) is a good metric to merit Brand reach via Google Shopping. While the CPM varies a lot based on the industry, competition and product pricing, Google Shopping has the lowest CPM for Google Search Advertising. Moreover, smart shopping campaigns will open up your brand onto other networks within Google Ads and further reduce your cost per 1,000 impressions. It's a superb way of growing your visibility.
#6 – Free product listings.
We all know that Google is a business that needs to make money. But that does not mean they cannot offer something in return to at least get businesses active on their marketing platforms. As such, any eCommerce business can link their product feed with Google (via the Merchant Centre) and use the free listings feature.
This feature places your listings on Google Images free of charge. Although this part of the Google Network is probably the least likely place for people to make purchases, it is a free listing nonetheless. Even if you don't have the money to pay for Google Shopping management services, we highly recommend that you at least take advantage of the free listings.
–
#7 – High purchasing intent.
It goes without saying that somebody who is shopping on a platform that is literally called "shopping" will likely be in the mood to spend money. Whereas other Google Marketing platforms will often entertain early research phase customers, the purchasing intent of Google Shopping users is typically the highest across all platforms. Further to this, searchers who click on your listing know much more about the product they clicked on than they would through any other advertising medium. Therefore, they are more likely to buy.
As a result, when you acquire higher purchase intent traffic to your website, this often means that the website will convert at a higher rate and, in turn, improve your Return on ad spend. While the return on ad spend varies for specific industry verticals, Google Shopping has arguably one of the highest conversion rates of any other form of advertising or channel. This is evident from the fact that shopping ads drives 76% of retail search ad spend and generates 85% of all clicks on Google Ads or Google Shopping campaigns.
#8 – Remarketing capabilities.
Another strategy that businesses often fall asleep on is remarketing with Google. By linking your websites user behaviour data to your Google Shopping feed, you can set up Google Remarketing with minimal effort. Remarketing on Google Shopping is simple, effective and subtle enough that people who are big on privacy will barely even notice that their data has been collected and used to serve relevant content.
With Google Shopping, you can also enable dynamic remarketing that lets you show previous visitors ads that contain products they viewed on your website. The dynamic remarketing places advertisement on Google products like YouTube, Display network & Gmail and you can find multiple case studies on its positive impact on sales.
#9 – Localised listings.
One of the lesser-known benefits of Google Shopping Ads is the wonders that Google Shopping can do for local businesses. Businesses with physical stores can benefit from uploading a local product feed which lets Google prioritise your listings when users are looking for products nearby your physical store.
While Google Shopping local listings won't generate a direct transactional value through your website, the indirect benefit of driving foot traffic to your store is undeniable. So, how do you merit the performance? Google Ads provides a "Get directions" metric that can substantiate your foot traffic coming from Local shopping Ads when users click this button to direct them to your store. All adverts you run can be optimised towards that goal.
#10 – Review aggregation.
Social proofing is a critical step with any purchasing decision. Vitally, Google Shopping can be linked to multiple reviews aggregators which are listed on Google's approved list here. Naturally, by displaying product reviews, your business will stand out from the crowd and build consumer confidence before they have even visited your website.
Don't believe us? Check out this independent Northwestern University study that suggests that having at least 5 quality product reviews can increase the likelihood of purchase by 270%. From an advertising perspective, enabling product reviews not only improves click-through rate but also your website conversion rate.
Which, you guessed it, results in more traffic and revenue for your business.
#11 – Promotions & extensions.
Everybody loves promotions and flash sales. Of which, Google Shopping is one of the best places to advertise your sale items. Because Google Shopping leans towards search intent above all, your listing will be prioritised when you have items on sale. After all, what purchaser does not want to see the best prices?
So, the next time you are running a promotion and want an immediate audience of ready to purchase customers, make the most of Google Shopping by running promotional campaigns! Next time you use Google Shopping, you should also lookout for any prices that are shown in green. These are the products that are on discount or sale.
#12 – Priority ads on mobile.
Last but not least, the final benefit of Google Shopping Ads is of course mobile traffic. Because of the way in which Google search results are displayed on mobile, Google Shopping Ads often take precedent over Google Maps and Organic SEO listings. So, for anybody advertising via Google Shopping, mobile users will see your adverts first.
As we are sure you already know, we live within a mobile-first world and therefore most of your customers are probably using mobile devices when browsing your website. With the majority of your captive audience on mobile, can you afford to miss out on this incredible real estate?
–
Benefits of Google Shopping Ads Summary.
As you can see, there's a whole world of benefits to running Google Shopping campaigns. With the majority of the benefits surrounding website traffic, quality of traffic and revenue, it's quite clear to see why Google Ads and Google Shopping should be a part of your marketing strategy.
When blended with Facebook Advertising, Google Shopping is extremely potent. Here, you capture traffic to your website through Google Ads for the first time and then seal the deal with Remarketing adverts via Facebook. It's extremely important to close the loop on your visitors as not many people will buy your products the first time around.
In fact, according to a study by Rakuten Marketing, savvy shoppers will actually make at least 7 interactions with a brand before finalising a purchase. This makes advertising across many platforms vital to ensure that your brand is always at the top of customers mind.
~
Discover the growth that a professional Google Shopping strategy can bring by calling our friendly team on 03 9699 4585 or by visiting our contact us page to complete an online enquiry form. Within 30 minutes, we will be able to determine whether Google Shopping is right for your business and how you can leverage the benefits of Google Shopping to your advantage.
Enjoy this article? Check out some of our other great tips!