/* 1170x450 */ ?>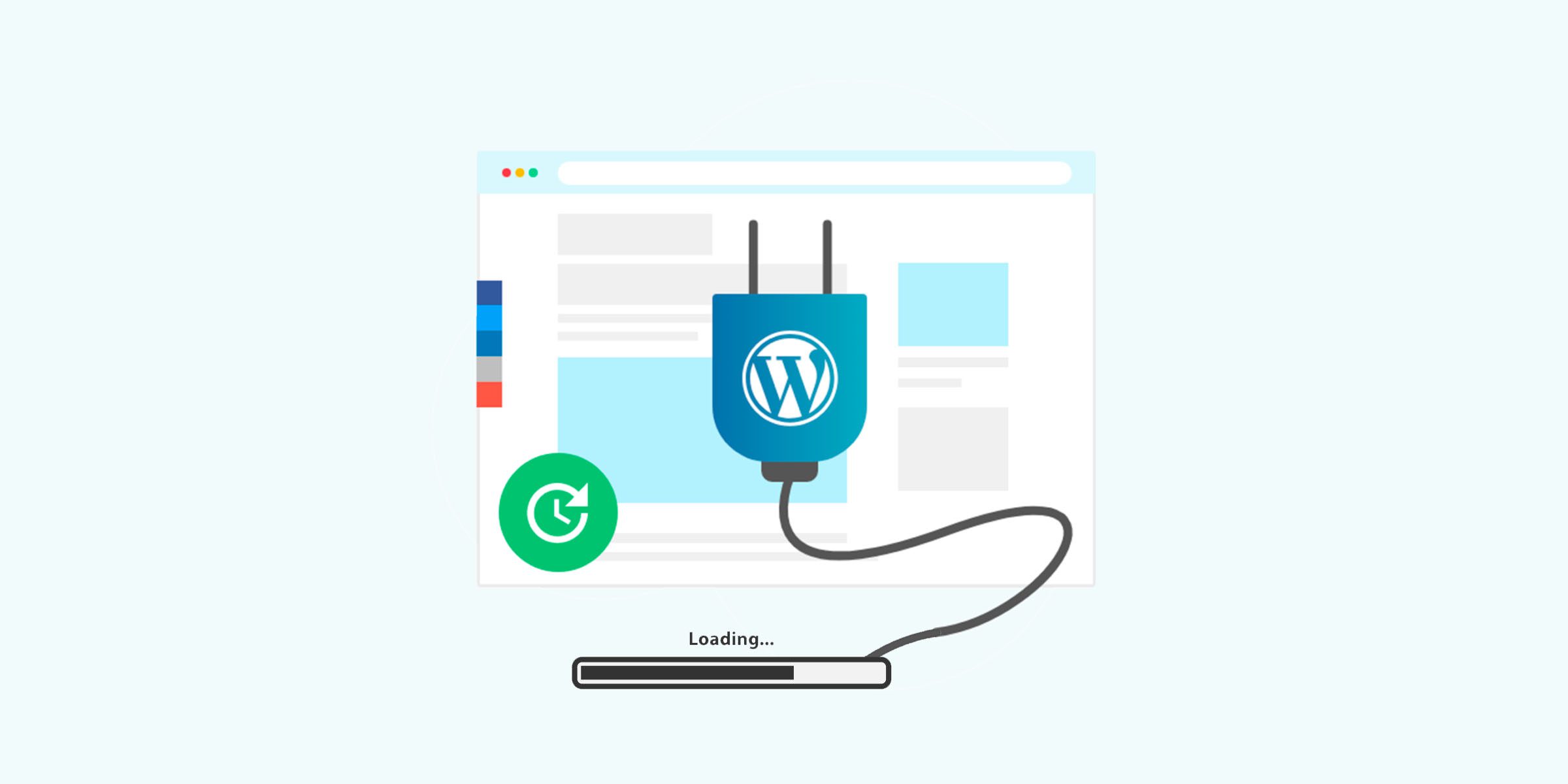 Utilising WordPress update services is your first step to faster indexing. As a mechanism that literally says 'hello I am here' to search engines, implementing WordPress update services is a no brainer. In this short guide, we'll explore the what, how and why you should use WordPress Update Services. Now, let's get your pages indexed in record time.
We often stumble across websites that have blogs published from many moons ago without a single keyword indexed on Google. Now, that is not because the blog is not worthy of being seen. It's simply because search engines have not found the article. When you publish new content, unless you're going to tell search engines where to find that content, you may be waiting a while. In fact, it can take anywhere between 4 days to four weeks for your website to be crawled.
Jump Sections:
To ensure that your content gets indexed faster, follow this guide on WordPress ping lists so you can just focus on what matters; running your business. Scroll down for all the juicy details.
What is a WordPress ping?
A WordPress ping or WordPress update service is a push mechanism that automatically triggers when you publish new or updated content on your website. When triggered, a WordPress ping will notify search engines, news feeds and website directories that your website has something new to read. By adding a WordPress ping list to your website, you are quite literally notifying search engines to crawl and index your website to ensure that search results display the freshest content you have to offer. As a result, your pages and blog posts are indexed by search engines quickly.
Do WordPress pings improve rankings?
While adding a WordPress ping list to your website will ensure that the pages of your website are indexed quickly, it does not improve your websites keywords rankings. Technically, being indexed in the first place is an improvement. However, there are many things that you need to do in order to improve WordPress SEO. These things include writing original & informative content, acquiring quality backlinks, using good WordPress SEO plugins such as Rank Math and, in general, offering stronger insights and value to your customers than your competition. A WordPress ping list will just get you there faster.
Should I use WordPress update services?
Although there are other ways to ensure your pages are indexed quickly, adding a shortlist of WordPress update services (WordPress ping list) takes just a few seconds and is well worth the effort. As explained, without notifying crawlers to come and visit your website, you could be waiting up to 30 days for your scheduled crawl. Even then, if your website is large, the scheduled crawl may not stumble across your new pages as each crawl comes with a crawl budget. Therefore, adding a ping list to your WordPress website is time well spent.

How to add a WordPress ping list to your website?
Now we are clear on the what and why you should use WordPress pings, let's take a look at how to add a WordPress ping list to your website. With a fresh install of WordPress, your WordPress website will make use of a single ping service – Ping-o-Matic. However, it is highly recommended to extend your ping list so that whenever you update or add new content, multiple search engines and newsfeeds are notified. Learn how to add more services by following the steps below.
1: Log in to your WordPress dashboard.
2: Go to Settings > Writing.
3: Scroll down to Update Services.
4: Copy and paste the updated ping list URLs for WordPress.
5: Click 'Save Changes'
It is important to note that WordPress ping lists are updated ever so often. As such, you may want to revisit your list every 6 months. This is to ensure that you are using the most updated WordPress pings.
Can you have too many WordPress update services?
Yes, absolutely. While you want your website to index quickly, you do not want to be constantly spamming servers with updates. By adding too many URLs to your WordPress update services, you are at risk of being seen as spammy. A good measure is to add around 20-30 WordPress ping URLs as a maximum. Some websites will list 100's of different WordPress ping lists. However, your best option is to use only a sample of them.
Do WordPress ping lists still work?
WordPress update services still work in 2021. However, whereas super effective before, there are many other ways now to make that happen. From submitting your new pages manually to Google to sharing quickly via social media, indexing your new content has never been easier.
At Digital Next, we have a two-prong approach. Firstly, we ensure each of our clients' websites contains a list of WordPress update services. Secondly, when we launch a new page, we fetch that URL via Google webmasters. Through these 2 methods, we often find our new content is indexed within a matter of minutes, not days.
2022 updated WordPress ping list.
While WordPress ping lists do not change often, it's always good to include the vary latest ping list on your website. The updated ping list normally arrives around March of each year so be sure to add a reminder to update your lists.
Copy and paste this latest ping list for your WordPress website underneath the Pingomatic default update server.
http://blogmatcher.com/u.php
http://bulkfeeds.net/rpc
http://www.blogsnow.com/ping
http://ping.feedburner.com
http://ping.bloggers.jp/rpc/
http://coreblog.org/ping/
http://www.blogshares.com/rpc.php
http://topicexchange.com/RPC2
http://www.mod-pubsub.org/kn_apps/blogchatter/ping.php
http://rpc.pingomatic.com
http://rpc.blogrolling.com/pinger/
http://ping.cocolog-nifty.com/xmlrpc
http://ping.exblog.jp/xmlrpc
http://rpc.icerocket.com:10080/
http://api.moreover.com/RPC2
http://mod-pubsub.org/kn_apps/blogchatt
http://www.newsisfree.com/xmlrpctest.php
http://www.snipsnap.org/RPC2
http://www.a2b.cc/setloc/bp.a2b
http://www.newsisfree.com/RPCCloud
http://ping.myblog.jp
http://www.popdex.com/addsite.php
http://www.blogroots.com/tb_populi.blog?id=1
http://www.blogoon.net/ping/
http://www.bitacoles.net/ping.php
http://ping.amagle.com/
http://xping.pubsub.com/ping/
http://rpc.weblogs.com/RPC2
http://ping.rootblog.com/rpc.php
http://bitacoras.net/ping
http://api.feedster.com/ping
http://www.blogoole.com/ping/
http://ping.blo.gs/
http://blog.goo.ne.jp/XMLRPC
http://www.weblogues.com/RPC/
http://api.moreover.com/ping
http://trackback.bakeinu.jp/bakeping.php
http://www.blogstreet.com/xrbin/xmlrpc.cgi
http://www.lasermemory.com/lsrpc/
http://ping.bitacoras.com
http://rpc.icerocket.com:10080/
http://xmlrpc.blogg.de
http://rpc.newsgator.com/
http://bblog.com/ping.php
http://ping.syndic8.com/xmlrpc.php
http://www.blogdigger.com/RPC2
http://1470.net/api/ping
http://api.my.yahoo.com/RPC2
http://pingoat.com/goat/RPC2
http://rpc.technorati.com/rpc/ping
http://rpc.blogbuzzmachine.com/RPC2
http://blogsearch.google.com/ping/RPC2
http://ping.blogmura.jp/rpc/
http://api.my.yahoo.com/rss/ping
http://rpc.copygator.com/ping/
http://ping.weblogalot.com/rpc.php
http://www.blogpeople.net/servlet/weblogUpdates