/* 1170x450 */ ?>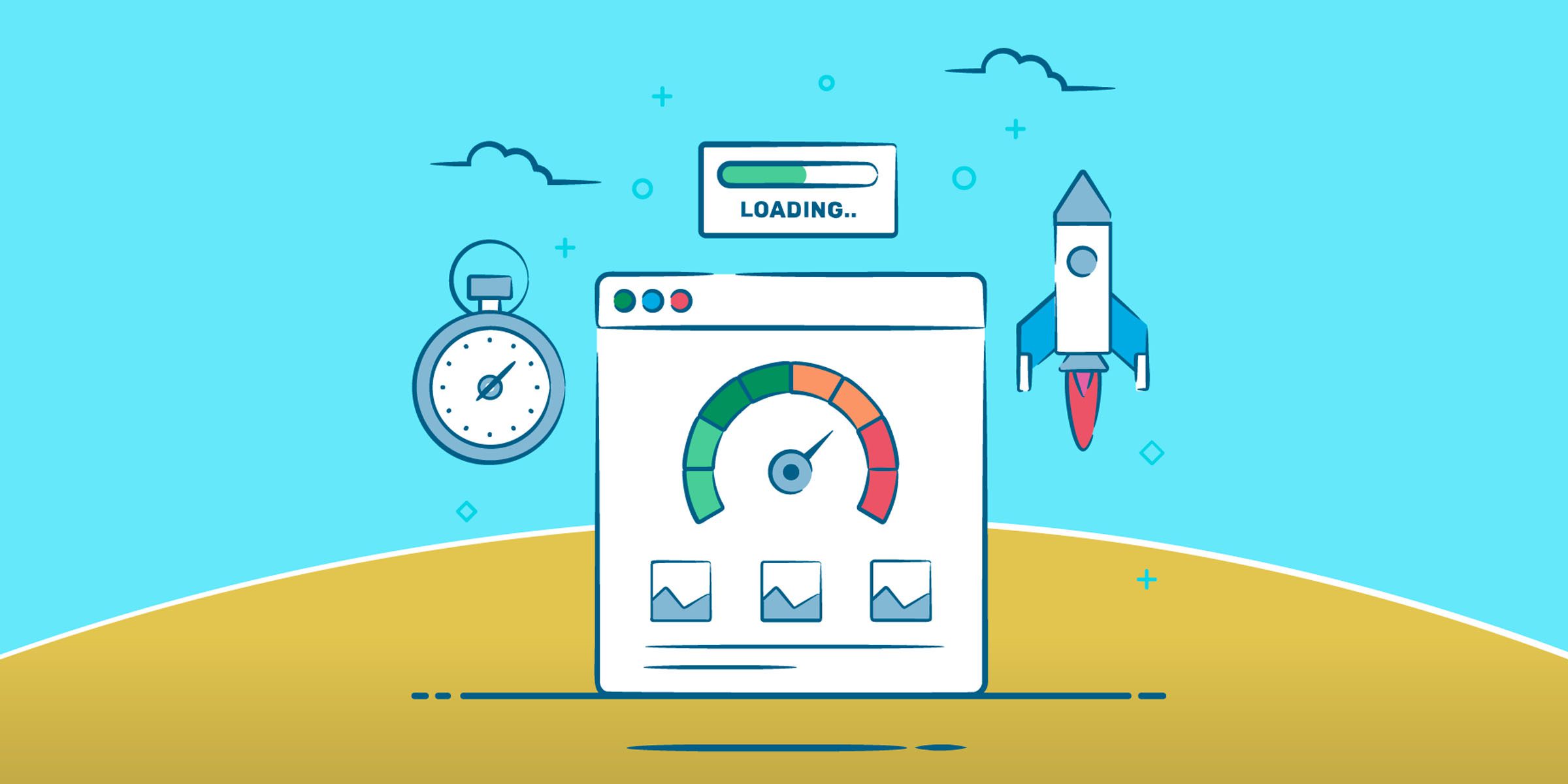 Why do you need a fast website?
It's safe to presume that you want to do as much as you possibly can to increase conversions on your online business website. The e-commerce industry already suffers from a miserable 2.53% conversion rate, according to Smart Insights. And while you may be doing everything you can think of to improve this conversion rate, one thing may be holding you back that you are unaware of slow website speed.
The truth is that consumers are rather impatient when shopping online. In the 21st century where everyone needs everything in a hurry like fast food, fast cars and freeways with no traffic lights, if you have a slow loading website you are doomed! The good news is, we have done some research and can show you the way on how you can improve your website loading time.
So how does a slow website affect conversions? Moreover, what can you do to measure and test this speed as well as improve it?
We've got you covered.
Website Load Times: The Numbers
– 47% Consumers Expect a Website to Load in 2 Seconds or Less.
– 40% Abandon a Website that takes More than 3 Seconds to Load.
– 1 Second in Page load Time can Lead to 7% Reduction in Conversion.
– 74% conversion increase when load times Improve from 8 to 2 Seconds.
– 73% of consumers won't return if it is not mobile friendly.
Page Speed: The Bottom Line
– Page Speed is a Search Engine Ranking Factor
– Better User Experience
– Lower Bounce Rate
– Increased Conversions
– Increased Organic Web Traffic
Tips to Improve Page Load Time
Now that we are up to scratch on how a faster website will benefit our business, let's look at putting some typical industry actions into practice. If you are unsure of how to do this yourself, why not reach out to our website development team who can guide you through the list below.
1. 

Use a Fast Hosting Provider
There is no way of getting around if your website host is slow. Use Google PageSpeed Insights to see if your server response time is an issue.
2. 
Choose a light theme that loads FAST
When choosing a website theme make sure it is lightweight and does not drain the user's usage data. An increasing number of users will be visiting your site using a mobile device. You can test the themes loading time by using Pingdom's Speed Test Tool.
3. 
Remove Unused Plugins
If you are using a Content Management System like WordPress make sure you remove unused plugins and plugins that are only used once off.
4. Keep the Number of Plugins as Low as Possible
The more plugins you have the slower your website will be. You can't put a limit on the number of plugins you can have rather make sure they are not adversely affecting your website load times.
5. Keep Your Site Size Lean; Target between 1MB and 3 MB
The larger the site size is, the longer it is going to take to load. This is not to say you can't have images but make sure they are not negatively affecting your website speed. You can use Pingdom's Speed Test Tool and sort the results by "file size" and investigate.
6. Keep Images under 100KB Each
One of the most common reasons for slow loading sites is the use of rich multimedia. If you are displaying a thumbnail there is no point in uploading a high-resolution image. Make it a point to check for the image size before uploading it.
7. Minimize Number of Themes and Page/Post Revisions
If you are using a CMS like WordPress; you may have noticed WordPress stores each and every version of the page or post. This overtime leads to 100s if not 1000s of files in your server that clogs up server resources. Use a Revision Control plugin to manage the number of revisions stored.
8. Avoid External Scripts Where Possible
Some website functionality and tools ask you to copy their code and use it on your site. These external scripts can actually slow your site down. If you have to have some of the extended functionality make sure you are not loading these in all your website pages and blog. The easiest place to place these scripts is in the footer or the sidebar but be aware of performance impacts and load them only on necessary pages.
9. Use CSS Instead of Images Where Possible
Some websites use images for "block-quote" effect but you can use CSS for this functionality and they are certainly more lightweight than using images.
10. Store Images on Your Server rather Than Loading it from External Sites
If you must use an image make sure it is on your server and not loading from an external server dynamically to improve page load time.
11. Use Images Instead of Widgets Where Possible
Do not simply copy and paste any code on your site from external sources without knowing the impact of the code. Some widgets can drain your server resources and you can use a clickable image and load the external site without having complicated code or widgets.
12. Use an Image Compression Plugin
Image compression plugins can dynamically compress images before they are uploaded so you don't have to worry about the image size.
13. Use a Caching Plugin
Use a caching plugin like W3 Total Cache to compress pages and posts. Caching plugins can store and deliver static content like categories, tags and comments.
14. Speed Up Home Page & Target Load Time between 2 to 3 Seconds
By far the most visited page of any website is the home page so the desire to make it impressive is undeniable. But the home page is where you want to balance features, functionality and content with the speed of your website to make a first impression that makes visitors come back and not bounce.
15. Review Website Speed At least once a Month, Be Proactive
Website speed should be managed proactively; when you add one element to your home page it could drastically increase load time so keep an eye, once a month or so.
16. Use a CDN (Content Delivery Network) to Boost Speed
A Content Delivery Network either sounds expensive or complicated but you can use a free CDN like CloudFlare which is a relatively easy tool to setup. Most new bloggers and website administrators shy away from a CDN but it is one of the best tools to improve your page load time.
17. Remove Trackbacks and Pingbacks
WordPress by default keeps track of links from other sites under each page/post. This over time can increase the page load time and you can manage this option under "Settings & Discussion".
18. Keep CMS (WordPress), Themes and Plugins Up to Date with the Latest Version
Performance and security are key components of any new software update and this is especially true for open source systems like WordPress websites. Make sure you keep your theme and plugins updated to make sure they are performing optimally.
In Conclusion
In summary, speed really does matter. Whilst you should still invest in a beautifully-designed business website and host well-respected guest bloggers and social influencers with a strong following, always think about the page load time. Develop content that informs and educates website visitors with the information they can use to make educated decisions whilst keeping the user-experience at the top of mind. If you need a digital agency to help you improve the speed of your site, Digital Next is here for you.
Here are our top 3 ways to speed up your website if you are short on time:
1. Pay attention to all image sizes on your website.
2. Take advantage of a CDN (Content Delivery Network).
3. Use a caching plugin or mechanism if using WordPress.
Happy compressing!