/* 1170x450 */ ?>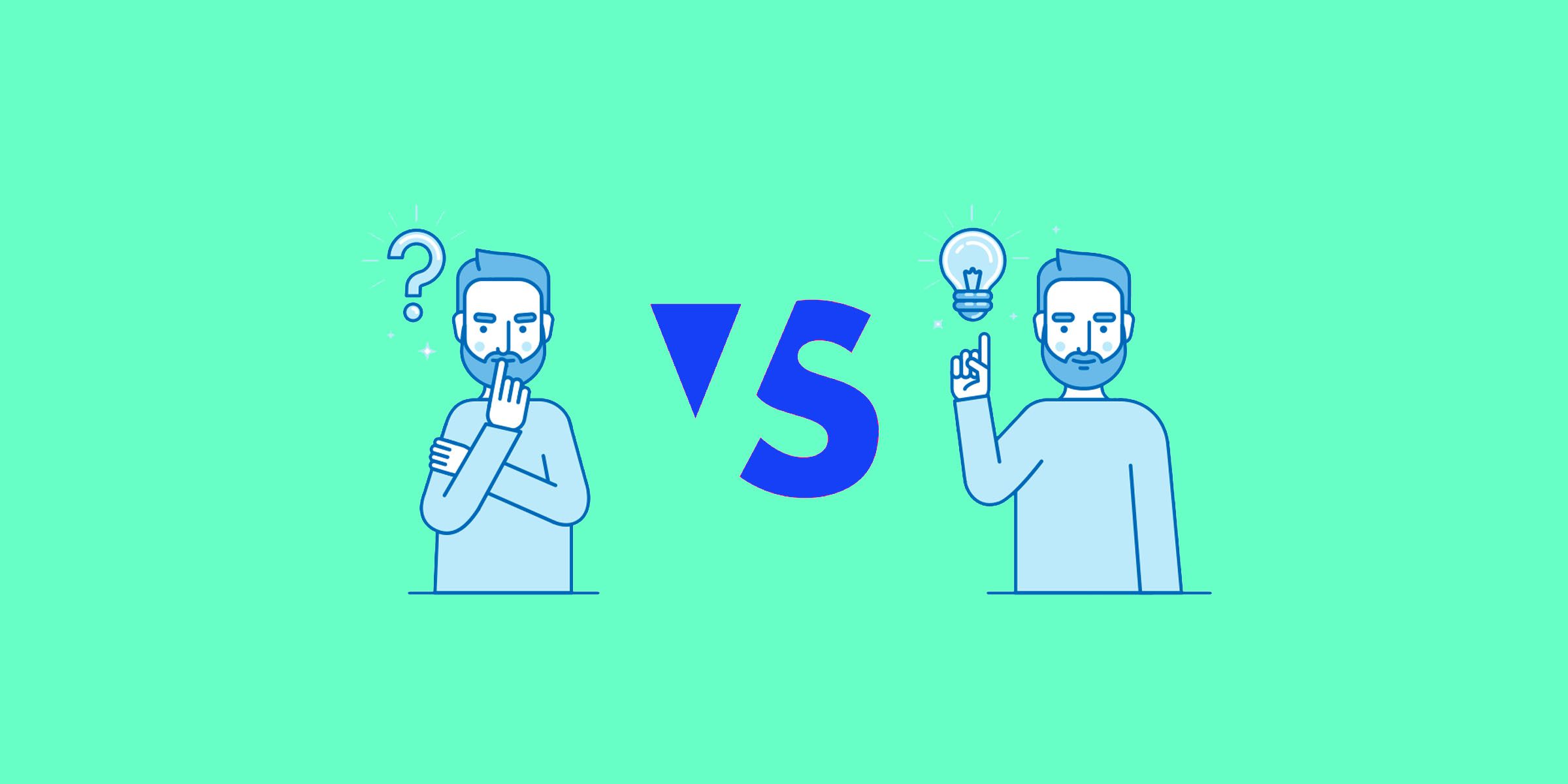 Are you thinking about changing your SEO agency? If you are, you are probably at a point where you aren't happy with the work that they are providing your business. Before switching agencies, it is important that you consider what might be affecting your SEO campaign before switching agencies. And if you decide to switch agencies, the things that you should be aware of when making the switch. Here's everything you need to know.
Do you feel you aren't getting what you expected from your SEO agency?
This is the main reason why business owners or managers want to change their agency. There's usually a misalignment with the expectations from either the client or the agency that's been commissioned to do the work. This usually falls into one of the two categories.
The SEO agency is unable to fulfill promises. made to the client in their Service Level Agreement.
The SEO agency has fulfilled promises but not delivered positive outcomes.
If you answered "yes" to the first question, then you should definitely look into partnering with another service provider that can help your business achieve its SEO goals.
If you answered "yes" to the second question, then it is worth evaluating the goals and expectations from SEO with the business's stakeholders and an SEO agency to better align SEO benefits to the overall business marketing goals.
In this post, we want to share insights about what you should be getting from the agency that you engage with. We also want you to be aware of the things that you should be aware of should you choose to change agencies.
What questions should you be asking an SEO agency?
We've provided a list of questions and things that you should be aware of when you decide to switch SEO agencies. There are things that you should be aware of with your current agency, as well as questions that you should ask your prospective SEO agency before committing to them.
Do you own your domain and the web hosting?
You should have 100% ownership of your web domain and web hosting. If you don't, the SEO agency will retain all of the SEO work that's been done to the domain and they will also own the content that is hosted on the website.
Check with your domain registrar and your web host to make sure that the business or someone within your business owns the content and the domain. If not, you may need to purchase the content and domain from the agency; or proceed with legal action to retrieve the domain and the web content.
Are the links to your site owned or managed by your current agency?
There are many SEO companies that have their own link network or manage website's backlink profile through different link networks. If these links are "rented" to your website, they will be removed once your contract with your current SEO company has finished.
If this occurs, your website will those rented backlinks to your website and it's likely that your site will experience a drop in organic search visibility. Should your business be in this position, your new SEO agency will need to identify this threat and propose a plan to mitigate the risk as much as possible.
Will the current SEO agency guarantee a smooth handover?
It's important that your current agency will guarantee a smooth handover of the SEO work and processes so that your campaign will continue having a positive momentum. You will need to get as much transparency as possible with your current SEO agency. This means they should provide you with the following.
An 'End of Campaign' Report
This should detail the deliverables that they have executed based on the 'Scope of work' in their agency agreement. This can be handed to the new SEO agency, who can then decide what work to avoid duplicating and to focus on the opportunity gaps that are available.
The end of campaign report should contain the following.
1. Organic search traffic benchmarks.
What was the organic traffic like when the campaign started? And did the organic search traffic improve/decline over the campaign?
2. Organic search ranking benchmarks
Did the organic search rankings improve or decline across keywords? And is there insight to support how the rankings were affected? For example, were there algorithm changes that affected the SEO performance or were there changes to the SEO strategy or tactics used throughout the campaign?
3. Scope of work summary
This should contain a summary of the tasks that the agency was contracted to implement. It should show the status of what was implemented.
Remove the old agency's access to your business's data
The last thing you want is for your old SEO agency to use your business's data for themselves or your competition. Make sure that all users from the old SEO agency are removed from your data consoles such as Google Analytics, Google Search Console, Google My Business, FTP, Web Hosting, CMS access or anything else.
If they had access to logins and passwords, these should also be updated.
Will your new SEO agency use data as a part of their strategy in your new SEO campaign?
Will your SEO agency use their standard SEO process or will they create a bespoke campaign based on the data insights from your business's data sources? For more advanced SEO, it would be better to leverage the insights from the data to improve your SEO campaign. For example:
Crawl budget
This is identifying the amount of pages that Google crawls on your site each time Googlebot visits. The data can show if Google is visiting and indexing the right pages or whether they are visiting and indexing irrelevant pages on the website.
Bounce rate, time on site, and conversions
Google may use the insights from these as quality signals on the website. You can use the data from Analytics to assess how improvements can be made.
Search query report from Google Ads
If the business is running a Google Ads campaign, then a search query report can be downloaded and analysed to identify keyword targeting opportunities. Additionally, SEO efforts can be synergised with the best performing PPC keywords.
Audience insights
Audience insights from Analytics can help the SEO agency and business better understand and target consumers. Insights such as demographics, location, the types of devices that they use and website behaviour can help improve the strategic approach used in the SEO campaign.
Traffic referrals via links
Will the agency use insights from referral links for their SEO campaign? (E.g. Link building and outreach)
Will the agency be revising your current keyword strategy?
You should have your SEO agency review the keyword strategy to refocus and prioritise efforts towards those keywords that will trigger an impact in SEO rankings. This might see the agency add new keyword opportunities into the SEO campaign. Or even cut-out underperforming keywords from the SEO campaign.
Will they be using content marketing as one of the tactics in your SEO strategy?
Google wants to provide the users of its search engine with the best user experience. The content that Google serves to its users needs to provide value. It's important that the SEO agency that you choose to engage with proposes a content marketing strategy that will complement the broader commercial SEO campaign.
Has the agency proposed the type of link building tactics that they would implement in your campaign?
Links to your website's content is one of the most impactful factors for your site's SEO campaign. Ask your agency the tactics or methods that they propose to use, and what the benefits or risks of those tactics are. For example, will they be using any of the following link building tactics.
Guest blog posting
Directory link building
Comment link building
Award link building
Link roundups
Citations
You can click here to learn more about Digital Next's link building services.
How will your new SEO agency measure their success?
It's important that the SEO agency and the business have their success metrics aligned. The business needs to inform the agency of the factors that will result in "wins" for the business. The SEO agency needs to demonstrate how their actions will contribute to the success metrics that the business desires. These success measures can be demonstrated in the following ways.
Organic search traffic improvements.
Increases in referral traffic from organic search is a win, as it should translate to more impressions and conversion on the business website. This will typically coincide with ranking improvements for certain keywords as well.
Organic search conversions.
Increases in conversions from organic search are the best way to validate your SEO investment. This usually means that the SEO agency is driving more qualified traffic leads to your website.
Organic search rankings.
Improvements in SEO keyword rankings means that the business's website will have increased visibility on the organic search results. Increased visibility should provide an increase in organic search traffic as well.
Will you have access to an account manager?
The success of your SEO campaign comes down to the processes in the agency and the account manager for your campaign. An expert SEO account manager will ensure that your campaign is on the right track and will provide you with transparency on your account.
The account managers in the Digital Next team work closely with the clients that they manage to ensure that tasks are fulfilled on time and that performance targets are met. The account managers will also provide clients with a level of transparency, which will allow the client to keep in the loop about:
The progress of their SEO campaign.
A summary of the work being done on their campaign.
Traffic and conversion performance.
Will you be advised about the tools that they are using?
Good SEO agencies will share insights about the technology that they are using for their campaigns. These tools may be technology that they have licensed or that is bespoke to the agency. It's important that as the client, you understand the benefits that their tools will provide for your SEO campaign. An agency could provide tools such as:
Ranking trackers
Competitor monitoring
Keyword analysis
Website analysis
Link analysis
SEO Project management
How will the SEO strategy integrate with your business's overall marketing campaign?
Skilled SEO agencies will look beyond SEO as a silo and they will look at the broader marketing campaign to see how other marketing activities can be incorporated into your SEO campaign. These may include the following.
Video content that's being created can be used to pitch for guest post, interview and showcase opportunities.
Offline supplier relationships can be used to generate testimonial or review link opportunities.
PR efforts can be synced with SEO link building efforts.
PPC data can be used to identify search queries that should be added to the SEO campaign.
Display advertising data that can be used to identify new audience opportunities.
Sales copy can be used to promote stronger sales messages in content that's being published by the SEO team.
Did you check the credibility of the SEO agency that you want to hire?
Before you select an SEO agency, make sure you do your due diligence and assess their credibility to make sure they are the right partner for your business. There are several types of SEO specialists that have different skillsets for different businesses and their immediate needs.
You don't want to invest in an SEO partner and find out later that they were unable to do the job because they didn't have the right skillset, teams or processes to deal with what your business needed.
Below are a few questions you can ask the agency that you would like to work with.
What type of businesses have you worked with?
What kind of industries have you done SEO for?
Can you see examples or case studies of the types of results that they have produced for clients?
Have they won any recognition for their work? (E.g. Awards, Testimonials, etc)
Do they have any online reviews? (Click here to see Digital Next's reviews)
How does the agency manage setbacks?
There are always changes happening to Google's algorithm and there is a risk that it may affect the ranking and traffic performance in the SEO campaign. Can the new agency propose how they can mitigate any risks due to algorithm changes? And if things are impacted, how they would propose to manage the situation?
Takeaways that you should consider.
The main thing that you need to takeaway from this post is that your business needs to partner with the right type of SEO agency for your business's needs. You will only be able to understand how suitable they are based on the qualifying questions that you ask them and how the agency's methodology aligns with your business's SEO needs.
Ask the SEO agencies that you are considering to hire the questions provided in this post so that you have the confidence to hire the right SEO team for your campaign. If you would like to discuss an SEO partnership with Digital Next, please click here to speak with one of our SEO consultants