/* 1170x450 */ ?>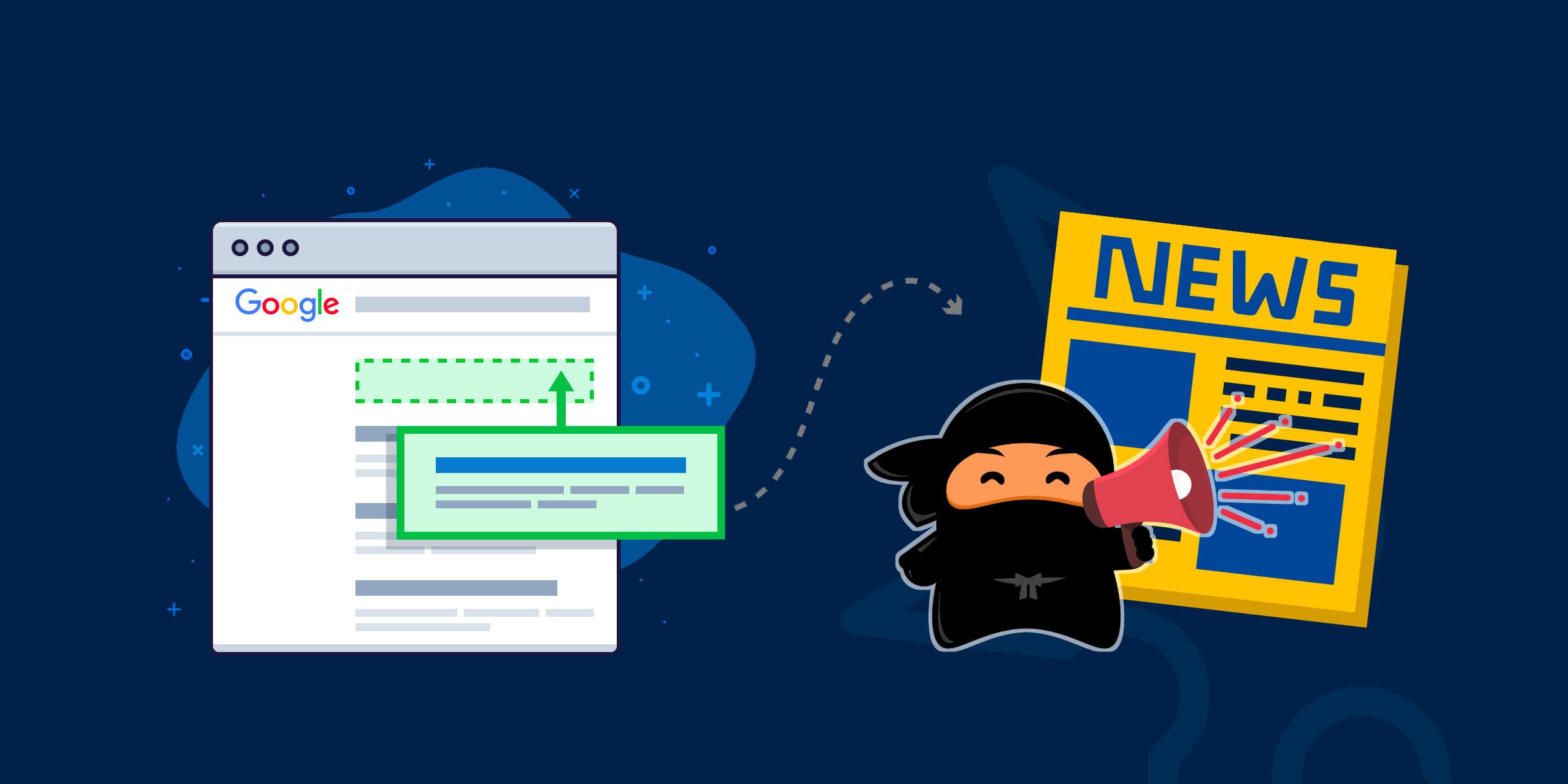 When we think of the best SEO content, we think of blogs, articles, videos, infographics, or thought leadership content like whitepapers. But have you considered PR for SEO? Scroll down to find out how you can take advantage of PR for SEO.
Press releases are integral to building brand reputation, earning media coverage, and growing your customer base. They capture an audience's attention, communicate essential information about who you are, and your values, thereby instilling consumer confidence.
Yet, despite this, some businesses are guilty of not understanding the true value of PR for SEO. From making straightforward mistakes like not crafting a clickable headline to missing out on a golden opportunity of acquiring a juicy backlink from a major publication, PR for SEO is extremely valuable when used well.
There is an art to crafting a great press release. There's also a distribution strategy. Nail both and you'll attract valuable attention to your business alongside Google's algorithm. Miss the mark and your chances of influencing both Google and your audience are slim to none.
Interested in learning more about why writing press releases should be a part of your SEO strategy? Keep reading below.
Benefits of Press Releases.
In 2021, one of the surest ways to grow your organisation is by using inbound marketing practices. Building meaningful, lasting relationships with consumers, prospects and customers is the name of the game. It's all about empowering people to reach their goals at every stage of the customer journey.
Whether that is providing highly valuable information via a blog or funnelling a user to making an enquiry, inbound marketing strategies typically yield the greatest return on investments. However, sometimes you need to perform some outbound activities such as reaching out to publications to acquire inbound traffic. A key example would be reaching out to Get The Word Out with your article for distribution.
So, with that in mind, what are the benefits of press releases?
1. Be found by many publications.
Press releases give businesses the opportunity to publicize essential news – influencing as many people as possible. Hundreds of online news outlets could run the story. It can be shared thousands of times online on social media.
This exposure builds brand awareness and can lead to enquiries, and ultimately sales. Think about it. Let's assume that you need a new product supplier and you're unsure where to turn. Then you learn that a business who sells what you are looking for has recently moved to a 25,000 square foot premises. Can they become your new supplier of choice? Well, it is likely, right?
The more publications who pick up your press release, the more exposure you will get – improving sales opportunities.
2. Acquire high-value inbound backlinks.
When asking do press releases work for SEO, there is one practice that stands out automatically – link building. The editorial coverage (as outlined in the previous point), will greatly benefit your SEO, but let us not forget that so too will high-value inbound links.
SEO and PR operate with huge synergies. If you have ever actively performed a link building campaign on your website, you will know that the biggest of websites are extremely hard to contact. By sharing press releases, you are encouraging natural interaction from the big dogs of the industry; just as long as your content is good. Believe it or not, many businesses neglect the opportunity to distribute their press releases online. Twitter is a great platform to share content link press releases.
Remember, the more people you reach, the broader your influence will be. And, if your press releases are optimized with SEO keywords, they will achieve a higher position in Google index – making it easier for people to find them.
3. Build authority with strong outbound links.
A press release with strong outbound links to trusted sources has more authority and credibility. Let's say that your press release makes a bold claim, one that's obviously true, but few people know about. Adding an outbound like with evidence to back up what you say is a great way to bolster your claim.
So, for instance, if the purpose of your press release is to share that your business has won an award for stellar customer service, add a link to an online resource (or your own website if you have decided to share it there) with more information about the award.
There is also nothing wrong in adding an outbound link from the press release to your website. These are simple press release for SEO best practices. Remember, if a prospect sees that you have won awards and want to get in touch with you to use your services make it as easy as possible for them.
4. Redefine your message.
Press releases are a great way of refining your messaging. Nail communicating who you are and what you are all about and weave those brand values into the press release and you will reinforce (or evolve) your brand message.
The refined message of a press release (or many press releases) can be a treasure trove of information for content creators, potential customers, and employees to read to get to the nitty-gritty of your businesses' core values, practices, and ambitions.
Why? Press releases can create a unified message – one that colleagues, and clients (both existing and potential) will recognize. This can be mirrored in all subsequent communications.
5. Cross channel content marketing.
The best digital marketing campaigns have complimentary content that reinforces value across different channels. Let's take something simple like a one-day sale. By highlighting this as a banner on your website and pushing it out across your social media channels, you automatically bolster your chances of influencing your customers.
Now the structure of a press release is the same, regardless of what you are promoting. You have your introductory paragraph, the news you want to share, quotes, and a bit of information about the business. Simple.
But once you have distributed the press release, you can reuse the content across different aspects of your marketing. For instance, if a customer or colleague has been very complementary in their assessment of your business, what is to stop you using that quote in other aspects of your digital marketing – like on your testimonials?
Your press release might include an image that acts as a visual illustration of the success of a project. What is to stop you using this as part of a case study and uploading it to your website?
So, do press releases work for SEO?
The short answer is yes. But, only as part of a wider SEO strategy. Of course, if you want to draw attention to a notable commercial achievement, or change within the business, press releases are a great idea. However, if you rely on them as your primary SEO tactic and do not bother with any other content marketing, you are going to be disappointed by your ROI.
Interested in learning more about how you can use press releases as part of a wider SEO strategy?
Get in touch with Digital Next today.