/* 1170x450 */ ?>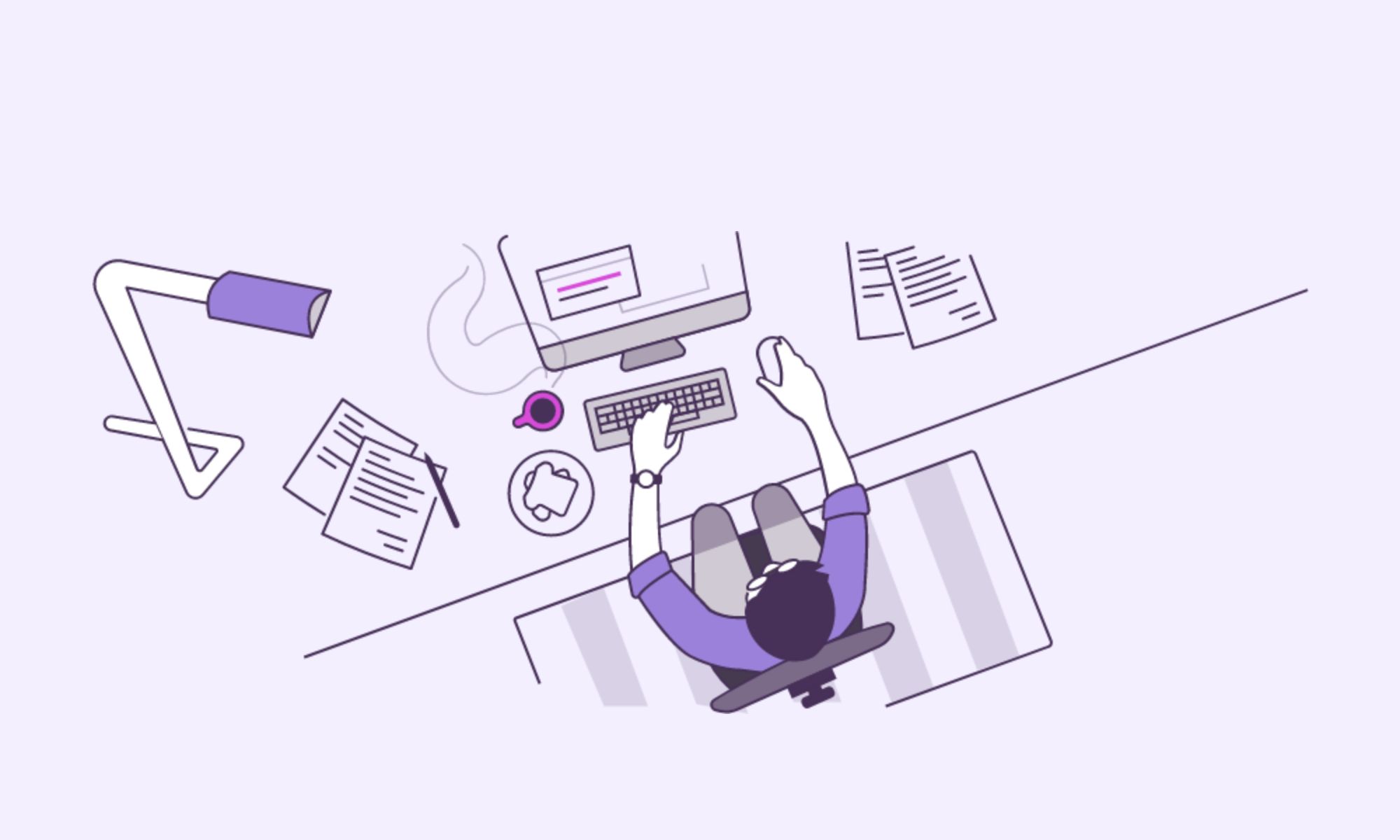 Often mistaken for just blogging, content marketing is the keychain that holds the keys to your growth together. But how does content marketing support digital marketing? Discover 6 standout reasons why content marketing should be at the forefront of your entire digital strategy below.
Digital marketing is the crown jewel of any business strategy.
Frankly, if you are not increasing market share through SEO, generating hard and fast leads through pay-per-click (PPC) advertising or building brand loyalty through social media marketing; the growth of your business doesn't have a prayer.
But, while that might be obvious to you, a lesser-known fact is that digital marketing is nothing without content marketing. It's the subtle, yet profound, strategy that helps to get your story across. It tells a good tale that compels people to buy into what you are selling and drives online researchers to your website that helps them to make the right purchasing decisions.
From blogs and social media posts to podcasts and infographics – nothing beats the underlying ROI you get from content marketing. In fact, no digital marketing is complete with a comprehensive content marketing strategy.
But how does content marketing support digital marketing? Here are 6 standout reasons why content marketing should be more prevalent in your next strategy meeting.
1. Content marketing nurtures leads.
Nurturing leads involves fostering and cultivating relationships with visitors to your website at every stage of the buyer journey, and this starts with good quality content. After all, first impressions last and you only get one chance to make good at the first one. Every piece of content you produce helps make your website appear more compelling, giving your visitors the impression that your business is bigger and better than your competitors.
Nurturing leads also includes building trust between yourself and your audience. This is best achieved through transparent, honest and balanced content. For example, monthly blogging on a topic that is of interest to your audience and is relevant to them. It could be a review of the latest product or a persuasive piece that makes your readers want to reach out with an enquiry.
Content marketing is the tether in which you communicate with your leads so it doesn't take an expert to see that incorporating it into your digital marketing strategy makes good business sense.
2. Content marketing helps SEO.
Once upon a time, SEO involved mass amounts of short-form content on your website stuffed with keywords. Today, Google uses machine learning as part of its RankBrain algorithm which focuses heavily on Expertise, Authority and Trust (also known as Google EAT). You cannot just launch an article and expect this to rank on the first page of Google. You have to show that you are an expert, you command authority and your content is trustworthy. How you achieve all of this is another story, however, through content marketing and a consistent author profile across the internet, you can tick off many of Google's EAT benchmarks.
As a result, this increases your chances of organic search engine visibility (a pretty good move considering all of the other benefits if you ask me!). The key to good content marketing is to create content that provides legitimate information to the reader. Just like this article where we are providing you with genuine information first, every page you launch on your own website must do the same.
You can write a blog about an industry trend, create an infographic with comparative analysis of two products or optimise the content on your landing pages. Content marketing that ticks all the EAT boxes means more clicks and more engagement, which is exactly the outcome that you wanted from your digital marketing strategy in the first place.
–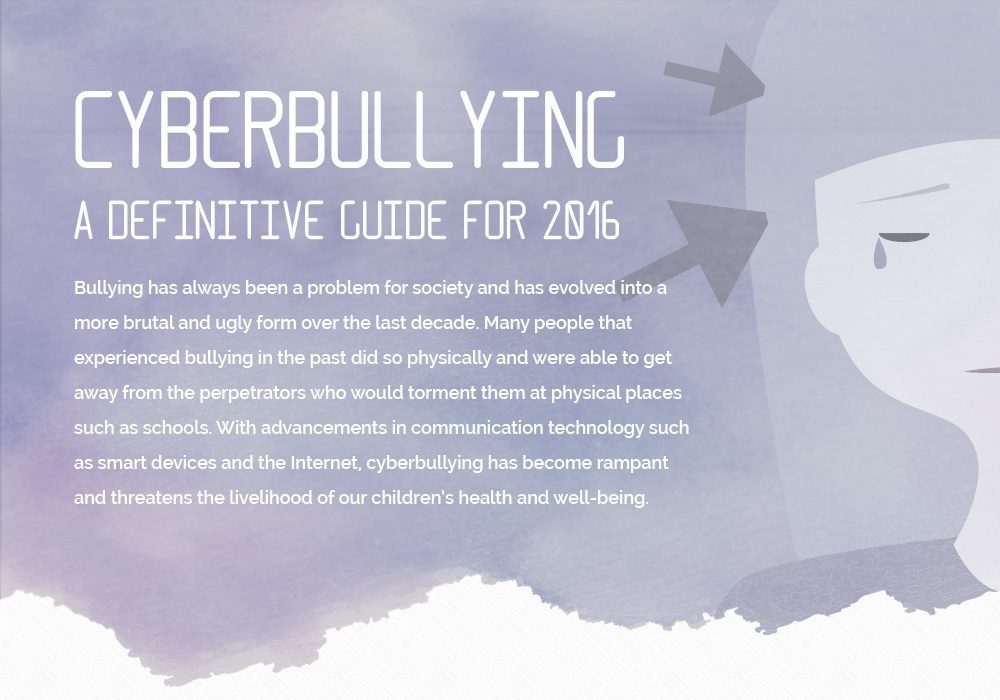 3. Content is the backbone of backlinks.
Another compounding factor as to how content marketing helps SEO is through acquiring backlinks to your content. As part of Google's authority benchmarks, backlinks from high ranking websites are crucial to gain this authority and also third-party attention for your website. This is where working towards the best content marketing you can deliver comes into play.
Take the image above as an example. That is a snippet from an infographic we made all the way back in 2016 about cyberbullying. Today, that same infographic (even though it is heavily outdated) still gets backlinks from authoritative sources. So, by going the extra mile and introducing 10x content to your marketing strategy, you will continue to acquire gains as the weeks roll past.
To generate backlinks, your content must be engaging and compelling. The more people share your content, the more backlinks you'll get. This extends to both social sharing and also guest blogging. It's a cycle of reciprocal activity that generates a virtuous cycle of organic SEO growth and an ever-increasing number of backlinks.
4. Content marketing supports PPC advertising.
As another example of the digital dance between content marketing and digital marketing, content marketing heavily supports paid advertising activities.
A well-rounded digital marketing campaign often includes pay-per-click (PPC) advertising somewhere within the mix. PPC advertising allows you to buy advertising space on both search engine results and social media platforms. With such a small space to write, it can be easy to assume there's no relationship between content marketing and PPC, but it's simply not the case.
One of the key factors in a successful PPC campaign is the quality score of the ads which are posted. High quality scores mean higher rankings, and higher rankings mean more traffic and conversions. Low quality scores, on the other hand, can impact a PPC campaign entirely, from the position of the ad, the cost per click and how frequently it's seen on the nominated platform.
The best way to keep your quality score high is to create content that is targeted towards your audience and aligns with the user experience. Let's say you're a construction company that is hosting an event to showcase your building and design services and your digital marketing strategy includes a PPC campaign to generate interest and encourage sign-up to the event. In order to reap the benefits of a high quality score, the ad must link to a page that contains relevant content, which in this case would be more information about the event.
Put simply – PPC can benefit tremendously from the support of content marketing. Not to mention the extra amount of clicks you will receive from your advertising by being super creative with your ad copy.
5. Social Media & Content Marketing
Often, we are asked how does content marketing support digital marketing with social media. Firstly, as a digital marketing strategy, there is a lot to gain from the relationship between content marketing and social media. Content marketing also supports social media advertising because it engages and informs your audience and boosts your social media profiles and following. Your posts can be spread across multiple channels to reach a broader audience, which is good news for PPC campaigns as well.
The partnership of content marketing and social media can also be used to attract new people to your website and generate web traffic. For example, you could use content marketing to create a user-generated content page on your website which is then shared on social media platforms. There are many companies offering blog writing packages that will also delve into 10x content generation such as infographics that are highly shareable. All this means more traffic, more leads, more sales and higher brand recognition. There's no doubt that digital marketing and content marketing go hand in hand.
6. Content marketing improves conversion rates.
For many businesses, the ultimate goal of digital marketing is to convert leads into customers. Content marketing can help by producing engaging content that converts. This comes in many forms; for example, you could write posts about the benefits of your products or services (e.g. "Life is better with our blenders. Find out why" or "This is how easy it is to use our juicer. Here's how to get started today").
As you begin to publish more and more of your content online, your audience will come to trust and expect more from you. This will help you gain the trust of your audience and provide them with a better experience than they had previously and start turning leads into paying customers.
As you can see, the supportive role of content marketing is not just isolated to just one area. It impacts the performance of all aspects of digital marketing – from backlinks and SEO to lead generation and PPC campaigns. Content might just seem like 'stuff' on a page, but it's so much more than that. It's integral to the success of digital marketing and the support it provides is worth every penny.
The final word.
By creating incredible blogs, videos, infographics and other types of engaging content, you can repurpose these materials for so many different applications. While some content assets will generate immediate returns, others will continue to reap dividends for your business over many years to come.
Through being smart with the content that you create, you can ensure that you don't spend your entire week updating pre-existing content which leaves you more time to expand your library of resources. The art of content marketing is to create highly engaging evergreen resources that can easily be repurposed across channels.
Remember, content is the backbone of absolutely everything you achieve with digital marketing. So, invest wisely, find talented resources and map out your content with both short and long-term goals.