/* 1170x450 */ ?>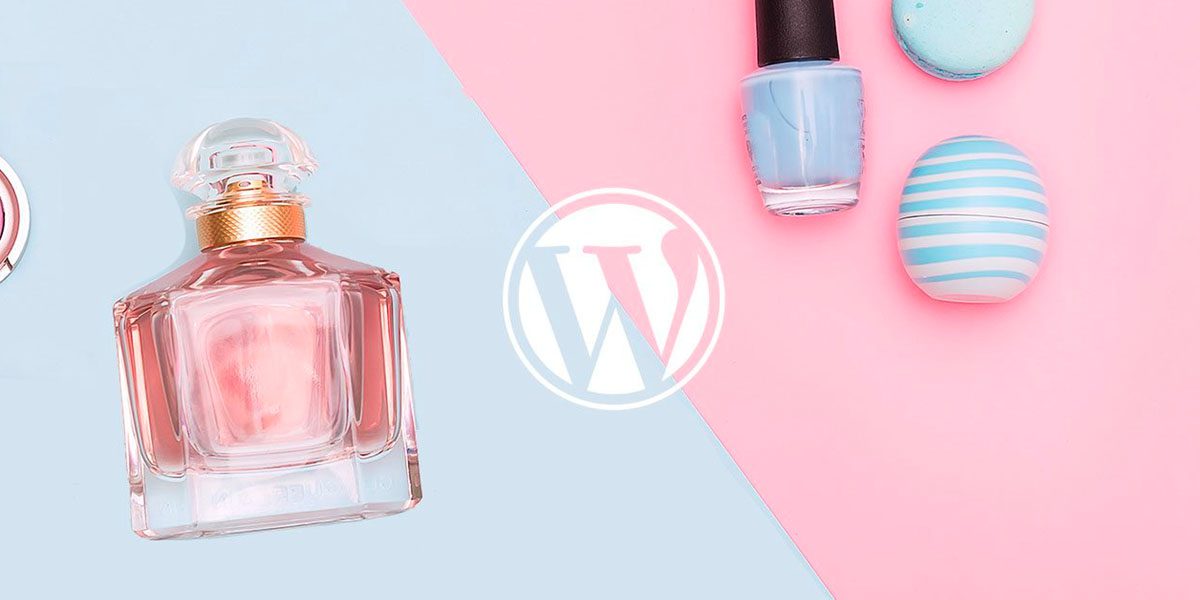 Gathering a loyal following of fashionistas on your WordPress website? That's awesome! With over 60 million people, including Vogue.com, reaping the rewards of endless WordPress website extensions, you are in good hands. To celebrate an industry powered by the content management system that we love, this article covers the ultimate essential plugins (both free and paid) that every fashion blogger needs in their WordPress arsenal.
We've skipped past some of the common plugins such as WP-Optimize, Duplicate Post & WP Defender – However, if you are looking for a more comprehensive list, that isn't fashion blog specific, then take a look at this article. Additionally, you should also look for a theme that has features such as 'Instagram Feeds' built into the theme. The fewer plugins you can use to achieve your desired result, the better.

1. Rank Math – Best SEO Plugin For Fashion Blogs
Without a doubt, Rank Math SEO plugin is built for blogging. Managing the SEO of your content and pages, this swiss army knife plugin will also eliminate the need for other plugins described further in this document. If you are using Yoast SEO for your fashion blog, you should check out our Rank Math Vs Yoast SEO comparison guide. Honestly, we were astonished when we found out what we were missing out on!
Regardless of how established you are as a fashion blogger, SEO will be critical to your success. As such, installing a totally free plugin such as Rank Math is an absolute no brainer. You can also manage your page redirections, social sharing, internal linking and connections to Google Webmasters through this powerhouse SEO plugin.

2. Social Warfare Plugin
When it comes to blogging, regardless of what field you are in, the only way you are going to garner success is if people actually view or read your content. Thus, making it easy for your audience to share your posts and images is absolutely essential.
The Social Warfare WordPress plugin enables social share buttons that allow your readers to share your content via social media, email, instant message, or even SMS! Not only does this plugin look sexy, it never slows down your website like many other sharing tools and looks great on all screen resolutions and devices.
Download Social Warfare Plugin

3. Instashow 3.0 (Instagram Feed Syndicator)
As the #1 Selling Instagram Feed Syndicator on CodeCanyon, this plugin is not one to be missed. Okay, so you have to pay $24USD to unlock your access to this feature-rich WordPress addition. But when you calculate how much money you will generate from passive ad impressions – plus the potential of being offered sponsored Instagram posts through increased followership – the cost-benefit analysis of this plugin only points in one direction → Buy it!
With infinite pop-ups, call to action buttons, 60+ adaptable parameters, 10 colour schemes, mobile-responsive features, sharing tools and a vast variety of post-filtering options; it's no wonder that it's the most download 'Paid' Instagram Plugin.

4. WP 2x Retina – Retina-Ready Image Plugin
If the medium of success for the fashion industry = image, then your website imagery needs to be the star of the show – no matter what device your fanbase is using. Before WordPress 4.4, responsive images were not a part of the core functionality and your website would look terrible on mobile devices. The WP 2x Retina plugin not only solves this issue but also creates the image files required by Retina devices and then displays them to your visitors accordingly.
The result, a beautiful looking website on all advanced technology.
If you are running a WordPress website prior to version 4.4 and do not want to have to run the risk of plugin incompatibility by updating the WordPress core, this plugin is definitely for you!

Disqus – Comments & Audience Builder Plugin`
So, you're becoming Instafamous and syndicating your social feeds to your website – Great! Now, let's seamlessly integrate a post commenting solution that allows your audience to feel apart of the community.
Unlike the native WordPress commenting system, Disqus adapts to your websites look and feel whilst remaining fully manageable from outside of your websites admin panel. Rated the #1 audience engagement plugin for WordPress, Disqus comes power-packed with features, such as supporting over 70 languages, being compatible with Google AMP and allowing for comments to be marked as 'recommended' or shared via social.
Give it a whirl by clicking the button below.

6. Adsanity – Ad Placement & Management Plugin
It's all well and good being a famous blogger, however, the novelty of your newfound stardom from over a gazillion words will soon wear thin if you are not making any money from your articles. So, how do you monetise your blog without having to contact media companies?
AdSanity.
Whilst there are many other great ways to monetise your content, we've always found passive income from adverts to be – put simply – the easiest. AdSanity was developed when its' owners could not find a simple solution to post and manage third-party adverts. Why keep hunting for something when you have the resources to make it yourself – right?
The AdSanity brand is quite literally about taking something that can be very complex – advertising – and bringing some simplicity to it. AdSanity is the unifying tool that turns your WordPress website into an ad server without getting in the way of your content. It can take ads from most ad networks, or host ads that are local to your site and seamlessly present them to the users of your site.
Find out more about this gem by clicking the button below.

7. Max Mega Menu – One-Click Post Access
For those of you who post regularly and have over 50 articles or 10 categories, Max Mega Menu may be your saving grace for improved usability. Automatically converting your existing menu items into a mega-menu, you can add any widgets or links using the theme editor. The result? A beautiful top-navigation dropdown with many links for your users to peruse without having to click-through or touch too many pages.
If you are downloading a WordPress theme, we'd advise that you find one with a built-in mega-menu feature to avoid another unnecessary plugin. However, if you can't be bothered to start again, this lightweight gem will do the trick in converting your existing theme.
Give it a whirl by clicking the button below.

8. Google Language Translator – Text Translator
The beauty of fashion is how it transcends language barriers, garners international appeal, and influences people all around the world. Readers from the globe will want to be a part of your community and you should cater to each and every one of them.
Now, whilst Google Chrome has built-in language translation tools, they are not always as accurate as The Google Translate plugin. By installing an easy-to-use plugin, such as Google Translate, your website will feature some cute flags for users to select their preferred language whilst allowing readers from every nook and cranny of Mother Earth to translate your site via Google's API.
Through this increased exposure, you are rewarded with higher traffic and opportunities to work with brands of all shapes and sizes.
Download Google Language Translator Plugin

9. Gravity Forms – Contact & Lead Forms
If you want brands and your audience to contact you, you're going to have to make the process as grandma-friendly as possible – attention spans are short! This is where Gravity Forms trumps the lot.
With the flexibility to deliver both simple or advanced engagement forms, you can tailor each contact form to suit your agenda. As an agency, we love to trial different form types to balance the information we need to deliver a valuable response vs. the number of forms that are actually filled out. For example, a general enquiry form might be only 4 fields long. Alternatively, a 'guest-post' submission may require additional information to ensure you have everything you need to make an informed decision about whether they should feature on your blog!
Although not for the faint-hearted, Gravity Forms can also syndicate all email addresses from an enquiry form to your MailChimp email marketing account. Keep your visitors in the loop about your recent posts or promotions without having to manually copy and paste each subscriber!

10. Yoast SEO – Post & Page SEO Manager
If you are not using Rank Math, then Yoast SEO is your next best option to manage the content and WordPress website SEO. As an SEO agency, we know the importance of optimised website pages and always recommend to any blogger that they download the Yoast SEO plugin. Yoast will help you fully optimise your blog posts, whilst checking to see whether your posts have enough content density, a good number of keywords, and meet Google's best-practice readability guidelines.
On top of that, this plugin allows you to write meta titles and descriptions for all of your category, tag and custom taxonomy archives – giving you the option to further optimise the pages on your blog. You don't need to be an SEO wizard to use this plugin. Just simply install, visit your blog post, and complete the required fields for each article!
No blog is complete without an SEO plugin like Yoast SEO.

11. WP Editorial Calendar – Post Management
While we recommend keeping your editorial calendar offline, should you require some additional planning tools, the WP Editorial Calendar plugin will have your back. From being able to see all of your posts and when they'll be posted to dragging and dropping posts to change dates, keeping abreast of your post schedule is a breeze with this plugin.
Additionally, the WP Editorial Calendar plugin also enables the ability to quickly edit post titles, content and schedules. With a full view over the status of each post, the WP Editorial Calendar plugin takes your typical WordPress post dashboard and puts it on steroids. This plugin is highly recommended for any fashion bloggers working with sponsored posts.
Remember, you're business is going to grow. As such, organising yourself before it's too late is highly recommended.
Download WP Editorial Calendar Plugin


12. MC4WP – Mailchimp For WordPress
Every good fashion blogger knows that to retain a captive audience, email marketing is essential. With MC4WP, acquiring new subscribers and managing your mailing lists is easy. The MC4WP plugin allows you to create good looking sign-up forms and makes integration with Mailchimp simple via an easy to use guide.
If you are using a contact form plugin such as Contact Form 7 or Gravity Forms, the Mailchimp for WordPress plugin also comes with seamless integration with these tools. Say goodbye to begging visitors to join your mailing list and say hello to subtle and intuitive Mailchimp list management.
Download Mailchimp For WordPress Plugin

13. Skimlinks – Hands-Free Affiliate Marketing
Affiliate marketing is intimidating. From finding merchants, creating affiliate links and adding relevant content to applying to marketplaces as an affiliate marketer, it takes a lot of time. With Skimlinks, you can focus more on advertising revenue and less on your development work. This automated solution is great for beginners or fashion bloggers that really just want to focus on writing content.
By simply joining the Skimlinks network and install the official plugin on your website, you can start earning commissions quickly. Skimlinks automatically combs your content to look for brand and product mentions it can turn into affiliate links. It's hands-free affiliate marketing at it's best. Okay, so Skimlinks will take more commissions that other platforms, however, for any fashion bloggers who would rather steer away from the technical side of blogging, this is a great beginners option.

14. Jetpack – All-In-One Monster Plugin
Whilst we would advise that you seriously consider most plugins on this list, too many plugins have a nasty habit of slowing down your website; even if you install recommended speed optimisation tools. So, what is one to do?
Say hello to Jetpack – (Free & Premium Available)
Created by WordPress themselves as an industry-leader in readability, 'Jetpack' is an all-in-one plugin that offers bags of advanced features for you to supercharge your website! Using Jetpack can help you reduce the number of other plugins you need to run on your blog whilst providing the ability to introduce features such as 'Infinite Post Scroll', 'WordPress Website Security' and much more.
Click the link below to be on your way to a stronger, lighter WordPress fashion blog!
_____________
With these 14 plugins under your blogging belt, we are sure that your fashionistas will revel in the features of your new and improved website.
Agency Tip: Installing and configuring 10+ plugins may seem a bit of a chore – not to mention the potential issues it might cause to your WordPress website speed or WordPress theme. Whilst we thoroughly recommend that you explore our shortlist and cherry pick what is going to deliver the most value for you, be critical before you plug and play. Ask yourself, is this going to really enhance my blog?
If yes, then hit the catwalk and download away!